Afan's Dance is the latest release from the Welsh based pianist Simon Deeley. Hailing from the Midlands region, Simon was a regular on the Birmingham & area jazz scene from the late 1980's up until his move to the Welsh Borders in 2014. Since his move to Wales his main focus has been on composition leading to the production of three albums of his music, Crossing Borders (2016), From the Blue Hills (2017) and now his latest release, Afan's Dance.
Recorded with his regular Blue Haze trio, founded in early 2017, this latest album consists of nine original compositions displaying the full range of Deeley's compositional influences ranging from Jazz-Fusion to groove-driven, blues-infused tracks and cinematic evocative ballads. when speaking of the album Simon stated that the material on the album is influenced "not only by the greats, such as – Duke Ellington, Dave Brubeck, Bill Evans, McCoy Tyner, Stevie Wonder and classical masters Ravel and Copland, but also by the beauty and atmosphere of his surroundings."
As mentioned above his Blue Haze was formed in January 2017 initially spent their first two years touring as a quartet with Sax in the front line. In 2019 the band subsequently changed to its present trio line up. From this point in time the bands main focus was developing the current compositions presented on this recording both in the studio and on the road up until March of this year when the present situation halted live performances. Blue Haze is comprised of bassist Ian Cooper and drummer Charlie Russell (both Welsh Borders locals) and together with leader Simon Deeley create a powerful combination.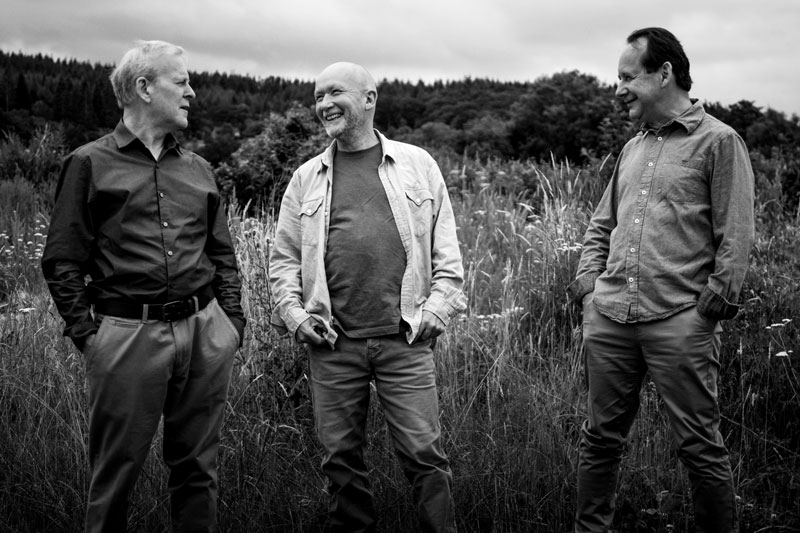 Simon stems from the North Worcestershire village of Clent Nr. Kidderminster, UK and began his journey in music at a young age. Up until his mid twenties Simon's studies were focused on classical music however he always fostered a deep interest in jazz and blues. His interest in jazz evolved over the years surpassing his love of classical music and leading to a career in jazz playing on the Midlands scene. During his time on the Midlands scene he played alongside some of the best known and acclaimed players on the scene, then, including – Bryan Corbett, Casey Greene, Percy Pursglove, Steve Ajao, Chris Gumbley and Andy Derrick.
In 2000 Simon started the well known Jazz at the Bonded Warehouse club, which he ran continuously for sixteen years, and which, regularly, saw top Midlands players and nationally acclaimed artists performing there.
Alongside his performing career Simon has continuously worked as a piano teacher. In this field, he has, for many years now, specialized in jazz and improvisation tuition, having some twenty years ago, devised his own course of development in this genre.
Simon's other important focus is on composition. Right from his earliest beginnings as a jazz performer, he has always composed and presented his own music. And, for most of his life in music, composition has been the most important focus.
Track Listing:
1. The Velvet Blue 04:31 | 2. Hey CC! 04:47 | 3. Dream Reflections 03:57 | 4. Echo Gentle and the Gentle Echo 08:08 | 5. Smooth Groove Jozano 05:57 | 6. On Afan's Dance 05:46 | 7. The Shimmer and the Vibe 08:03 | 8. Nimo's Moon Sway 07:01 | 9. Weaver of the Tales 07:12
Line-Up:
Simon Deeley, Piano | Ian Cooper, Bass | Charlie Russell, Drums
Release Date: 24 July, 2020
Format: CD | Digital
Label: Self Release


New Release Spotify Playlist
The Jazz In Europe New Release playlist features tracks from the new releases featured on Jazz In Europe. Updated weekly, this playlist is the perfect place to discover new music from the leading jazz musicians currently on the scene. We hope you enjoy this selection.
The best way to keep up to date with all the latest releases is to follow us on Spotify. Just click the button below.
Last modified: September 30, 2020