Danish saxophonist Benjamin Koppel showcases his versatility and virtuosity on two distinctly different releases for the Unit Records label.
While the 2CD set The Art of the Quartet finds the alto sax star engaging in freewheeling musical dialogues and executing thoroughly composed pieces with top American jazz luminaries Kenny Werner on piano, Scott Colley on bass and the great Jack DeJohnette on drums, Ultimate Soul & Jazz Revue (also a 2CD set) has him throwing down with authority on familiar funk and R&B anthems alongside two American music icons in trumpeter Randy Brecker and legendary drummer Bernard Purdie. Whether searching in uninhibited fashion and navigating heady compositional waters with his fellow intrepid improvisers on The Art of the Quartet or testifying to the power of groove on Ultimate Soul & Jazz Revue, Koppel handles both worlds with equal aplomb.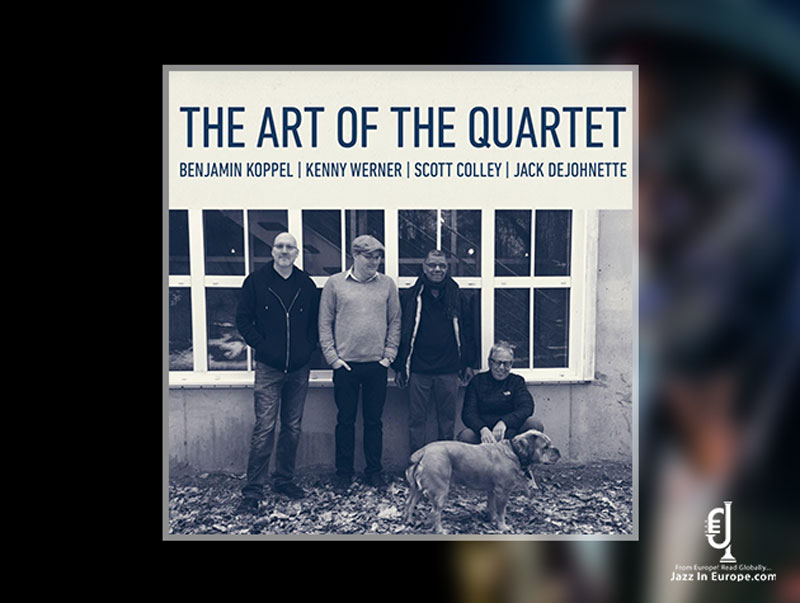 The extraordinary lineup featured on The Art of the Quartet came about through some longstanding musical hookups that Koppel had fostered through his celebrated career. He and Werner met in 2007 at an all-star event that Koppel put together to celebrate Danish drummer Alex Riel's 50 years in music. They further explored their chemistry together on 2008's At Ease, which featured Koppel playing alongside fellow alto saxophonist Bobby Watson, and in 2009 they recorded their duo album, Walden, with music inspired by Henry David Thoreau. Since then they have toured extensively in both US and Europe and have recorded a dozen albums together.
Scott Colley, known from his work with Carmen McRae, Herbie Hancock, Jim Hall and the supergroup Hudson (consisting of guitar great John Scofield, Medeski, Martin & Wood keyboardist John Medeski and drummer extraordinaire DeJohnette), is also a member of the Koppel-Colley-Blade Collective formed in 2012 with Benjamin and top drummer Brian Blade. "Scott and I met in 2009 at my annual Summer Jazz festival when I put together a quintet with him, Kenny Werner, John Abercrombie and Al Foster," said Benjamin. "Scott and I instantly became very good friends and have worked frequently on many different projects since then, including a duo album we made. Scott is a great spirit, an amazing player and composer."
It was Werner who recruited DeJohnette for The Art of the Quartet. As Koppel recalled, "After hearing some of the music, Jack wanted to join as an equal partner in the project. He even recommended the studio, Clubhouse in Rhinebeck, which is very close to where he lives near Woodstock. We all had a very good feeling about recording at the Clubhouse. Everybody brought music and we had a ball working together over three or four days."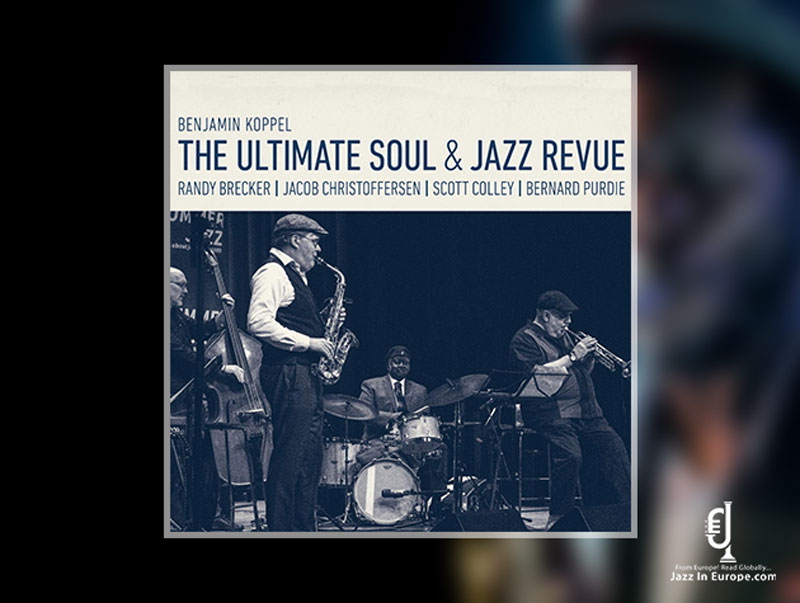 On the Ultimate Soul & Jazz Revue, the saxophonist returns to his roots. "A great part of the record collection in my childhood was American gospel music (Golden Gate Quartet, Mahalia Jackson, Staple Singers) and soul music (Aretha, Stevie Wonder, Marvin Gaye), which is what I listened to the most when I was a kid, besides the Beatles," he recalled. "My sister Marie and I began playing concerts at various cafés in Copenhagen when I was 14 and she was 17 and our repertoire was mainly soul standards. So soul music in various forms is a great part of my musical DNA and something I always return to."
Recorded live at Betty Nansen Theatre in Copenhagen during the 2019 edition of Koppel's Summer Jazz Festival, Ultimate Soul & Jazz Revue features Benjamin, Brecker, Colley and Purdie backed by top Danish musicians in keyboardist Jacob Christoffersen, Hammond organist Dan Hemmer, percussionist Jacob Andersen and guitarist Søren Heller, an impressive newcomer on the Scandinavian music scene.
Track Listing:
THE ART OF THE QUARTET – CD1
Free I (9:57) | Bells of Beliefs (10:49) | Night Seeing (11:54) | Ahmad the Terrible (9:25) | Follow (5:38) | Free II (17:32)
THE ART OF THE QUARTET – CD1
Iago (10:23) | Ballad for Trane (9:43) | If I should lose you (11:12) | Americana (6:55) | One on One (11:07) | Sada (11:34)
ULTIMATE JAZZ & SOUL REVIEW
Them Changes (6:35) | Manteca (9:38) | Hammond Street (9:14) | Move on up (8:25) | Feel the Bern (12:14) | Respect (6:04) | Con Alma and Sax (12:55) | Groove me (11:08) | Groove me (11:08) | Don't you worry 'bout a thing (10:15) | Close to you (12:40) | Sing a Simple Song (4:38)
Line-Up:
THE ART OF THE QUARTET
Benjamin Koppel – altosax | Kenny Werner – piano | Scott Colley – bass | Jack DeJohnette – drums
ULTIMATE JAZZ & SOUL REVIEW
Benjamin Koppel – altosax | Randy Brecker – trumpet | Jacob Christoffersen – fender rhodes, wurlitzer and synth | Scott Colley – bass | Bernard Purdie – drums
Release Date: 25 September 2020
Format: CD | Digital
Label: Unit Records
Last modified: September 29, 2020