Kenny Werner is a well-seasoned pianist, and a motivational figure for inspiring musical creativity for the good of mankind. Instead of a planned duet performance with Chandrika Tandon in Prague, May 11, Werner will be performing solo from the USA, and this exclusive concert will be streamed live.
Werner is perhaps best known for his affiliation since the 1980s with the Mel Lewis Jazz Orchestra (originally called the Thad Jones/Mel Lewis Orchestra, now known as the Vanguard Jazz Orchestra). He also collaborated with European big band orchestras, had a close collaboration as a duo with Toots Thielemans (for 17 years), and he has been a soloist and leader in his own right for years.
He is also the author of the book "Effortless Mastery" (Abersold Jazz) where he explains that music and spirituality are intertwined. "To me, playing music is natural. It should be easy and not overly important if it makes you feel unworthy to play it. Music is for you—God's gift to mankind. God said, 'Here, I give you music. Have fun, go forth and play,'" explains Werner in his essay "Zen & the Art of Jazz." In other words, one must play with love and joy, not so much that it is easy, but that it looks so.
This is not to say that he dismisses proper musical training, as he studied at Berklee School of Music in the 1970s, under Madame Chaloff. "She made the connection for me between spirit and music. Through her, I was able to merge the two," he has said. After completing Berklee, he stayed in Rio de Janeiro for a few months with Brazilian musician friends, and there he learned from a classical pianist, a trick for quick finger exercise explained as "being kind to yourself." Essentially it allows for a short amount of time with deep focus and without pressure. These lessons led him to become more confident through his musical journey and all of his life's endeavours.
One of Werner's first recorded sessions as a sideman was with the Archie Shepp Quartet on the album "Soul Song" recorded in Cologne, (Enja Records, 1982) with the title track written by Werner, a lovely yet hard-driving composition, with its simple melody that lifts like a tidal wave with Shepp on the tip of the sometimes wild ride. The 18-minute concluding track, "Geechee," is a cascading and blistering reprise of its predecessor "Soul Song" where Shepp unwinds and shines out in top form with Werner in perfect sync. AllMusic must have had a broken robot to write their review, awarding "Soul Song" only 2 stars, writing: "This is one of Archie Shepp's more erratic sets … due to this release's weak first half, it can be safely passed by." When actually, they dig in deep as if it were a late-night session, especially on "Mama Rose" with its incendiary spoken word/poetry by Shepp.
Before recording "Soul Song" Werner had released one of his first recordings as a solo pianist, also recorded for Enja Records, "Beyond the Forest of Mirkwood" (1981); this lofty and much lighter sounding jazz is more favoured by Allmusic. "Kenny Werner's second release under his name….is one of the best-kept secrets in his extensive discography. On this beautifully recorded album of solo piano, his seven originals show a lot of depth, especially the mystical "Beyond the Forest of Mirkwood"…. Initially, "Conquest" has a pastoral air, though Werner turns it into a virtuoso showpiece….this should be considered one of Kenny Werner's essential recordings," writes a critic for Allmusic.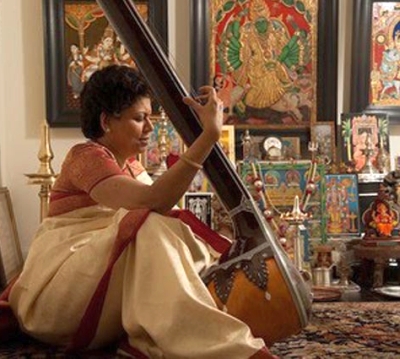 For his show in Prague, Werner was supposed to play with Chandrika Tandon, a successful Indian-American businesswoman, who dropped out of the high-stress business world to spend time with her daughter and pursue her musical interests, for truer happiness in her life; in 2010, she was nominated for a Grammy (Best Contemporary World Music) for her album "Soul Call," based on Ashtakshara Maha Mantras or chants. If she had in mind Duke Ellington's album, "Soul Call" recorded in 1967, at Juan-les-Pins/Antibes Jazz Festival, it is just as well, as this may be the "jazz" link to Werner.
This exclusive duet has been rescheduled for a later date in the autumn. Meanwhile, Kenny Werner will perform solo on May 11 for an exclusive concert streamed for free on www.Mall.tv
This site (in Czech) has a series called Kulturazije ("Culture Lives") and besides Werner, they will have two other American jazz pianists in May: Dan Tepfer on May 14, and Aaron Parks, May 19th.
All of the performances will start at 5 pm (CET), and they can then be viewed at any time.
Last modified: May 5, 2020