Due to his adaptability in any musical situation he finds himself, Jason Miles is an artist that one could easily describe as a chameleon. While some may view this as a negative in the case of Jason Miles, the opposite is true. No matter what the project or genre, Jason fits seamlessly yet always brings his distinctive sound and touch. Jason himself describes himself as a "hybrid producer and artist" and I believe this is right on the mark.
During his career, Jason has worked with most of the giants of the music industry including Whitney Houston, Michael Jackson, Aretha Franklin, Chaka Khan, Michael Brecker, The Crusaders, George Benson, Joe Sample, Grover Washington Jr., David Sanborn, Marcus Miller and this is just the tip of the iceberg. No less than Roberta Flack said, "Jason Miles has raised the level of excellence for the musicians who have had the good fortune of working with him, myself included. He has enriched the lives of the millions of people who have listened to the music he plays, the recordings he produces and the countless musicians he mentors and inspires."
This aside, it's Jason's work with Miles Davis that he is best known for. Responsible for the bulk of the Synth work on the album Tutu and playing a prominent roll on Davis's follow-up albums Siesta and Amandla, Jason has been called the "third major element behind the sound of that album" of course meaning Miles Davis, Marcus Miller and Jason Miles. Jason's relationship with Miles Davis was not limited to the studio, and he became close friends with Davis often visiting him at home and helping him get to grips with electronic instruments, as well as co-writing some tunes with Miles.
In 2015, Jason released an album of music reflecting his work with Davis aptly titled 'Kind of New.' A year or so later he continued the project releasing 'Kind of New 2 – Blue in Paris.' In February 2018 Jason toured the project in Europe hitting most of the continents leading venues and last month he released the third album in the series, titled:'Black Magic', so what better time to sit down with Jason and talk about the project.
Jan Veldman: First of all, thanks Jason for taking the time to speak with us. Let's start by speaking about the 'Kind of New' project. In 2015 you released the first album in what seems to have become a series titled simply 'Kind Of New'. The name certainly seems to link with Miles Davis. Can you tell us about the origins of this project and the motivation behind it.
Jason Miles: I was at Miles Davis apartment in 1988, and we were doing the usual; talking music, watching TV, working on music. I asked, "Miles I listened to Bitches Brew last weekend and man it's still really happening, you had all the cutting edge keyboard players on the Rhodes; Zawinul, Chick, Larry Young and then there was Herbie playing on 'In A Silent Way'. Who did you like the best on Rhodes?' He immediately said, "Keith Jarrett, he's one funky motherfucker." I thought to myself, wow Keith wasn't on any of these albums and hated playing electric piano.
Let's jump to 2005. At the IAJE Conference in NYC, I ran into the late Bob Beldon, and he said: "Hey Miles, come back tomorrow I have something for you." Returning the following day Bob hands me a boxed set of CDs, titled: "Miles Davis, The Cellar Door Sessions." I had heard he'd found these legendary lost tapes and was working on them and planned to have them released so what a great surprise to see them in the flesh. I listened to all 6 discs and there was Keith on Fender Rhodes just killing it. I said to myself, why have we been ignoring the small electric ensemble – they were such a big part of bringing new audiences back to Jazz in the 90s and beyond.
I decided then that I wanted to do something to re-visit that vibe and concept I loved so much. I started to write music that reflected the vibe and also thought to pay tribute to the Cellar Door Band and maybe do some Live tracks as well.
JV: Let's fast forward a year or two. You followed 'Kind Of New' up with the release 'Kind Of New 2: Blue Is Paris.' The album is in response to the 2015 Paris terror attack. Back in 2015, you were in Paris during the immediate aftermath of the attacks. How did it feel being in Paris at that time and how did this affect the music on the 'Kind Of New 2'.
JM: It was very different than being in the US, and we've been programmed to live in fear. As you mentioned, I was in Paris after that devastating attack and the city still had a vibrancy and attitude that affected me. I came home and wrote the track 'Blue is Paris'. I sent it to Russell Gunn, and he came up with a great melody. I then remembered that my father gave me this album 'Lullaby of Birdland' from 1954 which was that great song done 12 different ways by 12 different artists. I thought wow, wouldn't it be cool to give this cool track to some different artists and see what they could do. That's how the album concept came about, Paris is a very inspiring city.
JV: Your new album Black Magic is the next in the Kind of New series. Having heard a pre-release version, it strikes me as being somewhat different from the previous two. Was this a conscious decision?
JM: Hopefully, Kind of New will always be evolving. I wanted everything on this record to be different than the previous two albums for several reasons. After our European tour, I realized the strength was in the band, and I wanted to keep it that way. I always record our sets, so when I heard the sets from the various venues we were at it just showed me what the capabilities of these amazing musicians are and how far I could push it. This album was also meant to show that to really be at the top of your game you need to have multiple skill sets. In this case, it's the musician's experience to understand that there is a difference between playing live or playing in the studio and I believe this album nails that. I have the same people on the album the entire way through, both in the studio and live. The execution of the musicians with the material is flawless.
I also try to learn from my past mistakes and the one thing I realized during this process was that the strength is within and I don't have to depend on another people to be able to make the strong musical statement I always strive to make. This one took a lot of soul-searching.
JV: In early 2018 you did an extensive European tour where you played material from the first two albums and road-tested some of the new material. How did the live shows impact the material on the album? I ask because the album includes 4 live tracks recorded at NuBlu in December of that year and the band was almost identical to that on the European tour.
JM: The live shows had a great impact on how I viewed the project. Like with many times in our lives fate takes a hand and as fate would have it Reggie Washington was going to be in New York in December 2018. That gave me the ability to get the band we had in Europe back together again and make a live recording.
After a very interesting and amazing concert by Herbie Hancock and our encounter after the show, I knew I had to write some very special material to really take the project over the top and make it unique. After seeing Herbie live again I realized you have a choice in life when great things happen in front of you. You can pay attention and learn, or you can ignore it thinking you have nothing more to learn. I am forever a student, and I always learn!
JV: I thought it an interesting choice starting the album off with the studio material and closing with the live tracks. There's no doubt there is different energy between the two, what was your concept behind marrying the studio tracks with the live?
I wanted to send a message, and that message is that you need two separate sets of skills to make music. You have to know how to perform live and understand how to build the music, the set and the performances so the audience stays interested and the music keeps flowing at a high-level. Then there is the ability to understand how to craft music in the studio, how to create parts and how to meld with the other musicians you're playing with to give the track that magic we all look for.
The best example I have of this on the album is Gene Lake. Take a listen to his live performance on the project and then listen to his studio performances, you can see how each one requires a focus that makes the track believable. The art of creating an album in the studio and understanding the craftsmanship that goes with it from the musicians to the producer, engineer and arrangers is an art form that is disappearing. There's just no money to go into the studio to do things like this any more.
JV: On All About Jazz, Jeff Winbush said: "When your first or last name is 'Miles' and you play jazz and you make an album dueting with a trumpet player and you call it Kind of New, you're opening yourself up to all sorts of assumptions and expectations." Jeff was, of course, eluding to the inevitable comparisons that would be drawn based on your work with Miles Davis. Was this in the back of your mind when you conceived the project?
JM: Well, I don't care who you are, if you do something related to Miles, either covering the songs or creating something in his spirit you are going to be judged on another level. I know enough about Miles and spent enough time with him to know that I would never try to copy anything he did. I would always be conscious of what I was doing when it came to honouring him. I spent lots of time making sure it was fresh and 'Kind of New'. If you ever heard my album 'Miles to Miles' it reflected the influence I got from him…I can live with the comparisons because it's your actions and the result that counts.
JV. When we spoke before the interview, you suggested How Miles Davis saved Jazz from dying as a topic. We all know you played a prominent role in the production of his albums 'Tutu, Music From Siesta' and 'Amandla', so I'd love to hear your thoughts on this.
JM: In 1967 Jazz was still a vital force but in my opinion, in many ways, it was dying. Great musicians but there was no real seismic event to leap it into the future. Then we got a hint of the future with Miles and In A Silent Way – eyebrows were raised and then Boom! Bitches Brew. An album that was so fresh and different. All of a sudden the baby boomers were checking it out. It was the first jazz gold record and a new generation discovered Jazz.
Bitches Brew was the album that shook up the jazz world. It had some amazing musical conversations going on and for me as a keyboard player, hearing the effect that the Fender Rhodes had on that album (and who was playing it.) just puts me in musical nirvana.
Then here come Miles's musical children. Weather Report, Mahavishnu, Return To Forever, Headhunters and other offshoots. – put the Crusaders in there for a different vibe and a whole new market for jazz was born. Then the boomers started to discover real jazz, Monk, Bill Evans, etc. It all started with Miles, I truly believe he literally saved jazz and expanded the market.
JV: Speaking of Miles's Musical Children. I wanted to ask you about the project you put together that revisits the music of Weather Report. How did the project come about?
JM: Well, the origins of the project go back to the album I did in 1999 that I called 'Celebrating the music of Weather Report'. I'd always been a huge fan of Weather Report, and back in the late nineties, I had a call from Jay Beckenstein from Spyro Gyra. They'd just signed a new record deal and as part of the deal, Jay was given the opportunity to record a solo album. Jay asked me if I wanted to do a track on the album, the funny thing is it had to be a version of Black Market. Anyway, I decided to do it, and it came out crazy good, I had Marcus (Miller) and Omar (Hakim) on it along with Jay, Mino Cinélu and myself. So long story short, we ended up doing a whole album worth of material and got a deal with Telarc."
JV: When the album came out it featured an amazing line-up of players including Victor Bailey, Randy and Michael Brecker, Steve Gadd, Marcus Miller, Joe Sample, Chuck Loeb and David Sanborn to mention just a few. How was the album received?
JM: We mostly had good reviews for the album, but you know, you also have the Weather Report police that just hated it. There were even some reviews on Amazon that said basically – die Jason Miles, but all in all, most people liked the album.
JV: You mentioned the Weather Report police who saw the music as holly ground. How did you approach the music?
JM: Well, we were not just looking to play this music as Weather Report played it. It's all about the melody, we re-arranged it, added some modern grooves and just take it where it wanted to go, I think that's why it works."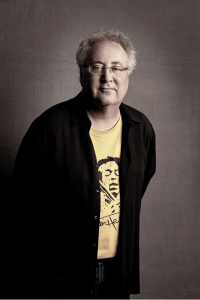 JV: Let's change the subject. You're not only known as a live performer but also for your studio work. You mentioned earlier that these are two different beasts, but how do you keep a consistent vision between these separate two centres of creation. I know this sounds a little esoteric but can you expand a little on your earlier thoughts?
JM: Early on I was told 'Live is Live and Studio is Studio' it's true, two totally different centres of creation. When you are in the studio my concept is always that I need to make music that people will be listening to for decades. Everything is magnified in the studio, so you need a mindset of perfection. I want to be able to live with the music I create and feel that every time somebody listens to it, I want to make sure they will listen to it again.
A great Brazilian producer and musician Eumir Deodato once told me that it was all about trusting your ear. I believe it takes some years to develop a great ear in the studio. I've always been amazed by some of the producers I've worked with back in the 90s and 80s and how tuned in they were. Nothing got by them – I learned a lot.
Live is another state of mind. I've been so lucky to see so many great artists perform over the years but I was fortunate to always have great seats to see Luther Vandross. I had a long association with him, he was a master on the stage. I saw how he was in such control of the stage and the way he kept the audience engaged for 2 hours. Sitting in the 4th row gets you up close, I learned about the difference between playing for 50 people in a club and 17,000 people at the Hollywood Bowl. It's about the setlist, the build of the show and understanding, your surroundings and not to forget the right musicians! We play for the audience to make them leave their everyday vibes behind for a while.
JV: As a producer, what projects have you been working on recently?
JM: I'm very happy to say I've been producing some wonderful artists and particularly some wonderful female vocalists and each one of them had a very distinctive effect on me. Their styles are totally different, and this created a challenge for me to make each one something special which I believe I've done. Check out Beverley Beirne, Rebecca Angel and Ellen Edwards, I'm so happy I've had a chance to get their careers on the right footing. Just incredibly talented women.
I'm also writing some stuff and going through my archives. I have a lot of music in the can that I need to release. It includes the new album for my Group Global Noize that will hopefully be out in 2021 and dedicated to the late Bernie Worrell. I also have a solo piano album in the can that's going to be released along with a book of essays that I'm writing about music called Musical Biography. I'm am always open to hearing new artists and I'm always excited when I find that special one.
JV: I've asked this question a great deal in recent interviews and it's provoked some rather interesting answers so far, so here I go. What are your thoughts on the state of Jazz today and where do you see the future of the genre?
JM: I don't have a crystal ball to give you an answer on that except to say that jazz and music go in cycles. Right now I listen to a lot of new releases from many artists, and I hear many trying to complicate the music through arrangement and melody. I don't hear the strong melodies that I've always been told is essential in jazz to penetrate through to the audience. Think about how much great music has been made based on strong melodies and everything built from there. I don't hear a lot of that, but I do hear more music that I believe is over composed and over arranged.
Music remains timeless through the melody, that's why songs you've been listening to for years still stay with you. There are albums I have been listening to my whole life and still listen to. I can't say that for a lot of new music. All I can say is that I try to keep my albums strong with melodies and… that's how I believe Jazz will survive in the future and hopefully prosper. We have to get younger generations involved in the listening process and have them be aware of the history of the music over the last 60+ years.
JV: So to finish up, Having had such an amazing career, what's still on Jason Miles 'Bucket List?'
JM: My bucket list is huge. I need to visit several countries and cities and perform at some festivals that are on my list. It's my objective to play the music for as many people as possible. I'm really looking forward to coming back over to Europe to promote this album. I've already got some dates on the book and our first shows will be in France in March.
JV: Thanks Jason, we're looking forward to having you back on our side of the pond, sometime later this year.
Jason Miles new album 'Black Magic' is now available on Ropeadope Records.

Last modified: March 25, 2020