Last week Israeli pianist Nuphar Fey released her new album titled "Serenity Island" on Belgium based Hypnote Records. Known for her crystal-like touch, use of dynamics and the rich palette of colours displayed in her compositions, Fey has been generating quite some interest in the international jazz scene over the last few years. Fey's background is as a classical soloist in her native Israel. In addition, she has travelled extensively exploring flamenco, cinematic and middle eastern music before she immersed herself completely in the world of contemporary jazz.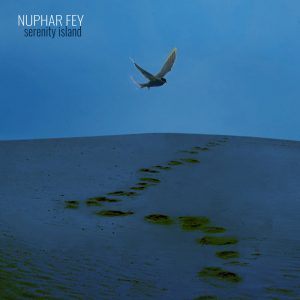 In the accompanying press release to the album, it stated that "The music contained on the album was written over a period of a number of years and documents the impressions and experiences of the pianist during her travels through several European countries, Israel and deep life-changing experiences. While rooted in jazz the album presents a wide array of influences, tastefully combining them to capture a unique musical imprint."
It's this last sentence that I would say describes the album the best. Containing 10 original tracks, Fey successfully incorporates elements of classical and world music and encapsulates these into what I would describe as the European language of jazz as defined by the early ECM releases of the 1970s and '80s. The album features a standard piano trio format with Fey on piano, Daniel Ashkenazy on bass and Gal Petel holding down the drum chair. The album also features appearances by percussionist Rony Iwryn and Telalit adding an essential role in the albums sound-scape on cello.
Generally, the music on this album is rather ethereal and the albums opening track "Wind Of South" definitely sets this tone. This track's extended piano intro subtly eludes to the language of Spanish composer Joaquín Rodrigo and the entrance of percussionist Rony Iwryn and the rhythm section confirms this before making way for a haunting melodic exploration by bassist Daniel Ashkenazy. The Latin infused "In The Fall" follows with its quasi-tumbao feel. I particularly enjoyed the interplay here and the highly unexpected interlude giving true meaning to the tracks title.
One of my personal highlights on this album is 'Kerem". Though composed with strong melodic interplay and use of dynamics, this track demonstrates some tightly interwoven ensemble work.
This album could easily be described as a soundtrack to a meditation weaving from the dreamlike "Long Road To Serenity Island" with is orchestral layering to the darker aspects displayed in "At Sea" and segueing into the closing track on the album "Dream". This track features some enchanting percussion passages accompanied by a series of block chords providing both the harmonic and melodic movement leading to the final chord that leaves the listener hanging in mid-air awaiting a resolution that never comes.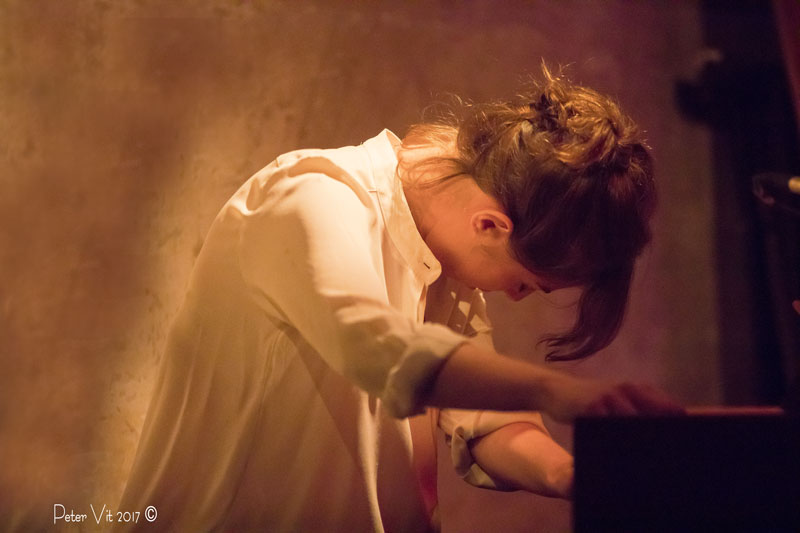 The performances on this album are strong throughout and each of the musicians is provided room to step out but not in the sense of most jazz albums. On this album it's the ensemble work that shines, a case of the whole is greater than the sum of its parts. Also worth noting is the exceptional quality of the recording.
When reviewing an album it's customary to categorize it and I have to admit this album was challenging!. Is it jazz, is it classical, is it new age or world music. No, it's all of these and at the same time none of these. So let's just file this one under brilliant! Highly Recommended.
Track Listing:
1. Wind of South | 2. In the Fall | 3. Long Road to Serenity Island | 4.I Believe in Magic | 5. Imagination | 6. Kerem | 7. Smooth Sailing | 8. Rainy Mondays | 9. At Sea | 10. Dream
Line-up:
Nuphar Fey – piano, keyboards, vocals | Daniel Ashkenazy – bass | Gal Petel – drums | Telalit – cello, vocals | Rony Iwryn – percussion.
Release Date: 20 March 2020
Format: CD | Digital
Label: Hypnote Records
Featured Image: Peter Vit.


Stream 'Serenity Island' on Spotify
Follow Nuphar Fey on Spotify:
Last modified: April 15, 2020