3 things need to be said straight away: Mack Avenue, piano, poetry.
With these words, I hope I can give the readers a little insight into the world of "The Vagabond": Aaron Diehl's third album on the great Mack Avenue label.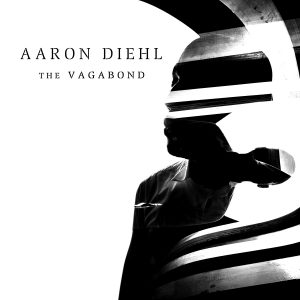 The new album comprises of 7 original compositions by pianist Diehl with the remaining four illustrating the skills of the artist, for example, in a clever arrangement of Sergei Prokofiev's "March from Ten Pieces for Piano Op. 12" to a beautifully performed Philip Glass piece entitled "Piano Etude no. 16".
The Vagabond was released on 14th February, St Valentine's Day and what best day to choose for this album? The main point here is that Aaron Diehl together with Paul Sikivie on double bass and Gregory Hutchinson on drums make this album one to play on repeat, I have and still do. It flows, it calms, it makes one dream and ponder!  It's a beautiful jewel.
Diehl is not just a jazz pianist but has a classical music background having studied at the Julliard School in New York. He has also worked with Philip Glass and there is a clear echo of this on this album. The fundamental structure of the album shows us how it is possible to compose, arrange and cover certain tracks with absolute panache, with a talent that Diehl carries instinctively every time he sits down at those piano keys.
The album opens with the beautiful track called "Polaris", smooth almost imperceptible but definitive, its strength is in its grace. The title track, "The Vagabond" is per se poetry in motion, it is easy to let one's mind meander at the sound of those notes and then there's "Treasure's Past", the longest of Diehl's compositions on the album and a track that I particularly love. On re-listening to it last time I played the album, I was trying to find something, I asked myself how could such a piece be so perfectly melancholic and moving? A rhetorical question as "Treasure's Past" is indeed perfect on so many levels: musically and compositionally for example. It is music that speaks clearly to the heart.
I recommend this album. It is sublime.
5 stars 

Line up: Aaron Diehl – piano; Paul Sikivie – double bass; Gregory Hutchinson – drums
Artist website and purchase album at : Aaron Diehl
Senior writer: Erminia Yardley
Photo credit: Maria Jarzyna
Last modified: March 9, 2020