With the release of her 2018 Mack Avenue Music Group debut, Crime Zone, pianist/keyboardist Connie Han seized the attention of the jazz world and firmly established herself as a fast-rising star on the scene. That ascent continues on her captivating follow-up, Iron Starlet, due out April 10, 2020.
In the current edition of the Jazz In Europe Magazine (Winter 2020) we feature an in-depth article on Connie Han where she speaks about her journey in jazz, the new album and a great deal more.
As the title of her new release makes clear, Han's career may be in the early stages of what promises to be a vertiginous climb, but the 23-year old is no wide-eyed aspirant, timidly searching for her place in the crowded jazz landscape. One listen to Iron Starlet is ample evidence that she's every bit an armour-clad talent as the name implies. Her powerful vision takes in the full evolution of her forebearers, from iconic innovators like McCoy Tyner and Hank Jones through the Young Lion revolution spearheaded by the Marsalis Brothers, Kenny Kirkland and Jeff "Tain" Watts, among others.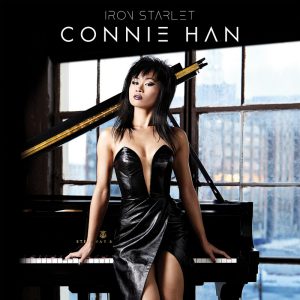 "The intention of this music is to continue a legacy of tough, primal, raw but still intellectually engaging straight-ahead jazz," Han declares. "I am an aspiring star in this music, but I am not a naïve, uncertain girl that people wrongly associate with that term."
The toughness at the core of Iron Starlet is rooted in its rhythmic drive, anchored by the trio of Han, bassist Ivan Taylor and drummer/producer Bill Wysaske. They're joined by the stellar frontline of saxophonist Walter Smith III (returning from Crime Zone) and trumpeter Jeremy Pelt, an ideal pairing to realize the compelling blend of sophistication and grit that Han imbues into every piece.
Han and Wysaske have had a fruitful partnership for years with the two sharing strong opinions on ways in which to carry forward the lessons of the past while crafting music that is wholly alive to the moment. Their keyboard-drum partnership establishes the muscular rhythmic spine of their music which is elevated through their producer-artist collaboration.
"We subscribe to a philosophy of music that is driven by complex and sophisticated rhythm," Han explains. "The rhythm isn't hard just to be hard; it all comes from a place of pure human instinct."
Han's philosophy is perhaps best explained by listening to the title track of Iron Starlet, which opens the album. A blistering, percussive barrage lays the foundation for Pelt's fire-breathing horn, which evokes the brawny eloquence of the great Freddie Hubbard. Han then takes over with a relentless solo, parrying Wysaske's keen-edged thrusts with an unflagging energy that recalls the jaw-dropping chemistry of Kirkland and Watts when they burst onto the scene.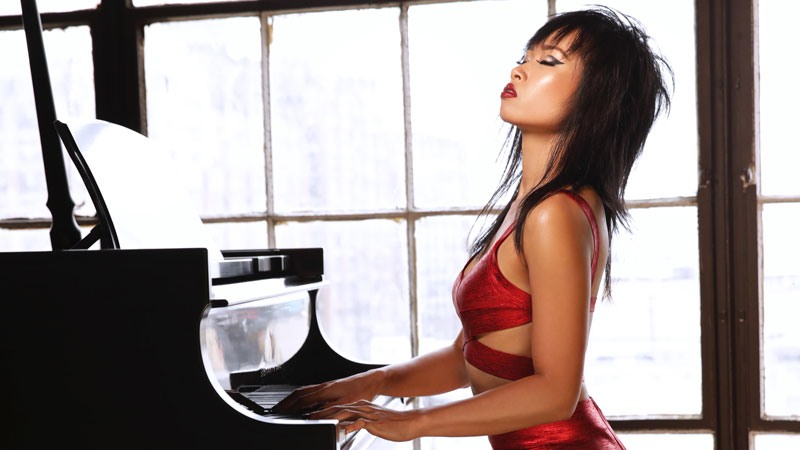 When discussing her new album, Connie Han is unafraid of using the word "tradition," secure in the fact that she's not a throwback but a fresh voice inheriting a legacy of powerful voices and raw power expressed through jazz. "This band can go from the blues to the esoteric," she says. "But we always strive to bring out the darkness, grit and depth in this music as much as possible. Those are the elements that we're inspired by and the values that we hold quite dear."
Read our Interview with Connie Han in the Winter 2020 edition of the Jazz In Europe Magazine. An abridged version of the interview can be read here on the Jazz In Europe Website.
Release Date: April 10, 2020
Format: CD | Digital
Label: Mack Avenue
Track Listing
1. Iron Starlet 3:59 | 2. Nova 7:45 | 3. Mr. Dominator 7:31 | 4. For the O.G. 6:48 | 5. Hello to the Wind 6:44 | 6. Detour Ahead 6:12 | 7. Captain's Song 5:22 | 8. Boy Toy 4:52 | 9. The Forsaken 8:02 | 10. Dark Chambers 5:39
Line-Up:
Connie Han – piano, Fender Rhodes | Ivan Taylor – bass | Bill Wysaske – drums | Walter Smith III – tenor saxophone | Jeremy Pelt – trumpet


Jazz In Europe Magazine – Winter 2020 Edition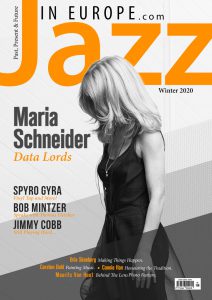 You can read the full interview with Connie Han that appears in the Winter 2020 edition of the Jazz In Europe print magazine.
Also included in this edition are interviews with Carsten Dahl, Bob Mintzer, Bria Skonberg and Spyro Gyra. Scott Thompson speaks with the legendary drummer Jimmy Cobb. Our cover story features Maria Schneider speaking about her upcoming album "Data Lords" and this editions photo feature spotlights Dutch photographer Maurits van Hout.
You can purchase a copy of the magazine here.

Last modified: February 25, 2020