Today, (Jan 29, 2020) Mike Casey releases an original ballad single called 'Venus', inspired by The Venus Project – an uplifting, hopeful prayer for global peace and sustainability in these troubled times.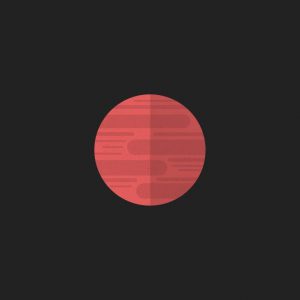 After watching The Zeitgeist docu-series on Netflix and learning of TVP, Mike was inspired to compose. Venus was conceived while an artist in residence at Boysie Lowery Living Jazz Residency in Wilmington Delaware in June 2018 and first performed in an arrangement with strings from the Philadelphia Symphony Orchestra. Mike finished the song in fall 2018 and recorded it in Spain while studying in Berklee's Contemporary Performance/Music Production yearlong master's program at their Valencia campus. Fellow Berklee Valencia alumni Hugh Harsher recorded, mixed, and mastered the track, with Jason Faust (Boca Raton, FL) on Piano, Issaya Rouson (Washington DC) on drums, and Ricardo Osorno (Bogota, Columbia) on bass, and Mike designed the cover artwork himself.
The Venus Project is a non-profit organization that presents a new socio-economic model utilizing science and technology toward social betterment to achieve a sustainable civilization of abundance for all, without exception, using a resource-based economy. TVP proposes a feasible plan of action for social change, one that works towards a peaceful and sustainable global civilization. It outlines an alternative to strive toward where human rights are no longer paper proclamations but a way of life. Learn more at TheVenusProject.com
Who is Mike Casey: – Bringing the joy of jazz across genre lines to a diverse young audience around the world, Mike's music passed 3 million streams in less than the first 3 years of his recording career (against all odds, without a record label or a team – an anomaly in the genre). On a mission to be a passionate vessel for "jazz" in the 21st century, his searing sound, always aiming to connect emotionally and tell a story, demands the attention of the listener. This is not your parent's elevator music.
"I'm not interested in sizzle over substance," he says. "Improvising, or as I like to think of it, spontaneous composing, is not about displaying skill for ego's sake. I aim to deliver each musical statement with power, honesty, and passion to connect with audiences."
Artist website: Mike Casey
Inspired by The Venus project 
Listen to the New single –  Venus
Photo Credits: Hernan Arnez
Last modified: January 29, 2020