7 Virtual Jazz Club is proud to announce the winner of the Web Community Prize and the finalists of the 4th edition of the global contest.
Milan (Italy) – January 25, 2020 – The Web Community Prize (€ 500 plus direct access to the final) has been awarded to the Canadian group Algorhythm (Under 25 Students'category) which presented the song "Why now".
Algorhythm is a prog-rock/jazz fusion band based in Montreal, Canada. Their sound is defined by the harmonious cooperation of jazz and the driving energy of rock.
Finalists selected by the Judges (link https://7virtualjazzclub.net/en/judges/)
Amateurs & Pros' Category:
Sam Tessier Quintet (France)
Ivo Neame Quartet (UK)
Stephane Mercier Sextet (Belgium)
Tolvan Big Band (Sweden)
The Co-workers (Italy)
Abraham Réunion (France)
Oleksandr Ryndenko (Ukraine)
Tom Ibarra Group (France)
Simon Moulier (France)
Weezdob Collective (Poland)
Jacob Norgren Jazz Orchestra (Sweden)
Stefan Aeby (Switzerland)
André Carvalho Group (Portugal)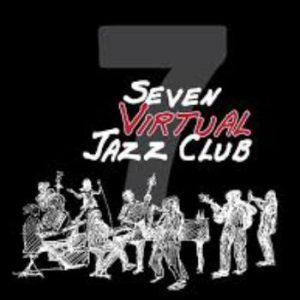 Under 25 Students' Category:
Nikos Chatzitsakos Tiny Big Band (Greece)
Evan Taylor (USA)
Litha (Spain)
Ariel Bart's Quintet (Israel)
Kasyfi Kalyasyena (Indonesia)
Silvan Joray Trio (Switzerland)
Michelangelo Scandroglio Group (Italy)
Nikolai Mishchenko (Russia)
Francesco Pollon (Italy)
Boris Grigoryan Trio (Russia)
Algorhythm (Canada)
The International Jury is working to choose the winners that will be announced in February 2020.
PRIZES & AWARDS
Pros & Amateurs' Category:
Jury Prize to the best musician (soloist or band):
€ 2,000 + Live Concert in one of the best jazz clubs in Europe: Jazz Club Ferrara (IT)
Under 25 Students' Category:
Jury Prize to the best Under 25 Student: € 700 + contract proposal offered by JazzMedia and More Agency (DE) for one year which includes: booking, media work, promotion
Honourable mention offered by Taklit Publishing & Production Agency (FR) to one or more talented young students: an opportunity to meet with Taklit, present a personal project, for consideration, and benefit from professional guidance for future career development.
Last modified: January 28, 2020