Oasis, the new duo recording from the award-winning guitarist Rez Abbasi and the captivating French harpist Isabelle Olivier was released in Europe on 15 November and today via Enja/Yellowbird in the USA.
This new recording makes the pairing of their respected instruments sound predestined. The confluence between harp and guitar offers unique opportunities in harmony, rhythm and texture, which they magnificently capture and magnify in order to create a personal sound. Joining the two highly empathetic leaders are gifted percussionists Prabhu Edouard on tabla and David Paycha on drums.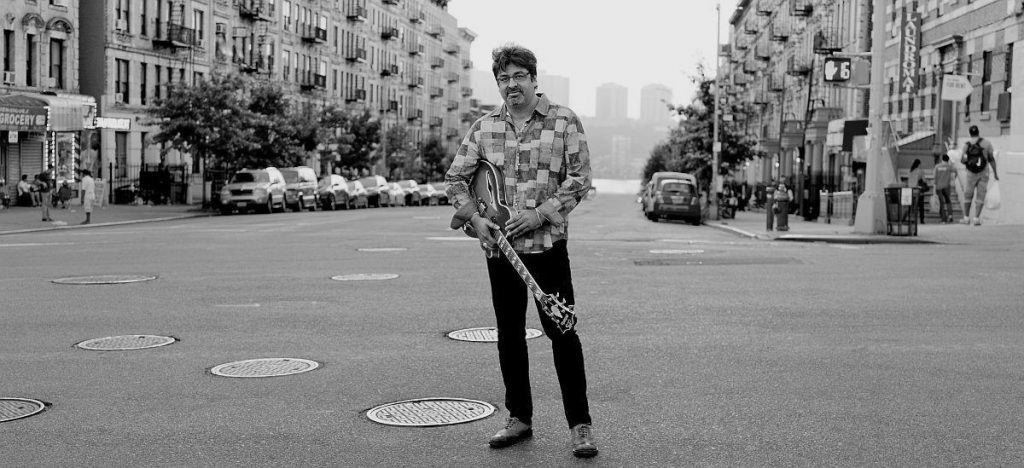 Together the texture of the quartet creates a sanctuary of sound, but along with the compositional and arranging prowess of both leaders, the collective flourishes in originating a bold statement. During the opening Abbasi arrangement of the well-known Richard Rodgers song "My Favorite Things," we get a firm sense of what will proceed. Along with their free spirited willingness to traverse the avant-garde, they remain sensitive to each other and all musical elements. Other tracks such as Olivier's "Timeline" convey a filmlike quality and push her use of electronics, while Abbasi's harmonically bountiful "Stepping Stone" echoes with classical influence.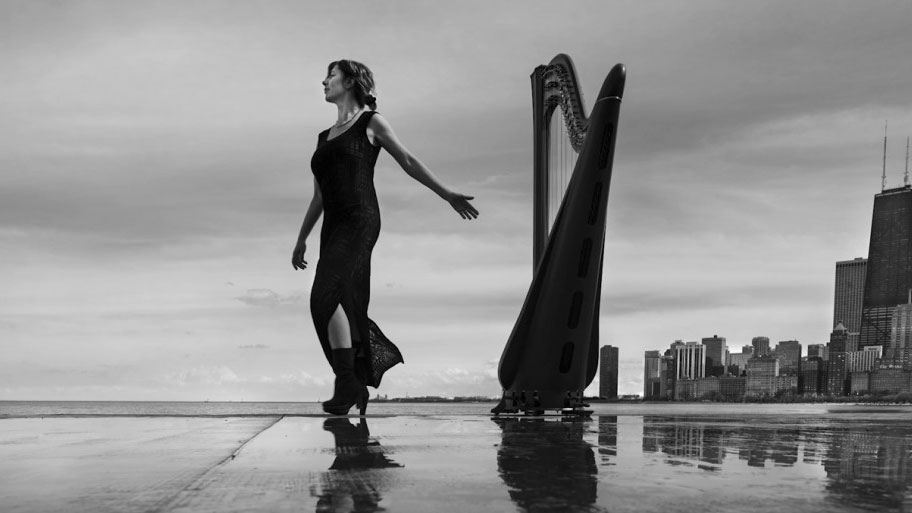 Throughout OASIS (an acronym for Olivier Abbasi Sound In Sound), the music surges with a uniquely propulsive groove, with sinuous melodies that follow surprising, exotic contours. As soloists, each member displays virtuosity without overbearing the music. Collective improvisations also abound with breathtaking results. As a conceptual team, Abbasi and Olivier are able to combine their compositional spheres to create a varied yet singular program of music.
Release Date: 6 December 2019 (Released in Europe on 15 November 2019)
Format: CD | Digital
Label: Enja/Yellowbird
Click here fore information about Rez Abbasi and Isabelle Olivier.


New Release Spotify Playlist
The Jazz In Europe New Release playlist features tracks from the new releases featured on Jazz In Europe. Updated weekly, this playlist is the perfect place to discover new music from the leading jazz musicians currently on the scene. We hope you enjoy this selection.
The best way to keep up to date with all the latest releases is to follow us on Spotify. Just click the button below.
Last modified: December 7, 2019