Italian Bassist and composer Giuseppe Millaci released his second CD as a leader on November 15th. The album titled "The Endless Way" follows his 2017 debut "Songbook" and once again features his working trio comprising of Amaury Faye on piano and drummer Lionel Beuvens.
On relocating to Belgium as a teenager, Millaci began playing the double bass and in 2007 he was accepted at the Royal Conservatory of Brussels. In 2011, he won the Erasmus Scholarship to further his studies at the Maastricht Academy of Music in the Netherlands.
After graduation, Giuseppe quickly became entrenched in the Belgium scene working as a sideman before forming his Vogue Trio and releasing their first album "Songbook" (Hypnote Records). This first opus earned the trio distinctions in various music magazines as well as an Octave de la Musique – PointCulture awarded in 2018. In addition to critical acclaim, the trio also embarked on tours of Japan and Central America coupled to regular performances in Europe.
We recently sat down with Giuseppe to find out more.
Andrew Read: Hi Giuseppe, thanks for taking the time to speak with us. First of all, can you tell us a little about your background and what led you to play bass?
Giuseppe Millaci: Hi Andrew, thanks to you. My first contact with music was when I was 5 or 6 years old. I discovered jazz in my teenage years and the first real instrument I played was the electric bass. At that time I listened to a lot of rock music and bassists who were mixing rock and jazz, I think I'd say my first major influences were Jaco Pastorious and Marcus Miller. In the end, I was seduced by the jazz standards and I decided to study the double bass.
In 2007, I started my tertiary studies at the Royal Conservatory of Brussels under the guidance of Jean-Louis Rassinfosse and in 2011 had the opportunity to receive an Erasmus Scholarship at the Academy of Music in Maastricht where I took part in the classes with Philippe Aerts.
AR: What was your first introduction to the world of Jazz?
GM: I was very lucky to play with talented jazz musicians in my local area. I remember one of my first jazz gigs was with the Belgian trumpet player Richard Rousselet and after this concert, I knew immediately what I wanted to do later in my life. I was always drawn to improvisation and jazz was one of my best discoveries.
AR: After graduating from the conservatorium you quickly started your career as a band-leader forming your trio. Many bass players choose to work as a side-man, was it an intentional decision to go the band-leader route?
GM: I think generations are evolving. Bassists and drummers are not only good to be sidemen (laughter). To answer the question personally, I wanted to set up a trio because I needed a vehicle to release my ideas. Once you find the right musicians who understand your music, everything becomes easy for anyone.
AR: What was the reason for choosing for the piano Trio format?
GM: Currently the piano trio is the format that I prefer. The piano is the instrument with which I started as a child and it causes me a certain nostalgia. And of course, the drums are the most natural choice to tie it all together. Regarding my own trio, I have known Lionel Beuvens for several years now and every day I find his style of drumming unique. What can I say about Amaury Faye, he embodies the complete pianist, harmonically and melodically without limits. I love playing with these guys!
AR: You also founded your own label Hypnote Records. Can you tell us your motivation for this?
GM: Yes, I founded Hypnote Records in November 2016. We run the label with a staff of 4 people, Jonas Verrijdt (sound engineer), Nina Feridooni (director) and Amaury Faye (administrator). It's important to mention them all. My role is that I take care of the artistic direction.
The idea to set up this project came during the publication of my first album "Songbook". I found it difficult to find a good label, there are more and more professional musicians and not that many active music labels. These days, like myself many other musicians undertake the initiative of founding a label, such as Dave Stapleton and Avishai Cohen…
AR: Apart from your own releases Hypnote has a built a small but strong catalogue. Is it your intention to expand the catalogue moving forward?
GM: The label was launched in September 2017 and over this two year period we have produced and co-produced 13 albums from both Belgian and international artists. It's hard to know in which direction the project will extend to and at the moment we are trying to enhance our artistic line and every day we deal with new distributors and expand our media book. The frequency of release is not very important in our opinion. Having to release 20 titles per year is not our priority. We prefer to release 6 albums a year and give a lot of visibility to the different projects.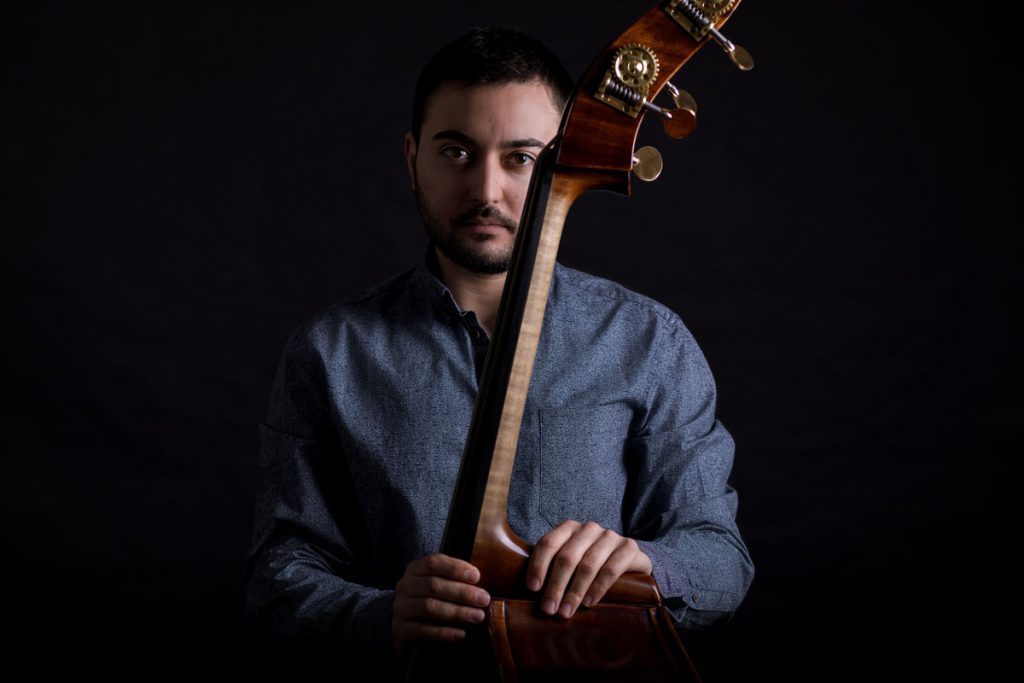 AR: You seem to have a very entrepreneurial approach to the industry. I read that you studied at the conservatorium in Maastricht and Brussels do you think that tertiary music education does enough to prepare students for a successful career in the music industry?
GM: After having studied in 2 very different institutions, I must admit that the Anglo-Saxon pedagogical system is more developed concerning the preparation of young artists in the music industry. Not all artists are attracted to learning more about this side of the industry. In my case, I have done a lot of research using the resources offered by the Berklee College of Music (Berklee Press). I've learnt a lot with this, it's fascinating. I'm still trying to concentrate more on music, but I'm a curious person and so it's difficult …
AR: Let's move on to the trio. Since the trio's inception, you've notched up a fairly impressive CV. Can you fill us in on the history of the trio so far?
GM: As I previously mentioned, I have known Lionel for many years. I met Amaury in Brussels in 2015 during a jam session, he'd just arrived from Boston. After a few notes, I immediately felt the vibe.
At the time I needed to book the studio and record my first album and decided to use Lionel and Amaury. I saw this first album "Songbook" as a one shoot event. As a trio, we had never done a concert before that and we didn't do any editing or overdubs on the recordings but the fact that our influences and ideas have a common link, the music sounds natural and that's the beauty of this record, I find.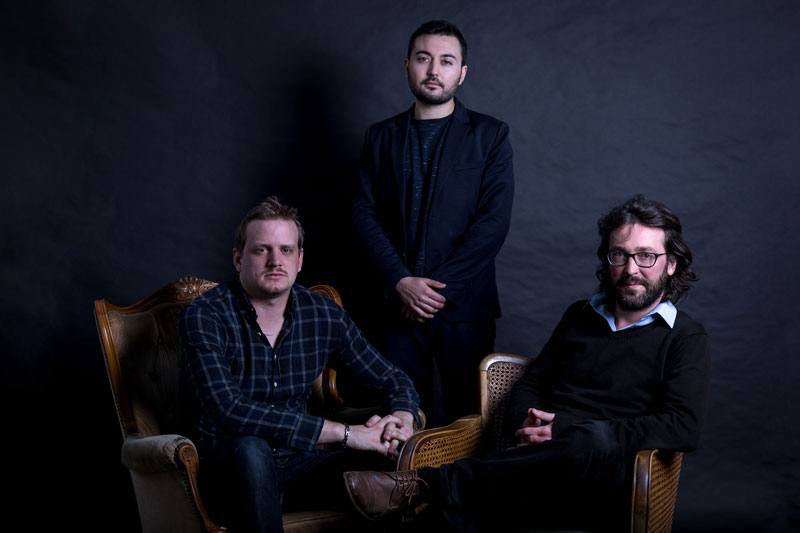 In itself, with this album we played around the world and concert after the concert we built something great. Vogue Trio is a long-term project, in a way a project that will age with me and I mean that in the good sense of the word.
AR: November 15th saw the release of the trio's second album titled "The Endless Way". Your debut album "Songbook" included mostly original compositions. Can we expect the same with the new album?
GM: Effectively, Songbook is composed only of my compositions and a standard ballad as a bonus. In my opinion, a first album is a kind of business card. The compositions on this opus are essentially old compositions that I wrote during my studies at the conservatory. Today is quite another story.
On the album The Endless Way, I wrote two compositions which are related to each other. "Timeless" starts the album and "Calavera" closes the album. They were composed at the same time and the connection between these two is melodic development (counterpoint) and rhythmic development (asymmetry).
I also wanted to integrate 1 composition of each member to the album, to give it a less personal side. I'm still attached to jazz standards and we took the risk to interpret The Dance of Infidels by Bud Powell. We also have some songs from the Italian and Brazilian repertoire. I would say that "The Endless Way" is a kind of travel diary.
Regarding the technical aspect, on this album, I worked for the first time with Pino Guarraci (recording engineer) and Vincent Debast (mix), two excellent sound engineers based in Belgium. I had a lot of fun working the mastering with Huntley Miller. He has mastered all the albums by the group The Bad Plus for more than ten years. His work on this last one has brought the right energy to the sound.
AR: As the trio develops do you feel that the writing process also developed? Has it become more collaborative?
GM: With the trio, I always hope to find inspiration and energy to write new compositions and arrangements but also I would like to explore the collective work. On this new album, the track Highway 132D was composed in trio during a rehearsal. It was a first for us and I hope we could develop this more often in the future.
AR: According to the press for the new album I believe the new album incorporates many of the trio's experiences on the road as inspiration for the material. Can you expand on this?
GM: Like many people, I love to travel. It's hard for me to find inspiration if I just stay at home. The new album was inspired by the tour in 2018. During our tour in Mexico, we decided to record this album. Also, the cover shoot was taken there and I got to drive this fabulous car!
AR: To close off, what can we expect from Giuseppe Millaci in the coming years?
GM: I am currently working on a great production for the Hypnote Records label concerning the release of the first album of the young Israeli pianist Nuphar Fey, which is planned in February. Vogue Trio will be back in the studio in April and the second wave of concerts for the end of 2020. What I already know for 2021 is the recording of an album in Japan.
AR: Thank you, Giuseppe, for taking the time to speak with us.
GM: You're welcome.
Editors Note: Check out our recent CD Review of "The Endless Way"
Last modified: April 25, 2020