Italian Bassist and composer Giuseppe Millaci released his second CD as a leader on November 15th. The album titled "The Endless Way" follows his 2017 debut "Songbook" and once again features his working trio comprising of Amaury Faye on piano and drummer Lionel Beuvens.
After relocating to Belgium as a teenager, Millaci began playing the double bass and was influenced by jazz luminaries such as Ray Brown, Dave Holland and Marc Johnson. In 2007, he was accepted at the Royal Conservatory of Brussels and trained under the guidance of Jean-Louis Rassinfosse. In 2011, he won the Erasmus Scholarship and attended the Maastricht Academy of Music in the Netherlands, graduating in 2013 with a Masters degree.
Soon after graduation Giuseppe became quickly entrenched in the Belgium scene working as a sideman before forming his Vogue Trio releasing their first album "Songbook" (Hypnote Records). This first opus earned the trio distinctions in various music magazines as well as an Octave de la Musique – PointCulture awarded in 2018. In addition to critical acclaim, the trio also embarked on tours of Japan and Central America next to regular performances in Europe.
Giuseppe's follow up release titled "The Endless Way", due for release in November continues the line set forth in Songbook and includes music inspired by the influences they have been exposed to during their travels.
In support of the new release, the band will once again hit the road with a long list of dates throughout the rest of this year and into 2020.  Full tour dates are listed below.
Tour Dates:
Friday 29 November – Headroom, Turnhout, Belgium
Saturday 30 November – Jazz Station, Brussels, Belgium
Sunday 15 December – Le Taquin, Toulouse, France
Tuesday 17 December – Le Jam, Marseille, France
Wednesday 18 December – La Clef de Voûte, Lyon, France
Thursday 19 December – Sunset/Sunside, Paris, France
Saturday 21 March – Centre Culturel De Mouscron, Mouscron, Belgium
Sunday 22 March – Heptone, Ronquières, Belgium
Wednesday 25 March – Flagey, Ixelles, Belgium
Thursday 26 March – Triangel, St. Vith, Belgium
Saturday 28 March – Confluent Jazz Festival 2020, Namur, Belgium
Sunday 29 March – Leuven Jazz, Leuven, Belgium
Wednesday 01 April – Jacques Pelzer Jazz Club, Liège, Belgium
Friday 03 April – Open Music Jazz Club, Wervik, Belgium
Saturday 04 April – Kulturzentrum Jünglingshaus, Eupen, Belgium
Sunday 05 April – Neimënster – Centre Culturel de Rencontre Abbaye de Neumünster, Luxembourg
Wednesday 08 April – Le Rideau Rouge, Lasne, Belgium
Thursday 30 April – Gaume Jazz d'Hiver, Rossignol, Belgium
More Information, and tickets please visit Giuseppe's website.
Editors Note: Watch this space in the coming weeks for an extensive interview with Giuseppe. We dig deep into the story behind the album, the tour and a great deal more.
Photo Credit: Dani Oshi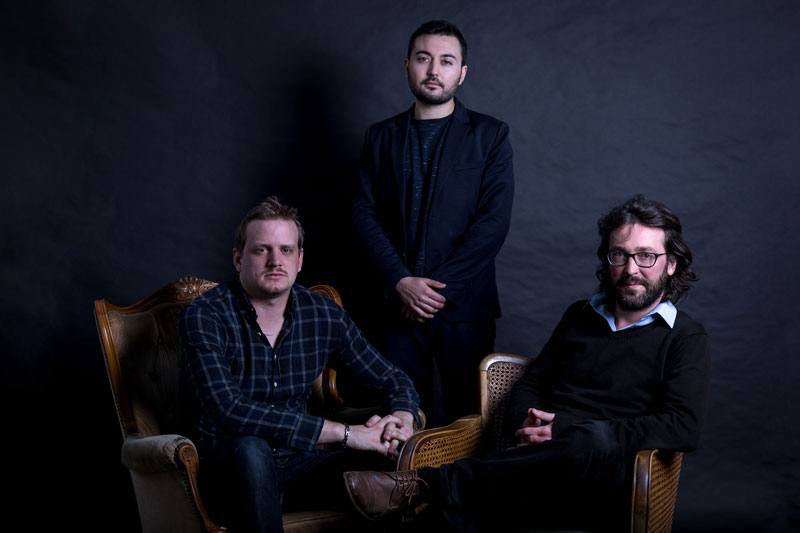 Last modified: April 25, 2020