When Nicholas Payton enters the recording studio, he uses that environment to the full extent of its capabilities, as he's abundantly revealed on a series of groundbreaking releases that showcase his gifts as a producer as well as his virtuosic trumpet playing and multi-instrumental versatility. At the same time, Payton has evolved a singular approach to live performance, supplementing his breathtaking voice on the trumpet with his own accompaniment on piano and Fender Rhodes. On Relaxin' With Nick, Payton is joined by the renowned rhythm section of bassist Peter Washington and drummer Kenny Washington– no relation, though their incredible chemistry highlights a bond as tight as family – for a stellar live set captured at Smoke Jazz & Supper Club.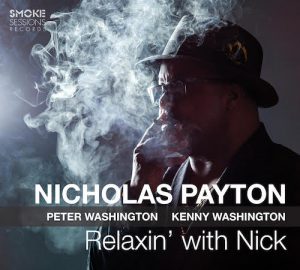 Scheduled for release on 25 October on Smoke Sessions Records, Relaxin' With Nick brings the experience of witnessing Payton's unparalleled live performances directly to the listener. The double album largely consists of Payton's original compositions, alongside a few well-chosen standards, all evidencing the virtuosic musicianship and thrilling camaraderie discovered together on the club's intimate stage in front of an enthusiastic audience.
The Smoke crowd plays an integral role in the album, as Payton was intent on representing the vibe of the space as well as the sound of the band, inspired by live classics like Ahmad Jamal's At the Pershing: But Not for Me. "The particular way that Smoke is situated makes for even greater intimacy than your average club," Payton says. "You can feel the atmosphere; you can feel the quiet. I want to hear glasses clinking, the murmur of conversation or the excitement of toe-tapping. All of those things lend themselves to the creative spirit and help set a mood."
With that atmosphere established, the trio can feed off the energy in the room and spark a truly special, once-in-a-lifetime experience. That notion is only amplified by the fact that the weekend of concerts recorded for Relaxin' With Nick represents this trio's first performances together, though Payton has worked with each of the Washingtons in other contexts. The bassist and drummer share extensive experience together, most notably as members of the longstanding Bill Charlap Trio.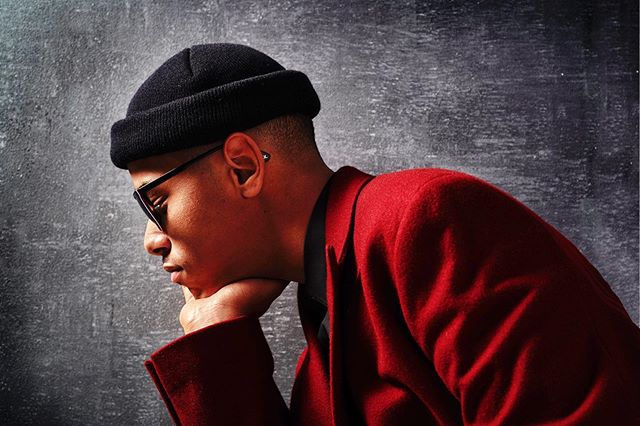 "At this point, their level of instantaneous dialogue is so intuitive that you have a ready- made camaraderie there," Payton says. "The vibe they're able to generate on such a consistent basis from having such a long association just feels so good. Once you connect with them it's a beautiful thing, which is why they're so sought after. Both of them have very strong and deep roots, but also a sensibility, a touch and a flair for whatever is current. Having a strong footing in the foundation and fundamentals, but also a willingness to be daring and to take risks, are equally important criteria to me."
While always central to the sound of any ensemble, the rhythm section is particularly important to Payton's unique approach given his peerless ability to double himself on trumpet and keys. While undoubtedly a crowd-pleasing feat of skill, the multi- instrumentalism is crucial for Payton's deeply personal conception of his music, which has expanded beyond the confines of his horn to a more holistic notion of the overall sound.
"As my music became more personal, the idea of just taking trumpet solos and standing on the side of the stage seemed a bit stale and boring to me," he explains. "Playing keys and accompanying myself allows me to be a part of the music in a more tangible way. It frees me up to play the music as I hear it, and puts me at the vanguard of creating a new technique in territory that is largely uncharted. It gives me a different edge."
Given Payton's rejection of the "listening room" experience of shushed patrons and reverent attitudes, Relaxin' With Nick is just that: an opportunity to get comfortable with a genial host who hopes to entertain an audience, in a club or listening at home. "I feel honored that people choose to spend their evening with us with all the options people have these days," he concludes. "There's no greater compliment to me than people being able to hook up or party or converse in whatever fashion necessary. I'm happy to have my music be a part of fun and romance and the life force. To me, this is the point."
Release Date: 25 October 2019
Format: CD | Streaming
Label: Smoke Sessions Records
Last modified: October 25, 2019