American Jazz vocalist and song archaeologist Judy Wexler's new album 'Crowded Heart' has received incredible reviews. It reached No.1 in the iTunes Jazz Chart and the Amazon Jazz chart in the first week and stayed in the Jazzweek radio chart for six weeks.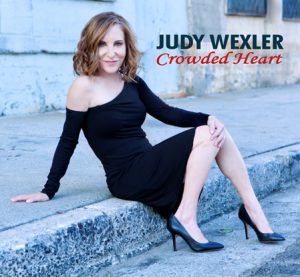 Her mission was to create new contemporary Jazz standards and it was a challenge she took very seriously. Judy discussed this in-depth with Jazz historian and author Ted Gioia, whose book 'The History of Jazz' ranks as the bestselling survey of jazz published during the last quarter-century. He also in 2012, released the bestselling 'The Jazz Standards: A Guide to the Repertoire' whose fans included Dave Brubeck and Sonny Rollins. The Wall Street Journal stated it was  "the first general-interest, wide-ranging and authoritative guide to the basic contemporary jazz canon". An expert indeed!
Judy also brings on board Alan Pasqua as an arranger as well as jointly producing the album with Judy. Pasqua brings a wealth of experience to the project, having worked with an insane line up of musicians including Stanley Clarke, Jack Dejohnette, Michael and Randy Brecker, Tony Williams, Aretha Franklin, Quincy Jones and John Williams to name just a significant handful.
All the songs were recorded in either one or two takes and the arrangements are exceptional. It is actually quite incredible that Judy and Alan have created an album with ten, little known songs that actually feel like they have always been around and that they do indeed belong in the Jazz Standards repertoire.
I must admit, I was a little worried to see Gregory Porter's stunning 'Painting on Canvas' a song I adore, on the tracklisting. It's a funny thing, outside of the Jazz world, some people fiercely protect original versions of songs and don't like to see them covered for a variety of reasons. But I think it just boils down to the fact that you love the version you have heard and don't want that tarnished. Now I love Porter's song but Pasqua arrangement is a beautiful interpretation with some surprising influences. I definitely heard some Sondheim in there, which I loved. This song stood out for me and really is quite gorgeous. Bob Shepherd's flute solo in Georgia Manico and Alan Broadbents 'The Last Goodbye' is stunning and Larry Koonse's guitar solo in 'Take My Breath Away' actually does. Alan Pasqua's piano beautifully guides, supports and leads us throughout the album and all the musicians play with ease, expertise and love.
Judy's training in the theatre is evident in her ability to use the music and lyrics to meaningfully tell these stories and the arrangements allow her to musically paint her canvas with ease. Overall a stunning album with outstanding arrangements and musicianship. Highly recommend.
Artists website: Judy Wexler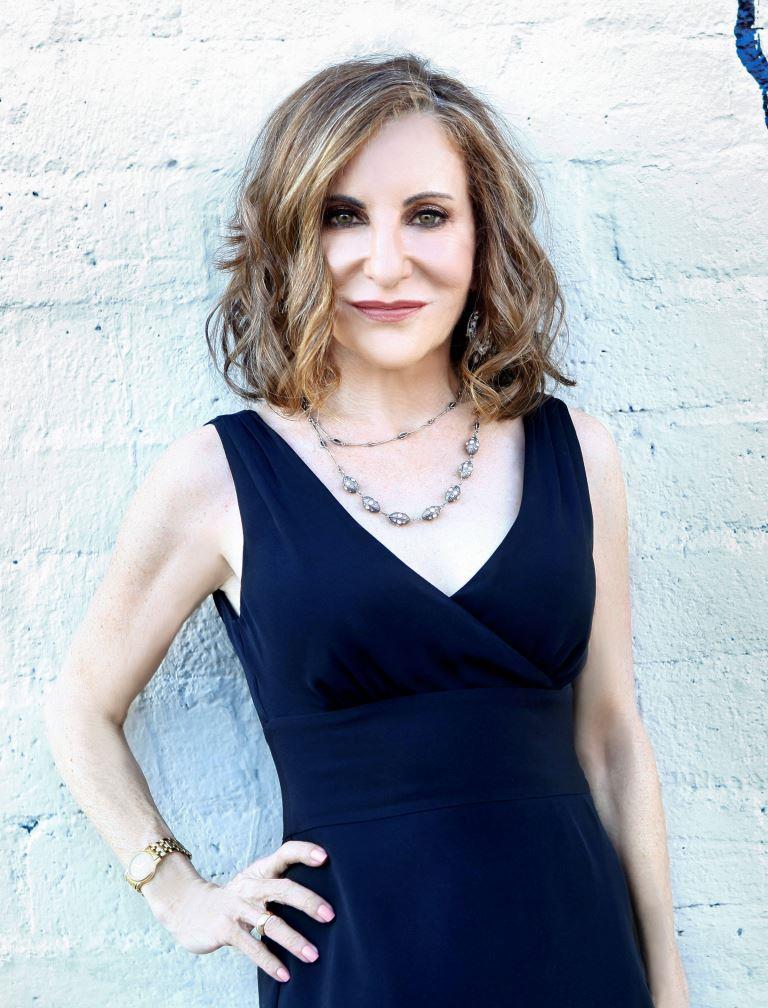 Album Credits
1.    Circus Life
(Luciana Souza, Larry Klein, David Batteau)
2.    Parisian Heartbreak
(Richard Galliano, Kurt Elling)
3.    Crowded Heart
(Sinne Eeg, Mads Mathias)
4.    Painted on Canvas
(Gregory Porter)
5.    Stars
(Fred Hersch, Norma Winstone)
6.    The Last Goodbye
(Alan Broadbent, Georgia Mancio)
7.    Take My Breath Away
(Rene Marie)
8.     I Took Your Hand
(Enrico Pieranunzi, Lorraine Feather)
9.     It's Only Smoke
(Larry Goldings, Cliff Goldmacher)
10.   And We Will Fly
(Alan Pasqua, Kurt Elling, Philip Edward Galdston)
The Band – Judy Wexler: vocals – Alan Pasqua: piano, melodica, whistling – Larry Koonse: guitar – Josh Johnson: alto sax – Bob Sheppard: alto flute – Darek Oles: bass – Steve Hass: drums – Steve Hass: percussion – Stefanie Fife: cello
Produced by Alan Pasqua and Judy Wexler – Arranged by Alan Pasqua – Associate Producer Barbara Brighton
Senior writer: Fiona Ross
Photo credits: Mike Healey
Last modified: October 28, 2019