I spent many years in Canada and I'm a proud Canadian. Vic Vogel was a regular on TV and Jazz radio. This true honoured Master of Canadian jazz music, left us moving onward on Monday morning, September 16, 2019, at the age of 84 at his Montreal house beside his true love, his Steinway piano since he was 16.
He is survived by his daughter Vanessa (Guirec Duperrin) , his son Sébastien (Nissrine), his grand-sons Mikkel et Viktor as well as their father Ian J. Drolet, his grand-daughter Alicia, Vanessa's mother Dominique Houle, his manager and great friend Bob Pover (Tandy Sauvé), his son William Pover, current and past members of Le Jazz Big Band, the great Canadian music family, his numerous friends, partners in crime and fans.
Vic Vogel Bio:
Pianist, conductor, composer, arranger and trombonist, Vic Vogel (Victor Stefan Vogel) was born in Montreal on August 3, 1935. An active musician from the age of 14, Vic Vogel was mostly self-taught. After playing in several dance orchestras in the late 1950s, he conducted his first ensemble in 1960 at the Chez Paré club, then toured with Les Doubles Six de Paris in 1961 and the Canadian Broadcasting Corporation Jazz Orchestra in 1966. In 1968, he founded The Jazz Big Band which has been operating for more than 50 years. Considered the "best big band in the industry" in the 1980s, the band recorded several albums including "Vic Vogel and the Awesome Big Band", which made the US Billboard charts in 1987.
Vic Vogel represents a page in Canadian heritage history. He directed, composed, arranged and orchestrated the music presented at Expo 1967, Terre Des Hommes 1968, the 1976 Montreal Olympics (including a recording for Polydor's platinum record with more than 200,000 copies sold) and the Canada Games 1985. His work, whether as composer or arranger, includes more than 2000 pieces for theatre, television, radio, symphony orchestras or jazz ensembles. It is estimated that Vic Vogel has performed over 10,000 times during his 70-year career.
From 1970 to the present, as a conductor, music director, composer, arranger and performer, he also made television and radio history by collaborating on the programs Music-Hall, Les Couches-Tard, Women of Today, Stars Live, Green Fire, Youth Oblige, Jazz Beat, Jazz on the Vivid, Jazz en Liberté and Jazz Canadiana. Composer and arranger for several NFB productions, he has written music for the films Capricorn Challenge (1976), Black Mirror (1981) and Kings of Ungava (1981).
By the 1970s, he was at the heart of Quebec's artistic scene, writing and directing more than 500 hours of music for musicals presented at Gilles Latulippe's Théâtre des Variétés. In 1980, the Quebec rock band Offenbach commissioned the arrangements for what would become a legendary album, Offenbach En Fusion, which won a Félix Trophy at ADISQ for "Best Rock Album of the Year" and a Golden Record of more than 80,000 copies sold. Architect of Montreal jazz, Vic Vogel has participated in 34 editions of the Montreal International Jazz Festival. He was awarded the prestigious Oscar Peterson Prize in 1992. That same year, he was named "Personality of the Week" in the daily newspaper La Presse, in tribute to his entire career. In 2015, Mr. Vogel received the Miles Davis Off-Series Award from IFJM President Alain Simard and the festival's artistic director, André Ménard, highlighting his entire work. Much appreciated and involved in Cuba since the early 1990s, Vic Vogel is the only foreigner to receive, from the hands of the Ministry of Culture of Holguin, one of the most important recognitions offered to artists in Cuba, "El Angelote".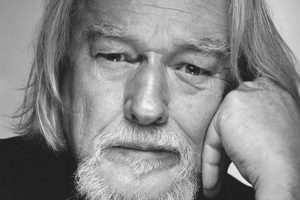 He has shared the stage with more than 2,000 artists among the greatest musicians from here and abroad including Paul Anka, Sammy Davis Jr, Edith Piaf, Celine Dion, Michel Legrand, Jerry Lewis, Chucho Valdès, Maynard Ferguson, Oscar Peterson, Ella Fitzgerald, Phil Wood, Gerry Mulligan, Mel Tormé, and Dizzy Gillespie. He has also collaborated intermittently with major classical ensembles, including the Quebec Symphony Orchestra (1978), the Montreal Symphony Orchestra (1989), the Symphonic Nova Scotia Orchestra (1988) and the Shanghai Broadcasting Symphonic Orchestra (2001). In 2005, Vic Vogel represented the Canadian Broadcasting Corporation in the European Union's European Broadcast Unit to compose, arrange and conduct the European Youth Jazz Orchestra, with which he toured Europe and recorded an album, Tribute to Oscar Peterson.
Vic Vogel 1935 -2019 –  "A True Gentleman of Canadian Jazz – Play On Vic, Play on!"
Last modified: September 19, 2019