Recently Portland-based pianist and composer Ezra Weiss released his latest album as a leader and debut album with his new form Big Band titled "We Limit Not the Truth of God". Described by Downbeat as "a bold, inspired figure in the contemporary jazz arranging scene", Ezra has released 6 albums as a leader and contributed as a composer and arranger to releases by the Portland Jazz Composer's Ensemble's and vocalist Derek Hines' recording The Long Journey Home. Also, Ezra has won the ASCAP Young Jazz Composer Award three times and has been listed in Downbeat Critics Polls in the Rising Star Arranger category.
Having known Ezra for some time, when this album hit my desk for review, my curiosity factor kicked in and triggered an immediate listen. From the start, I realized this is no average big band recording and felt the need to reach out to Ezra and find out more.
Andrew Read: Hi Ezra, Thanks for taking the time to speak with me. It's been quite a while since we last spoke. Apart from the new album, what have you been up to the last few years?
Ezra Weiss: Thanks so much for interviewing me, Andrew! It's been a few years. I cut back performing a little bit so I could focus more on composition and teaching at Portland State University, and also spend more time with family. Last year, I wrote a suite for the Portland Jazz Composers Ensemble called "From Maxville to Vanport" that was released as an album. Before that, I arranged a big band album for singer Derek Hines and wrote another children's musical. So the past few years have been good and busy!
AR: when researching for this interview I read a little about the project with the Portland Jazz Composers Ensemble. Can you tell us a little about this project and how it came about?
EW: From Maxville to Vanport was an amazing project to be a part of.  The suite was created in collaboration with lyricist S. Renee Mitchell and filmmaker Kalimah Abioto to feature vocalist Marilyn Keller and the PJCE.  It tells the story of two historic towns in Oregon where there were African American communities, which was unusual in Oregon at that time.  We spent a lot of time meeting with people connected to these communities to figure out how best to tell their stories and share a part of Oregon's history that isn't widely known.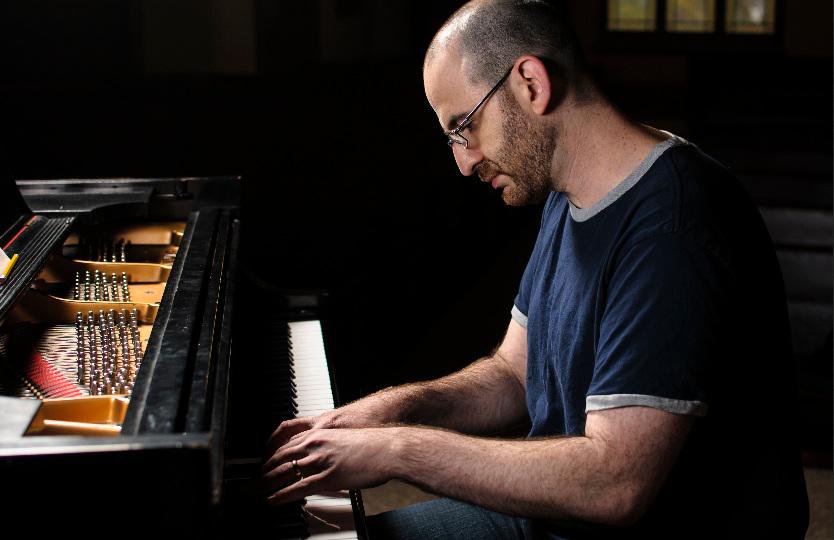 AR: Before we get into speaking about the new album, tell us a little about your motivation for forming a new big band.
EW: I've always loved arranging for big band, but putting one together by myself has always seemed too daunting logistically. So I had focused a lot of my energies on having a sextet for a while and other small group writing and playing. But a few years ago, I got hired to arrange big band charts for an album by singer Derek Hines. And after he hired me to arrange the charts, he asked me if I would put together a big band to record them. So I called up a bunch of amazing Portland musicians, and the band was so killing I decided to make it a real band. So we started playing jazz festivals, and I eventually got a grant to compose this suite for the band.
AR: In the press release the album was described as a "heartbreakingly confessional and impassioned suite addressed to his young children and culminating in a profound plea for togetherness and empathy." Can you fill us in on the back story here?
EW: In 2015, I had the idea of writing music for my kids about current events for them to listen to in the future. I was music directing services for a church at the time, so every Sunday, I was thinking about how music and current events intertwined.
AR: I also read the following quote you made "It was going to have that optimistic slant, so by the end, you'd feel hopeful and empowered about progress. Then after the 2016 election, as I was actually writing the music, that was no longer a realistic possibility." This sounds personal. Did you find the process to be cathartic?
EW: I think yes and no. Composing this suite, I spent a lot of time in some dark places mentally. Lots of time thinking about injustice and allowing myself to feel that and let it unfold musically. So in performing the piece, it was a chance to let some of those emotions come out and share them with the audience. At the same time, these injustices still exist, and I still feel them daily. That sounds like a bad thing, but it's not. The real danger is becoming numb. We have to actively force ourselves to empathize to fight off the numbness.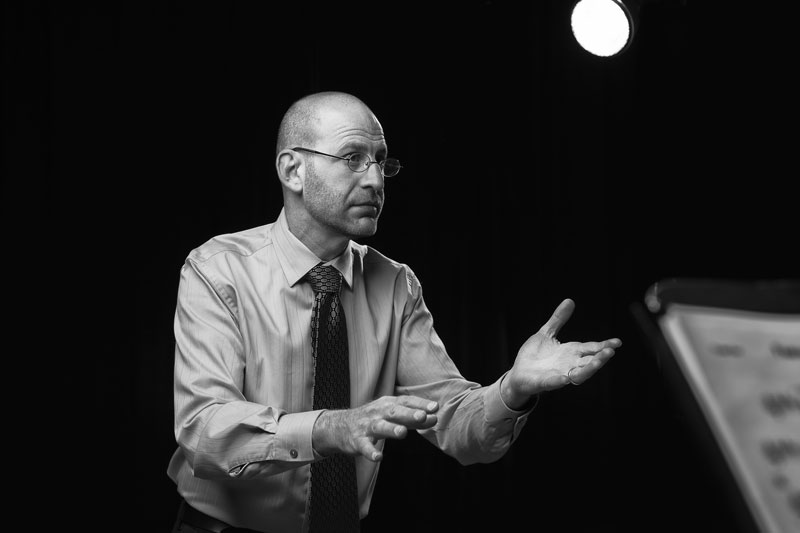 AR: Let's talk about the title of the album "We Limit Not the Truth of God". You describe yourself as "religiously agnostic but culturally Jewish" so I found the title to be quite a juxtaposition. Can you join the dots for us?
EW: I was music directing at a progressive church at the time I was introduced to this hymn. The words of it really resonated with me – the idea that there is more happening in the world around us than we as humans can see. That there is a greater truth. And then thinking about those words in today's society, where people are becoming more and more polarized based on what news they choose to believe, the concept of actual truth becomes very important.
Continue Reading on page two.
Last modified: April 25, 2020