Baltimore based pianist Joshua Espinoza recently released his debut recording titled "Journey into night". The album features a unique take on a rather eclectic range of covers and standards along with four original compositions from the hand of Espinoza himself. The album presents a traditional piano trio format with Espinoza at the helm, bassist Mikel Combs and Jaron Lamar Davis occupying the drum chair.
Before we get into the album I think it helpful to bring to your attention some text from Joshua's bio. I think this will shed some light on Joshua's approach.
As the son of a Mexican immigrant father and rural Appalachian mother, the pull of two distinct identities has always been a reality for him. "Growing up Latino in the American South, I felt like I had to navigate social situations carefully, even within my own family. Let's just say I learned how to swerve in and out of various identities quickly, so I wouldn't feel ostracized….".

In his music, one can hear Espinoza swerving between identities. "I feel like my art inhabits the space between jazz and classical music. I'm enamored with composers like Debussy, Ravel, Chopin, but crave the freedom of Art Tatum and Bill Evans." – Excerpt from Joshua Espinoza's Biography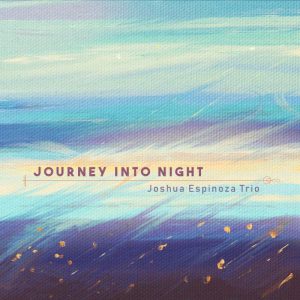 It's this "swerving between identities" that is the key point here. Having listened to this recording now a number of time's I continue to uncover fragments of both jazz and classical however these are subtle fleeting moments. Joshua has skillfully and tastefully fused these elements into a homogeneous style that is quite unique.
The album opens with a striking arrangement of Bert Bacharach's classic "There's Always Something There To Remind Me". In my mind a perfect opener for the album setting the tone for what's to come. As far as the arrangement is concerned, the melody is left largely intact while at the same time expanding the harmonic and rhythmic structure. Of note here is the exceptional solo from bassist Mikel Combs.
Lennon and McCartney's "In My Life" is given a funkish treatment with some interesting muted piano technique providing interesting counterpoint opportunities for Espinoza and Combs to converse.
The first of the original compositions presented in the set is "Streetlight Serenade". Following the intro one can immediately hear Espinoza's classical background coming to the forefront with tinge of tango thrown in for good measure. Espinoza expertly weaves his way through a number of style aspects here yet at no time does this sound disjointed. I would defy anyone to pigeonhole this one, it's all over the place – and I do mean this in the most positive sense of the word. Once again bassist Mikel Combs displays his virtuosity and taste on this track exploring the full range of his instrument.
The following track "Nocturne for Anna Marie", also a composition from Espinoza, is an interesting piece that seems to inhabit  a space somewhere between a Cuban Bolero and Ahmad Jamal's Poinciana, once again to use Joshua's own words, this piece spends its entire seven minutes "swerving between identities". I particularly enjoyed Joshua's minimalist approach to his solo on this piece. I love it!
My personal highlight on the album is "Unwelcome Dream", another of Espinoza's compositions. It's difficult to put my finger on it however with it's ever evolving left hand motif there is something strangely hypnotic about this one. The video below shows a live performance of this track, enjoy.
Other noteworthy tracks on the recording include the American classic "Shenandoah" and Espinoza's original "Birdsong", the latter with it's Schumannesque melody reminding me a little of a tarantella on acid. The album closes with the Don Henley and Glenn Frey classic "Desperado". Unlike the rest of the covers presented on the album is left largely untouched. Like a good after dinner cigar and cognac, this track is the perfect way to close off a great meal.
While the entire album is excellent, it's the original compositions that struck me the most with this recording. Throughout the album it's clear that Espinoza is in full control. Both Mikel Combs and Jaron Lamar Davis, provide a solid basis for Espinoza to work off yet also have their own voice within the whole giving this album a strong conversational aspect.
With this debut album Joshua Espinoza his created a self inflicted dilemma, "Journey into Night" will be a tough act to follow however a challenge I'm sure he's up for. In my opinion Journey into Night is a "must have" album, highly recommended.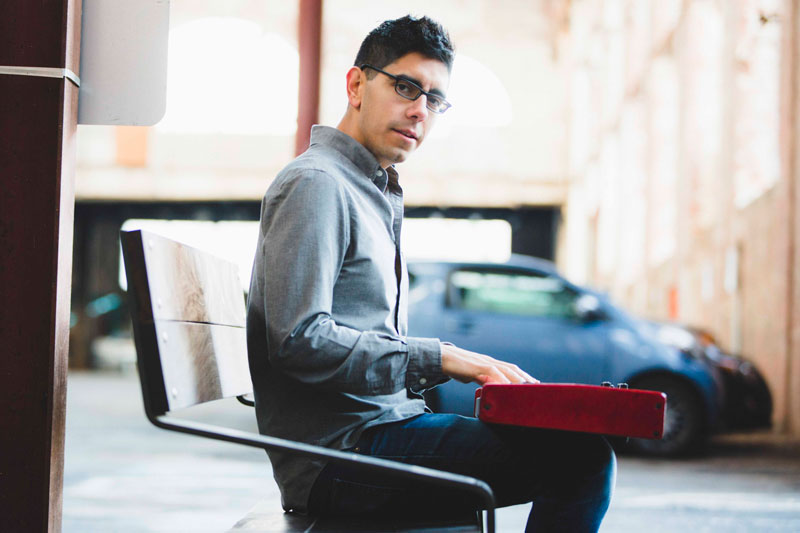 Line-Up:
Joshua Espinoza: piano | Mikel Combs: bass | Jaron Lamar Davis: drums.
Track Listing:
1. Always Something there To Remind Me | 2. In My Life | 3. Streetlight Serenade | 4. Nocturne For Anna Marie | 5. Take The A Train | 6. Shenandoah | 7. Unwelcome Dream | 8. Birdsong | 9. Desperado.
Release Date: June 14th, 2019
Format: CD | Digital
Label: Self Produced
More information can be found at Joshua's website.
Last modified: August 26, 2019