The legacy of Toots Thielemans continues to live on Jazz Middelheim. The famous Belgian musician died in 2016, at 94 years of age. For many years he was the godfather of the festival in Antwerp, the oldest in his native country. Jazz Middelheim also celebrates its 50th birthday and a tribute to the man who gave the harmonica a permanent place in the jazz. Jazz Middelheim is held from 15 to 18 August.
The tribute to Toots Thielemans is Sunday, August 18. It is the final concert on the main stage in Park Den Brandt. Pianist Kenny Werner, who played so many memorable concerts with the Belgian, brings the excellent French harmonica player Grégoire Maret along. Guitarist Philip Catherine and drummer Dré Pallemaerts also participate in the tribute. There might be surprise appearances as well during the concert.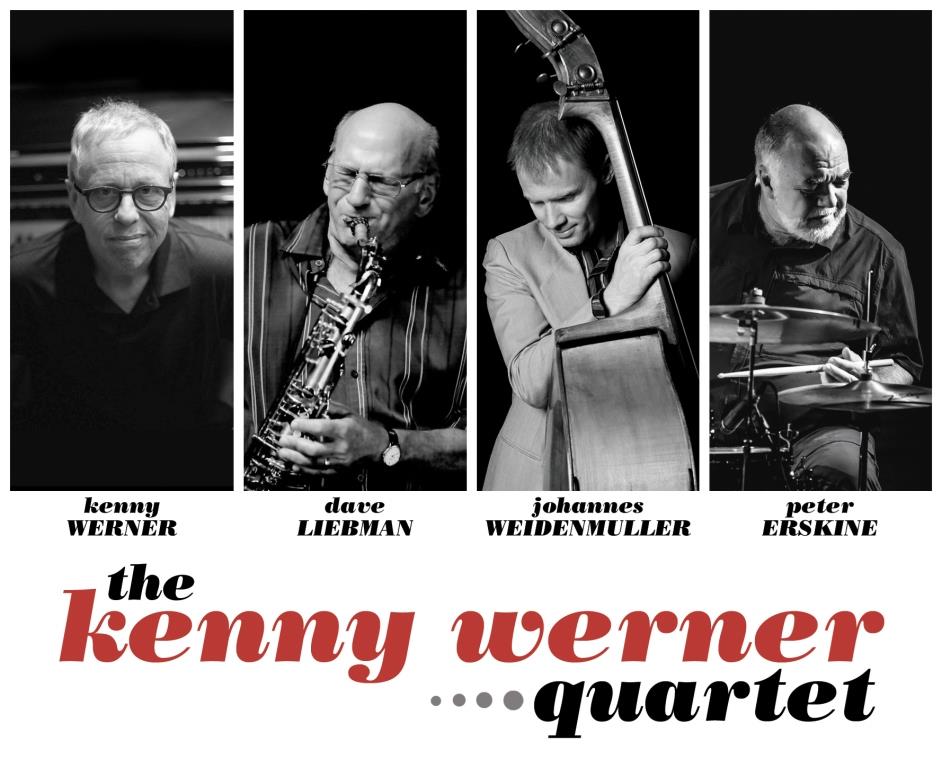 Kenny Werner is a masterful pianist. In addition, he is also a certified lecturer. His book "Effortless Mastery" is a must for anyone who wants to play music seriously. He also performs on Friday 16 August at Middelheim. The members of his quartet are saxophonist Dave Liebman, drummer Peter Erskine and bassist Johannes Weidenmueller. Vivienne Aerts is added as a singer. The Dutch woman has been living and working in New York for a number of years, and regularly performs with Kenny Werner. A tribute to Toots would be complete in my opinion, if she would sing "Bluesette" on Sunday. Great Cleo Laine released a CD in 1991 on which she sings that song beautifully with her so characteristic voice. Toots is one of the greats on the album, with among others Clark Terry, Jane Ira Bloom and Gerry Mulligan (CD title is "Cleo Laine")
Ambrose Akinmusire is this year's artist in residence in Antwerp. The American (37) in my opinion is the no 1. trumpeter of his generation. He won the famous Downbeat Critics Poll in 2018 and 2019. Ambrose Akinmusire is on stage three times. Thursday, August 15th he plays the music of his last CD, "Origami Harvest". On Saturday he performs "Mae Mae". Mattie Mae Thomas was a prisoner in the U.S. state of Mississippi. Her sung life story was recorded in 1939. In 2017, during the Berlin Jazz Festival, Ambrose Akinmusire wrapped the recordings in an impressive and gripping concert. And now, in Antwerp, he is about to do it again. Ambrose Akinmusire stands up against racism with this music piece. On Sunday he performs with five pupils of the conservatory in Antwerp. Every year a known musician shares the stage with young talent.
The organizers of the festival (the city of Antwerp, radio station Klara and festival director Bertrand Flamang and his staff) have picked some living jazz legends to perform (they represent the past 50 years) and some young Turks (the future of jazz). They think this the right way to celebrate half a century of Jazz Middelheim.
The Jazz legends are as follows:  Pharoah Sanders, Charles Lloyd, Enrico Rava and Joe Lovano. The future is represented by two great talents from the Belgian jazz scene, pianist Fulco Ottervanger and drummer Lander Gyselinck (with friends), the Louis Cole Big Band, WWWater and Benny Sings. Much is also expected of the performance of saxophonist Nubya Garcia, an emerging star on the British scene.
Enrico Rava arrives with "80 Years of Music" to Antwerp. He celebrates a few days after his concert, on August 20, his 80th birthday. The Italian trumpeter has five countrymen in his band, old-timers and new talent, which fits in quite well with the idea of the organizers: to mingle past and present at the festival. Especially for this project Enrico Rava wrote new songs and gave existing a refresh.
For more information/TIX: https://www.jazzmiddelheim.be/
Text: Peter Beije
Photo credits: Mark Beecher, Bruno Bollaert, Fabrice Monteiro, Craig  Lovell, Fabrice Bourgelle – and (c) info: all rights go to original recording artist/owner/photographer(s).
Last modified: July 29, 2019