Whirlwind recordings will celebrate their tenth anniversary in 2020, no mean feat for an independent label in these times. Founded in 2010 by bassist, composer and producer Michael Janisch the label have built an impressive catalogue of over 130 albums since its inception. As a precursor to the anniversary year, the label has decided to release 10 new vinyl products that can be ordered direct from the label website or from their new vinyl partner Diggers Factory. Releases include albums from Lee Konitz, Rez Abbasi, Tori Freestone, Gareth Lockrane, Walter Smith III to name a few.
These special releases are to been seen as a warm-up for the anniversary year. Label founder, Michael Janisch said "We're very excited to start kicking off the celebrations we have in store for 2020 by releasing these 10 new vinyl LPs. We have a great mix of back catalogue, unique second pressings and new titles to choose from that show a wide range of styles from our ever-growing catalogue. I'm especially proud when we're able to do the second pressings and some first-time back catalogues printings, as the only reason we put those out is due to popular demand, where loads of fans and supporters write in, letting us know they want these on vinyl."

Among the releases in this series is a limited edition printing of "First Meeting: Live in London Volume 1" by Lee Konitz. According to Janisch, this album is one of the labels most popular releases and the new double LP with Gate-fold artwork features the entire album recorded live in London across 4 sides of music on 180-gram coloured vinyl.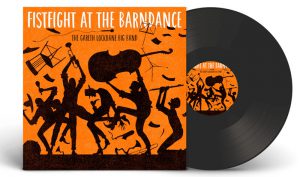 Another back catalogue item to be released in the series is "Fistfight At The Barndance" by The Gareth Lockrane Big Band. Again the release will include a double LP at 180 grams in Gate-fold artwork. In his most ambitious artistic undertaking yet, Lockrane brought his debut big band project to Whirlwind to interpret eleven original works on an exciting, cinematic scale. Known for his considerable work with smaller ensembles such as Grooveyard (with saxophonist Alex Garnett), as well as being a familiar sideman on the UK scene, on this album Lockrane distils all of his experience into leading a 20-piece which sparkles with ebullient expression.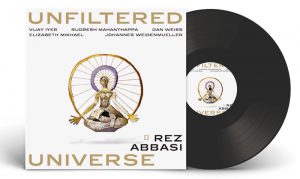 Rez Abbasi's "Unfiltered Universe" was one of the jazz world's biggest releases in 2017. Janisch stated "We had plenty of interest for this in vinyl and we're thrilled to finally offer this limited edition as a limited edition, double LP. On "Unfiltered Universe" guitarist and composer Rez Abbasi leads an all-star cast featuring Vijay Iyer, alto saxophonist Rudresh Mahanthappa, bassist Johannes Weidenmueller and drummer Dan Weiss, plus guest appearances from renowned classical cellist Elizabeth Mikhael.
The series includes two albums from drummer Walter Smith III, "TWIO" and "In Common". "We're doing a second and final printing of Walter Smith's TWIO. The first edition sold out in no time and we've had many emails asking if we were going to reprint this, so we've obliged in style," said Janisch. The first pressing of, "In Common" was first released in October 2018 and sold out in no time according to Janisch. This series will include a second and final pressing of this album.

Other releases in the series include albums from Jeff Williams, Tori Freestone, Gabriel Grossi and European quartet SCOPES, led by Austrian drummer Mathias Ruppnig and German bassist Tom Berkmann. Partisans featuring guitarist Phil Robson, Julian Siegel, Thaddeus Kelly and Gene Calderazzo are also represented with their live album "Nit De Nit" recorded at London's Vortex Club.
All albums are now available for pre-order both on the Whirlwind Recordings website and their new vinyl partner Diggers Factory.
Last modified: July 18, 2019