Editor note: The is the first of five young Dutch Jazz Artist featured by one of our Dutch writers – Peter Beije.
The talent of saxophonist Yoran Aarssen was discovered when he was a teenager. In 2008, he won the first prize and the Audience Award at the International Junior Jazz Awards in Middelburg as a 16-year old.  At the Princess Christina Jazz Concours 2010 in Amsterdam, he received the incentive prize. In 2013, he played in the Dutch National Jazz Youth Orchestra and in the JM Jazz World Orchestra. In 2014, he was a finalist at the prestigious Erasmus Jazz Prize.
Yoran Aarssen started making music at the age of ten.  His first instrument was an alto saxophone. It took several years before he developed his fascination with jazz.
"At the age of fourteen, I had the Charlie Parker Omnibook in front of me. I was immediately impressed. And actually, that feeling has never left me. His phrasing, his lines, his sound… I wanted that too! From then on I started to study jazz. And you never stop learning, there is always more to learn.''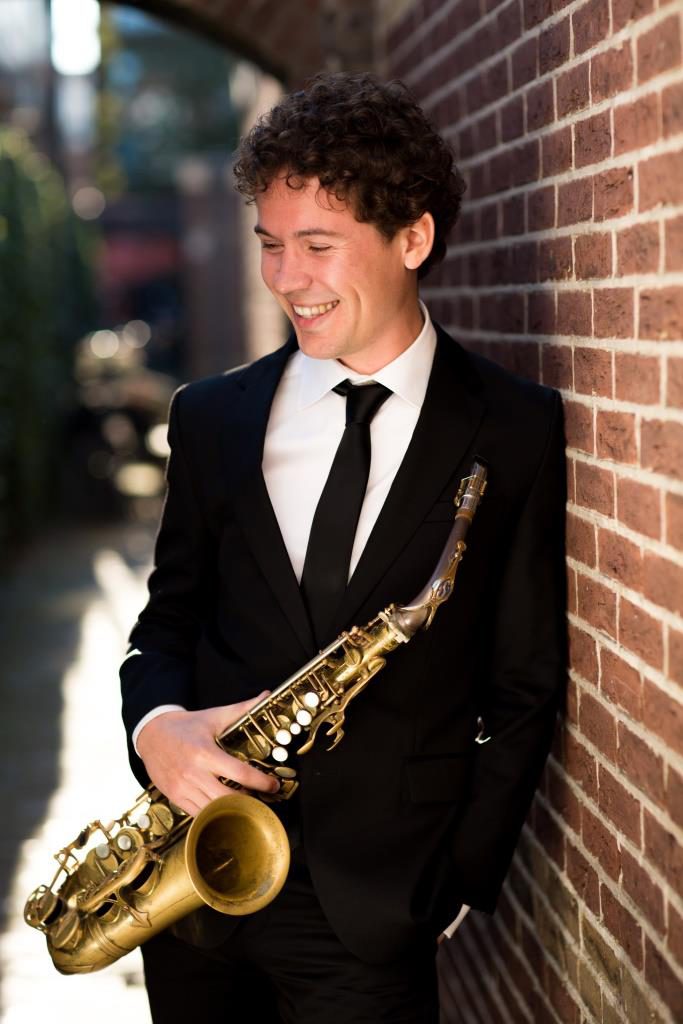 When he decided that music would become his profession, Yoran Aarssen started to focus entirely on that. In his eyes, there was no alternative to the profession of the jazz musician. In his own words: "There was no plan B."

As a young musician, Yoran Aarssen still learns more every day. "I learn from all my teachers and the musicians I have played with for a while." He mentions a number of well-known Dutch jazz musicians: Marc Scholten, Toon Roos, Ben van den Dungen, Simon Rigter, Ilja Reijngoud, Marius Beets, Alexander Beets, Rolf Delfos, Michael Varekamp and Wiboud Burkens. But Charlie Parker is and will be his biggest source of inspiration.
He mentions the Israeli / American bass player Omer Avital as his favourite composer. "All his compositions are seemingly simple, but I continue to be amazed at how ingeniously they are put together. His melodies are a catchy, sing-along, but also unexpected. And they are always based with a clear idea from the rhythm section. I also find the compositions of Belgian trumpet player Bert Joris amazing. Certainly, if he plays them with the Brussels Jazz Orchestra. So beautiful how his numbers develop towards the end. It keeps surprising me.''

Aarssen also enjoys listening to classical music and pop music. "I find classical music interesting because that music often pays attention to other elements than does jazz music. There is a lot of attention for dynamics, for example, that seems almost forgotten in Jazz. There is also a lot to learn in terms of structure and form. And so many beautiful things have been written! In pop music, I love the grooves and the often somewhat simpler melody and harmony. To write a really good simple catchy melody a profession in itself. "
Many musicians have a certain song that they call their favourite. Yoran Aarssen: "I do not necessarily have a one tune I like. What I like to play often changes over time. Generally speaking, I find music that is well thought out in terms of form and melody, and where those things are well worked out, of the most interest.''

De Raad van Toezicht (The Supervisory Board) is one of the bands with which the young saxophonist is successful. The orchestra has nine members. One of the wishes of Yoran Aarssen is to enter into collaborative projects with this orchestra, so that, for example, it can be extended to a big band formation.
The young saxophonist is also involved in a number of theatre productions: "New York Round Midnight" and with the band The Legends in "It's a Man's World" (2019), "Swinging in New Orleans" (2019) and "Soul Preacher" (2020). These shows bring jazz to the attention of the public.
Mature for his years! Yoran Aarssen summarises: "To retain that attention, jazz musicians must be aware of enough variation during performances, think about the decoration and the setlist, and especially think about the relationship between your music and the audience. As long as it's a thoughtful choice, it's okay. "
Artist resume:
Place of Birth: Hoek (Netherlands)
Date of Birth: 13-07-1992
Education: Conservatory (Honours)
Musical Instrument: Saxophone (alto and tenor), clarinet
Bands:
• The Legends: It's a Man's World (2019), Swinging in New Orleans (2019), Soul Preacher (2020)
• De Raad van Toezicht
• Coal Harbour
Senior writer: Peter Beije
Photo credits & YT video:  Courtesy of Artist – Yoran Aarssen – and (c) info: all rights go to original recording artist/owner/photographer(s).
Last modified: May 6, 2019