Lenore Raphael is an award-winning classically trained pianist who started out as a child prodigy and performed at Carnegie Hall to significant acclaim whilst in her teens. She is one of the few Steinway endorsed artists, and at the age of 76, she is still out there doing her thing – and loving every moment of it. Lenore has played many major venues across the world from Ronnie Scotts, New York's Blue Note, Birdland and with 12 albums to her name, recently back in America after playing some dates in Paris, there is absolutely no sign of her slowing down. Quite the opposite.
When I try to explain to people with 'normal' nine to five jobs, what is so different about being a musician, one of the discussions I have is about retirement. In fact, there was a fascinating discussion on social media a little while ago, where a young artist posted a serious question about trying to find pension schemes for musicians, and the artist was shot down with some – admittedly hysterical – comments about doing this until you literally drop-down dead. I asked Lenore about how she keeps doing it and how she finds the energy after all these years – is it just the love of music?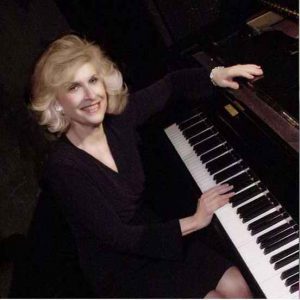 LR: That's the answer, I love the music and I love making people happy – and hopefully that's what I'm doing. When the performance is good and the musicians are great, it's energizing. I will never stop. I go to the gym every single day and workout for an hour – keeps me in shape.
Anyone who goes to the gym every day at the age of 76 is clearly a force to be reckoned with. Lenore's energy is exhilarating. She exudes more enthusiasm and love for what she does than many (much younger) people I know. This energy comes across, not just through conversation, but through her music. She has been compared to Bill Evans, Monk and one of her biggest inspirations, Oscar Peterson. We discussed her classical training, the Jazz call and her love of Oscar Peterson.
LR: I never wanted to be a classical pianist, it was always Jazz. For me, it's the freedom to take the music and you know, do whatever I want. But I think with classical training, you learn technique, so actually, you need both – to have the classical training and then take off into improvisation. I knew I wanted to be a Jazz pianist and I saw an album on sale for 15 cents called West Side Story by a pianist named Oscar Peterson – I had not heard of him, I was about 30. I bought the album, brought it home, put it on and I said that's what I want to do. I started playing along with the album, doing the best I could. So, after that, I bought a bunch of his albums, and I just played along with them and well, hoped. It was instant – and it still is, it hasn't changed.
Lenore released a stunning album to her hero 'Love Notes: A Tribute to Oscar Peterson'. The admiration is clear, and her playing is wonderful. We discussed how the industry has changed since she first started, the advent of social media and finding your own style and individuality in a world where Jazz legends are so dominant.
LR: I think it's more difficult now, because, I'll be honest, some people are playing, and they shouldn't be. You know, it's just become so easy for someone to go out a do a recording and put it out themselves – market it and use social media. I think it's more difficult for someone who is trained and has put in the lifestyle of experience to get heard. I use Facebook but I kind of limit the social media because quite frankly, I don't want to be getting a million messages…
'the lifestyle of experience'. I love that. We talked about the state of the industry today and some of Lenore's vast experiences, including meeting Dizzy Gillespie.
LR: I kind of have an issue with 'women in jazz' as such. We're musicians, so why define us as women? We are separated out at this point and I have an issue with separating women from men in Jazz. Same with white people in Jazz or black people in Jazz. I have a problem with labels. Also, I think man, has a little bit to do with what's going on. Because I truly believe that a man will call a man before he calls a woman to play. Comfort. They are more comfortable with the guys. I mean people like to think in categories and it makes life simpler– put a person in a box – but in the long run, it keeps us from thinking more clearly and more generally. I was on a Jazz cruise, many years ago, about 1970, as a guest – I wasn't performing. But when I had some time, I found a piano and did some practice. There was someone behind me, sitting and listening. When I turned around to see who it was, it was Dizzy Gillespie! And all he said to me was 'Far out' and 'You're too pretty'.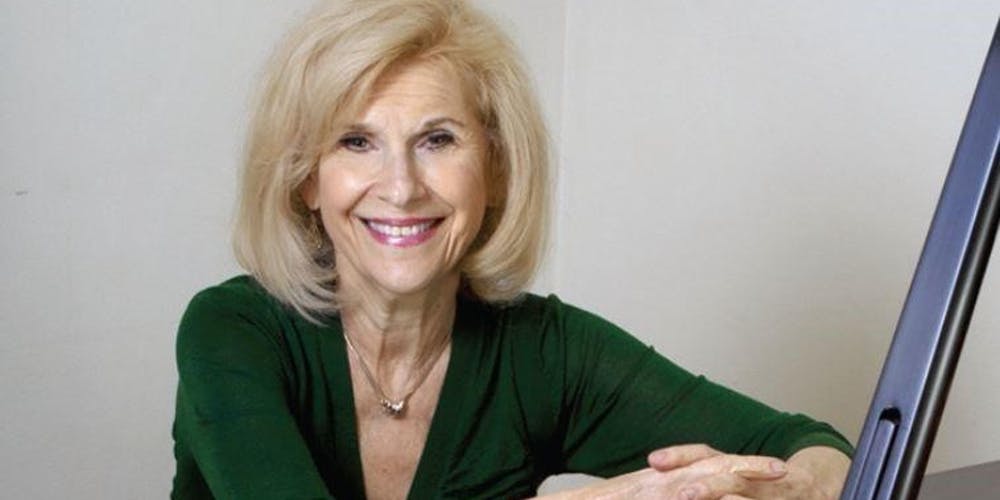 While many of Lenore's reviews compare her to the greats Jazz pianists, they all consistently talk of her unique style and voice – which is quite rare. We discussed how hard it is to find your own voice and what sort of guidance can be given to musicians starting out.
LR: Of course, what we all try to do is get our own sound and it is one of the most important things. Other people tell me, I'm lyrical and expressive. Someone heard me on the radio and said they knew it was me, even before they said it was me. I think not trying to copy anyone is key. First, know your instrument – I mean really know your instrument so that you can do anything with it that you are asked to do – accompanying a singer, playing in a big band, playing in a trio – get as much experience of doing everything as you can. Secondly, if possible, get a mentor, someone who can help you, guide you and knows the business. And third, persistence.
Persistence indeed. Lenore is an incredible artist with energy and enthusiasm – and love of Jazz – that is enviable. It was an absolute honour to interview her.
Artists website: Lenore Raphael
Senior writer: Fiona Ross
Photo credits: Courtesy of artist – and (c) info: all rights go to original recording artist/owner/photographer(s).
Last modified: April 25, 2020