Each year in late April, Bremen receives hundreds of jazz experts from all over the world, who exchange ideas over three days, initiate projects and often realise them after the fair.
In addition, there is the cultural festival, which starts earlier in the month, every year in cooperation with a partner country, this year was Norway. This land in the far north of Europe, with its diverse, profound landscapes reveals its soul only after a long study. Many myths and legends around the fjords promise that rock is usually not just a rock. It is no wonder when one sees the rugged coastlines, mountain ranges, glaciers, pristine forests, and the diverse wildlife of Norway, it's easy to understand it produces many interesting mythological stories! It's a population often draw upon this glorious environment as inspiration for its music.
Norway in particular – has retained its relaxed relation to folklore – and Norwegian jazz music draws on its local folklore influences. Importantly, in recent years mixing it with computer technology. The Norwegian band "Supersilent" brought the "electronic sound of the Miles Davis of the seventies into new territory by blithely mixing synthetic sounds with turbulent grooves" (US magazine "Down Beat"). Trumpeter Nils Petter Molvaer and keyboarder Bugge Wesseltoft were among the first to combine mainstream jazz with DJ sounds.
More and more jazz musicians from all over the world are hoping for a career boost at "jazzahead". This year submitted applications totalled 764 requests from bands to play at 40 showcase concerts, 25% more than in 2018. This year, the US and Brazil grew significantly ahead of all other countries. At the beginning of the big Bremen "rendezvous" of world-wide jazz events I followed the short speeches of the trade fair boss Hans-Peter Schneider, the representative of the German cultural affairs commissioner Monika Grütters, the Norwegian ambassador to Germany, Peter Schulze, the artistic director of the jazzahead and the witty remarks of the Bremer Mayor Carsten Sieling. They all congratulated the fertile liaisons of this year's jazz summit. And the representative of the Ministry of Culture assured the federal state of Bremen funds from the cultural fund of German was assured.
Then Peter Schulze opened this year's jazzahead by handing over the microphone to the Norwegian poet Lars Saabye Christensen. Here is his multilayered and philosophical text:
"Jazz is something that does not yet exist, that hasn't happened, that still hasn't been played. Jazz is movement, as indeed all music is. Jazz is the soft edges that are smoothed through precisely timed interplay. Jazz is a different place and that is where we have to go. Then we have to go further. Jazz is akin to the watchmaker's craft. Jazz is time. Jazz is always putting something behind us, without forgetting it, mark you, without forgetting it. In jazz, memory is the theme that creeps up on you or to which you return. In jazz, memory is forward-looking. Jazz is akin to the craft of making umbrellas. They are also effective in the sun. Jazz is hedgehogs in the garden battling with the remote-controlled lawnmower. Jazz is akin to writing. Writing is also movement. Commas are language's percussive timekeeper. We know where we are going, but not how to get there. That's jazz. That's language. Poetry is at home in the spoken word. The narrative is acted out in choruses. Jazz is discipline. You have to be with it. You have to be on the beat. You have to be where the beat is. That is where it's at. I was once where it was at: on 21st October 1969 in the University Aula in Oslo. Between Munch's History, Alma Mater and The Sun a bass, a drum kit and grand piano were waiting, the perfect still life. Then the owners of the instruments appeared: Ray Brown on bass, Ed Thigpen on drums and finally Oscar Peterson, a four-handed Canadian bear who broke the speed limit before he even sat down. I learned a new term, it swung, not like swinging a partner at dance school, not like swinging from a rope in the gym, and not like the swing head of an electric shaver, it swung as in jazz, as only jazz can swing, and that which swings can equally well be slow, muted, or stand with its back to you. As I said, it is all about the beat, the context of the beat, the beat's social life, as it were, and that is why it is reasonable to claim that jazz is also akin to horse racing, ski flying, relay competitions, gardening, acoustic love, heart transplants, telegrams, ice fishing, dream interpretation and carrier pigeons."
Personally, I think it was Magritte who, when asked why he painted, answered: "Because I don't have a tail to wag". When people ask me why I write, I always answer: "It's because I don't play the piano". But I am good at listening. And I look forward to listening. Listening is a discipline, too. Listening together is jazz. I wish everyone a warm welcome to the continued growth of Jazz ."
A brilliant prelude for jazzahead 2019!  I quickly hurried to the showcase events of the first evening, the "Norwegian Night". Of all the Norwegian bands presenting this evening in Bremen, I particularly enjoyed two groups. Firstly, the band of tenor saxophonist Karl Seglem and a trio around guitarist Hedwig Mollestad.
While Karl is one of Norway's foremost instrumentalists, he is important for the Norwegian scene also for the work he has done as a composer developing new contemporary forms on the basis of jazz, folk- and world music. He has also been instrumental to the growth of expressions and projects as a producer and record label manager for NORCD (1991- 2016). He is widely admired for his generosity in supporting younger musicians, guiding and promoting them, bringing his own characteristic sensitivity to every project he works with. National and International renown has grown steadily and not least his latest releases "Nordic Balm", "3CD JazzBukkBox", "Som spor" and goat horn album "Lærad (The tree)", have captivated both national and international critics and audiences.
At deep night guitarist, Hedwig Mollestad gave the last concert of the first jazzahead night. With six albums in seven years, this explosive and expansive trio has gone from strength to strength, gathering respect from both rock and jazz camps, sharing big stages with the likes of John McLaughlin and Black Sabbath, and being equally popular and comfortable in jazz and rock clubs. All their albums have received wide international praise, and the trio can count prominent writers such as Nate Chinen, Richard Williams and David Fricke as their self- proclaimed fans. The trio is Hedvig Mollestad Thomassen on guitar, Ellen Brekken on bass and Ivar Loe Bjørnstad on drums. They are all met at the Music Academy in Oslo.
Friday and Saturday are the classic conference days of the jazzahead, you also visit the individual stands of the exhibitors and look at shorter and shorter showcase sets throughout the day. The following events took place on Friday: I watched the "German- Norwegian Speed Meetings" at the Schlachthof Culture Center and met various Norwegian institutions such as the "Norsk Jazz Forum" or the "Norwegian Broadcasting Company", which provided information about a variety of exchange programs and their opportunities for cooperation gifts. Norway at jazzahead! 2019 is a collaboration between Norsk jazzforum and Music Norway, with support from the Royal Norwegian Ministry of Culture, the Royal Norwegian Ministry of Foreign Affairs, and NORLA.
Walking around the exhibitor hall, I met representatives of European festivals, for example, Denis Le Bas from the French "Jazz sous les Pommiers" festival or Bryan Ralph from the Swedish Ystad Jazz Festival. Time and again groups formed when one of the exhibitors offered refreshment. Stimulating as well as spontaneous talks with journalists and representatives of jazz labels were the result. In between, I took the time to stop by at "It's Jazz" by Andreas Jostes and his vinyl stand and browsing his collection for exquisite jazz records. Of course, I found what I was looking for and bought some albums from the 50s and 60s that were released on the "Pacific Jazz Label" such as a West Coast recording by saxophonist Jack Montrose called "Jack Montrose Sextet featuring Bob Gordon, Conte Candoli and Shelly man ". Reproductions of the cover art suitable for framing and available at 50c per copy postpaid. Write to: Pacific Jazz Enterprises, Inc., 7614 Melrose Avenue, Hollywood 46, California, "it says on the back blurb of the original recording. Gorgeous!
Friday's Showcase concerts were highlighted by the "European Jazz Meeting" and featured bands from Denmark, Iceland, Finland, Luxembourg, Portugal, France, Switzerland, Belgium, Poland, Italy and the UK. The Belgian formation "Flat Earth Society" found my hearing and fully convinced. Founded by clarinet player, composer and producer Peter Vermeersch, Flat Earth Society impresses with their daring, eclectic musical style varying from strictly written sheet music to liberating improvisation. Later that night in the Schlachthof culture centre, I saw the Swiss trio of pianist Marie Kruttli, who was waiting with complex rhythms and colourful harmonies. The pianist navigated her band through a mysterious, soulful musical landscape. With a mature sound, a special esthetic and bewitching virtuosity, the three musicians delivered a highly pertinent, powerful music www.mariekruttli.com
My Saturday started with the "Matchmakings" on the fairground, an event of the Bremen Economic Development WFB. Here musicians, labels, music agents, managers and organizers are brought together in pre-arranged meetings, and cooperations and business connections are established. In four hours I met artists from the USA, Canada, Greece, Serbia and France, music production companies from Germany and Great Britain, as well as festival organizers from Israel, the Netherlands and Poland. After the 20-minute talks, there was always a gong announcing the next meeting at another table. After the intensive four-eyes conversations and interesting encounters, the chronicler of this article needed a longer break from the reflection, said goodbye to the fair and met with Andrew Read, the co-owner/publisher of this magazine, his wife and my wife  in an excellent Italian restaurant on the Weser, the city's local river. It reaches the Hanseatic city of Bremen, 50 miles (31 miles) further north at Bremerhaven into the North Sea. With homemade pasta and best red wine, the jazzahead experiences were retold in small groups.
Bremen is a city of music, that's what it's always been.  The "Town Musicians of Bremen" (German: Die Bremer Stadtmusikanten) is a popular fairy tale retrieved and recorded by the Brothers Grimm. It was first published in Grimms' Fairy Tales in 1819. It tells the story of four ageing domestic animals, who after a lifetime of hard work are neglected and mistreated by their former masters. In the story, a donkey, a dog, a cat, and a rooster (or hen), all past their prime years in life and usefulness on their respective farms, were soon to be discarded or mistreated by their masters. One by one, they leave their homes and set out together. They decide to go to Bremen, known for its freedom, to live without owners and become musicians there ("Something better than death we can find anywhere"). The Free Hanseatic City of Bremen is indeed a German enclave of tolerance of many cultures, even today. Since jazzahead opened its gates to the world in 2006, it continues to exemplify this mentality of openness.  On Saturday evening, once again this openness shone through with the overseas night concerts. Presenting musicians from all over the world, the whole city was involved with countless jazz events as part of the jazzahead! Club Night.
All Clubnight ticket holders were provided free to travel on public transport across Bremen, also rental of bicycles were offered. So thousands of people came together, travelling in the name of jazz, even if they were not unconditional jazz fans. This wonderful event keeps growing in strength and popularity, how anyone can say the Jazz industry is in decline is mistaken, it simply a case of once again as history has shown that from time to time there is an evolutionary spurt as younger newer generations interrupt who's their legends of Jazz, and who will be given those accolades over a coming couple of generations.
The next jazzahead will take place from April 23 to April 26, 2020. The partner country has been announced, It's Canada.
Writer: Jan Fritz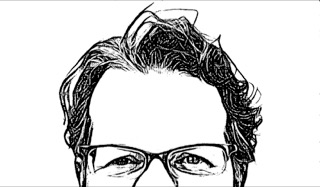 Photo credits: Jan Fritz, Julia Naglestad, Knut Utler, Anthony Maglione, Jorg Sarbach – and (c) info: all rights go to original recording artist/owner/photographer(s).
Last modified: May 29, 2019