Editors note: I receive many submissions and something has to catch my attention, such as the Black Envelope that contained Claudia's debut album. Black? well, I opened it and the CD went straight onto my system. Within 10 seconds of listening to the lead single 'All Through You' – Claudia had invited me into her musical universe – Nigel J.
This is Claudia Campagnol's debut album titled 'I'm Strong' (album release April 23, 2019) and she has world-class musicians supporting her – Jimmy Haslip, Vinnie Colaiuta, Gerard Presencer and Eliel Lazo guest stars on selected tracks. Claudia has already worked with International names – Stevie Wonder, John Blackwell, and Nils Landgren. Did I mention – All songs have been written (except Smile by Charlie Chaplin), arranged, recorded, and produced by Claudia Campagnol.
Two of Claudia's single tracks included on this debut album: All Through You and Conquer The World have already been selected by Apple Music's editors for their 'Best of The Week' playlist covering all genres, as I mentioned earlier, I can hear why!
This debut album if you need a section to label it, is 'Soul Jazz' because this album like so many others recently is transcending the pigeon hole requirements of the immutable old guard.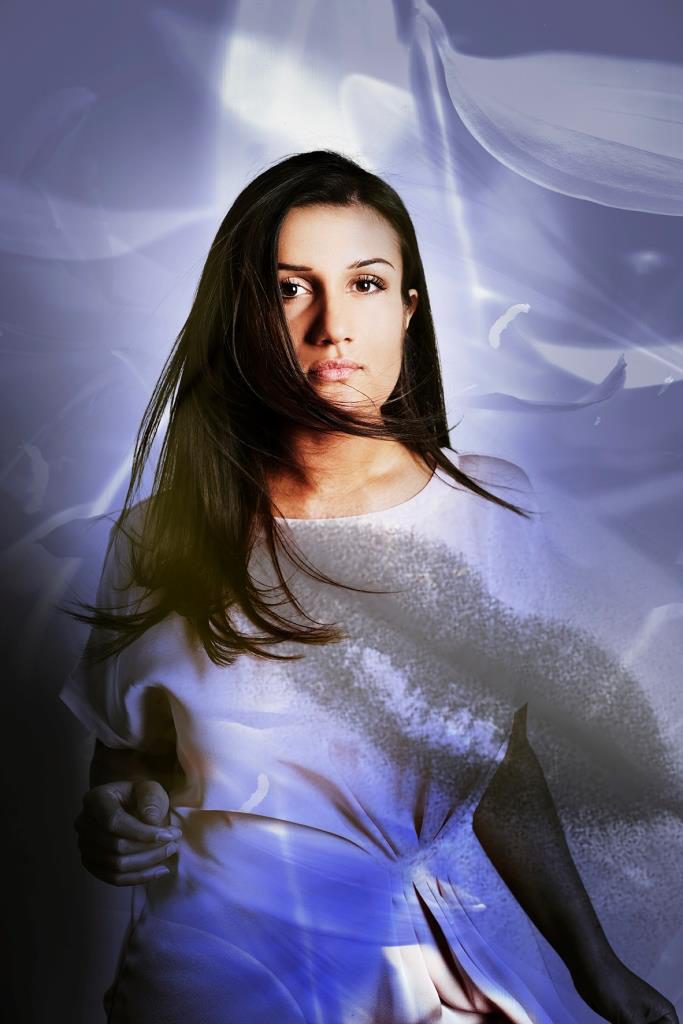 Claudia playfully expresses musical genres that have meant something to her, yet the rooting foundation is what we know as Jazz. She has a full power range that has control and what I like best is whether Claudia has the volume high or low you can feel the emotions as she expresses her meaningful lyrics. Dipping into what she feels is the most appropriate sub-genre to fully share her well-crafted stories. This is further enhanced by her naturally exquisite piano playing – I get the feeling Claudia is mature beyond her years, sometimes its just part of your DNA.
For a Debut Album featuring nine self compositions and a stirring rendition of Charlie Chaplin's poignant evergreen classic 'Smile'
it's a 'Tour De Force' and how Claudia will up her game from this point forward will be exciting to further discover!
Artist page: Claudia Campagnol
5-Stars 

Look out for my podcast chat with Claudia on JazzTalk.News in May – I play some of her tracks and Claudia explains the motivation for her lyrics, music, and her future plans.
Personal:
Claudia Campagnol – Lead Vocals/Backing Vocals/Keys/Bass (except #5)
Niclas Campagnol – Drums (except #5)
Jimmy Haslip – Bass (#5)
Vinnie Colaiuta – Drums (#5)
Gerard Presencer – Flugelhorn (#3+4)
Eliel Lazo (#7)
Gabor Bolla – Saxophone (#3)
Zacharias Celinder – Guitar (#3)
Carl Morner Ringstrom – Guitar (#8)
Executive Producer: Peter Sundberg
Mix: Lars H. Nissen (LN Sound)
Mastering: Erik Zobler (Studio Zed)
Label: Giant Sheep Music –  pre-purchase/purchase page for this debut album:  I'm Strong
Cat. No: GSM0432
YT Channel: Claudia Campagnol 
Photo credits: Sofie Barfoed – and Graphic Design: Susanne Benz
To hear two of the single tracks: Spotify
Last modified: May 10, 2019