For British jazz fans, pianist/ vocalist Wendy Kirkland is no stranger. Since the release of her "Piano Diva's" album in late in 2017, Wendy has been busy maintaining a heavy tour schedule throughout the UK. The success of the 2018 tour has lead to the addition of extra dates, and you will see Wendy and her band once again hit the road from March to July 2019
As mentioned above the Piano Divas project is largely a homage to the female artists that played a role in influencing Wendy's development as an artist however the album is not just an album of covers. "It was important to take the material and make it my own but also to incorporate elements of the artist's style that we were honouring," Wendy said. She went on to say "It's more of a celebration of these incredible women who don't often seem to get enough recognition,".
During the 2018 leg of the tour, Wendy and the band not only performed music from the Piano Diva's album but used the opportunity to "road test" material planned for the new album that will be recorded in June of this year. In a recent Podcast interview on JazzTalk News, Wendy spoke about the new album. "While the Piano Diva's album focused mainly on Piano/ Vocal repertoire the new album will have more instrumental material and include some original material that we have written over the last months." She went on to say that stylistically the album will be in a similar vein "We don't want people to listen and say this is nothing like the last album."
Adding some more instrumental material to the next album is a logical step for Wendy. When we first reported on Wendy's 2018 tour I asked Wendy if she considered herself a pianist that sings or a singer that plays the piano. Her reply was clear "most definitely a pianist that sings." Wendy started her musical journey studying classical piano, her introduction to jazz came when her father, also a pianist, handed her a book of Dave Brubeck transcriptions. It was later on that Wendy started to sing. She recalls playing a gig with a guitarist who asked her if she wanted to sing some tunes as well. Wendy agreed and with the audience reacting well she became inspired to further pursue this side of her artistry.
Wendy's new album is currently being crowdfunded and with close to 50% of the funding goal already reached things are looking positive however as with all crowdfunding projects you just can't sit back and hope for the best. This I doubt will be a problem for Wendy, as a consummate professional she understands the workings of the industry in this current day and age "I'm not only the artist, I'm also the booking Agent, Tour Manager, publicist and all other things that are needed. The main thing is to reach out and ask those who know what they're doing."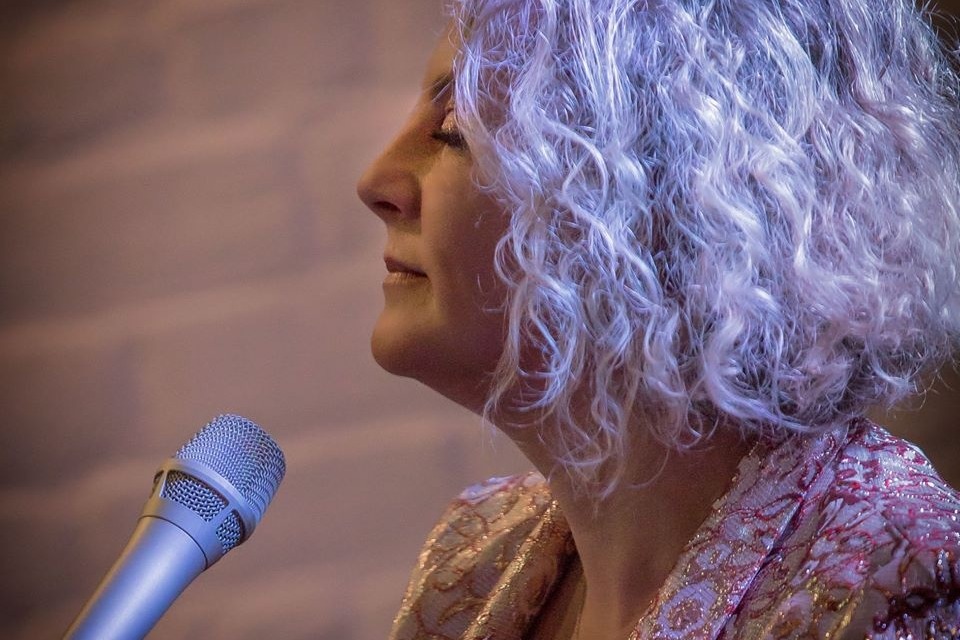 With this in mind, we can only assume that Wendy's success will continue and look forward to hearing the new album in the second half of this year. If you wish to support Wendy by backing her new album you can do this at her Go Fund Me page here.
For those UK backers of the album Wendy and the band will present an exclusive concert on May 21st at the St John's Parish Centre, Walton Back Lane in Chesterfield. The concert begins at 6:30 and ends around 8:30 pm and will be FREE ENTRY to all supporters.
Also if you want to catch Wendy live she will be at the following venues in the coming months.
15th March Cinnamon Club, Altrincham
18th March Ashburton Jazz, Devon
19th March St Ives Jazz, Cornwall
2nd April Stables, Milton Keynes
4th April Karamel, Wood Green, London
27th April, Derby Cathedral
19th May, Huddersfield Jazz
31st May St John's Parish Centre, Chesterfield (Exclusive crowdfunding patron preview only)
21st July, Jazzmatazz Coventry
28th July, Fairfield Halls, Croydon
17th August, Pershore Jazz Festival (Noon)
More information on Wendy Kirkland can be found at her Website.
Last modified: April 25, 2020