Born in 1961 in Luxembourg based photographer Guy Fonck has amassed a large portfolio of black and white photography of jazz musicians shot mostly in a live concert environment. Guy's work has featured at many exhibitions throughout Europe including the International Photo Exhibition of Contemporary Music in Burghausen, Germany where his work was displayed regularly in the 1980's and early 1990's. Recently I had the pleasure of speaking to Guy about his work.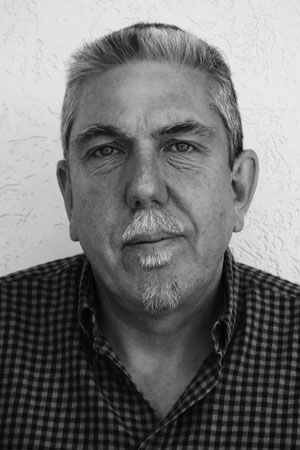 Guy was "Born into photography". His father was a passionate photographer and Guy recalls spending hours as a young boy with his father in the Dark Room. He received his first camera at the tender age of seven, an "Agfa Click", and from this moment on he was hooked. In his early teens, Guy developed a love of jazz and blues music "My parents had a large collection of jazz albums but in Luxembourg in the 60's access to live jazz music was limited." His main exposure to live jazz at that time came through a family friend, Raymond Clement. Clement was himself a renowned jazz photographer and broadcaster on RTL in the 1970's. Guy recalls, "Raymond would travel to clubs and festivals to take photos and as he was a friend of the family my parents would let me go with him. This is where my love of jazz came from, I learned a great deal from him."
By the late 1970's Guy joined the jazzclubluxembourg and had started to develop his portfolio, he recalls "I started taking black and white photos at jazz concerts and festivals, using an Asahi Pentax K2 camera with Asahi Pentax lenses and most often Kodak Tri-X films." It was in 1979 that his work was first included at the "Internationaler Fotosalon Zeitgenössischer Musik Burghausen" in Germany. Guys work would become a mainstay at this exhibition with his photos being displayed regularly throughout the 1980's and the first half of the 1990's. Guys work also forms part of a permanent exhibition of jazz photos at the Malakoff Jazz Café in Luxembourg and in 1987 his selection of photos became part of a collective exhibition "Carte blanche aux photographes luxembourgeois".
Guy's activities in the jazz world are not only limited to photography, by the late 1980's he had become more involved with the organization of concerts and festivals in Luxembourg as well as presenting a jazz program on Luxembourg's public radio. "After 1986, I got more and more involved at the jazzclubluxembourg, organizing jazz concerts and festivals, such as the annual Jazz Rallye Luxembourg and many of the jazz-related activities in 1995 when Luxembourg was the Cultural Capital of Europe. I was so busy, I stopped with photography for almost ten years." After this period Guy once again picked up the camera, albeit sporadically, "I continued to focus on black and white jazz photography, while I was programming the concerts for jazzclubluxembourg, before its activities stopped in 2007". However it was the purchase of a digital camera in 2003 that once again lit the flame of photography for good.
I asked Guy to tell us from a photographer's point of view what makes a great shot. "It's all about the moment, you want to capture that moment when the subject is truly at one with their craft." He went on to say "one of the challenges with analogue photography is light and seeing I concentrate on capturing live concert performances this was often a problem. Often you have the moment but the light at that point is no good. With digital this is no longer an issue and I you have more freedom to get what you need. I'm always striving for that one shot that's both technically correct and captures the moment."
We went on to speak about influences and Guy rightly cites Raymond Clement and his work as an early influence along with the work of Francis Wolff. Guy stated he was the master in capturing the moment. "I think this is why his photos have such an Iconic status." Guys work is almost exclusively in black and white and I was interested to hear his reason for this. "It's purely artistic, I think the ambience of Black and White suits jazz."
For more information on Guy Fonck you can visit his website www.focusonjazz.lu. Guys book also titled "Focus On Jazz" is available on Blurb.com.
All photos © Guy Fonck – All Rights Reserved.

Editors Note: This article with Guy Fonck is also published in the Spring edition of the Jazz In Europe Magazine. You can either view the magazine online or order your hard copy at the link below.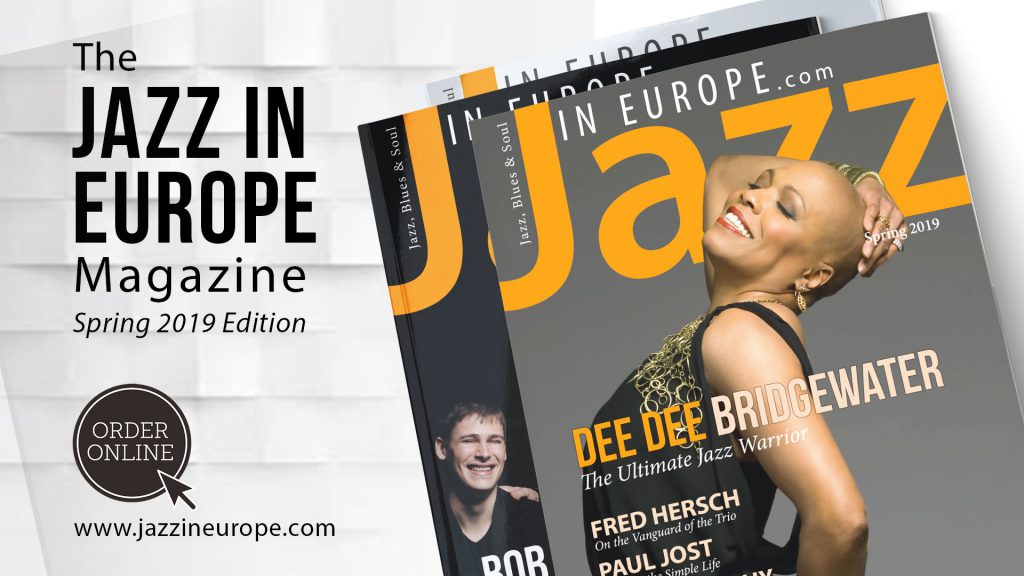 Last modified: April 25, 2020