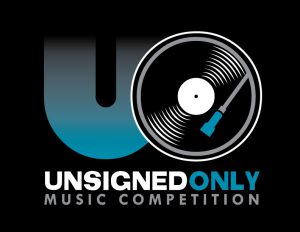 February 26, 2019 – Unsigned Only Music Competition is pleased to announce the addition of Jazz to its line-up of eligible categories. Unsigned Only Music Competition is designed for all independent artists (including solo artists, groups, and vocalists) who are unsigned to a major label record deal. Unsigned Only goal is to give artists exposure, recognition, and validation for their artistry and is the premier music competition in the world for indie and unsigned artists.
"We are very pleased that Jazz artists will now be able to enter the competition and have their music heard by such an esteemed panel of judges," said Candace Avery and Jim Morgan, Co-Founders of Unsigned Only. "We are happy to be an advocate for this vital form of music and are dedicated to providing Jazz artists the opportunity to showcase their music on a global platform."
Unsigned Only awards more than $150,000 in cash and prizes split among 38 winners, including a $20,000 cash prize to the overall Grand Prize winner. The Grand Prize winner is also awarded one-on-one mentoring by an elite group of record company executives. This is a unique opportunity for an artist to directly network with the highest level of record company professionals and get guidance, advice, and feedback. First Place and Second Place winners will also be selected in each category and awarded prizes.
Since its inception in 2002, Unsigned Only has become an important source for discovering new talent, with five Grand Prize winners having been signed to record deals. Additionally, winners have seen major benefits including securing licensing and publishing deals, getting better gigs, increasing their media coverage, and expanding their fan base.
Jazz judges include: Boney James, Lionel Loueke, and Fred Hersch 
Categories include: AAA (Adult Album Alternative), AC (Adult Contemporary), Americana, Blues, Christian, Country, EDM, Folk/Singer-Songwriter, Instrumental, Jazz, Latin, Pop/Top 40, R&B/Hip-Hop, Rock, Screen Shot (songs suitable for placement in film/TV/advertising/gaming); Teen (artists 18 years old or younger), Vocal Performance, and World Music.
Entry information is available at https://www.unsignedonly.com
Unsigned Only is sponsored by Berklee College of Music; Eventric; Hybrid Studios; Lurssen Mastering; Merch Cat; Musicians Institute; Musician Wellness; Pro Tour Nutrition; Radio Airplay; Shubb Capos; Symphonic Distribution; The Music Business Registry; and Vocal Eze
Feature image: Dave Topkin
Last modified: March 1, 2019