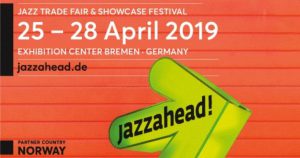 Plenty of new names, unexpected instrumental combinations, an increased presence of female artists, interesting multinational projects … these are just some of the main trends that emerge from the announcement of the juries' selection of showcase bands to perform at jazzahead! 2019, organised by Messe Bremen, from Thursday 25 April to Sunday 28 April 2019.
Four international juries participated in the selection process. These industry specialists collectively considered audio and video material from a total of 764 entrants. In the course of jazzahead!'s multi-stage process, they whittled the number down to the 40 projects that will be on show to the specialist industry audience and to music fans in Bremen next April. The programme for the four series of short concerts – which will happen in Hall 7 of Messe Bremen, and also at the Schlachthof Cultural Centre which adjoins the Messe site.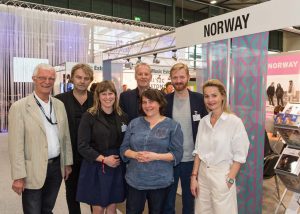 Among the 26 jurors were jazzahead!'s two artistic directors, trumpeter Ulrich Beckerhoff and concert producer Peter Schulze. Among the eight bands at the Norwegian Night on the opening Thursday, Beckerhoff singles out the internationally known saxophonist Karl Seglem, Frode Haltli's ten-piece ensemble Avant Folk, and the singer Kristin Asbjørnson as being of particular interest. "They offer a typical Norwegian mixture of local folk music influences and jazz, and have really connected with audiences worldwide, while Asbjørnson's sound is also reminiscent of West African music," says Beckerhoff. "In general, the music scene from 2019 partner country Norway stands out because of its almost limitless mix of different genres and the richness of the exploration of new sounds. It is one of the most interesting music scenes in the world."
At the European Jazz Meeting last Friday, 16 bands were showcased. Perhaps surprisingly many of the bands which prevailed in the selection were from smaller countries such as Portugal, Iceland and Belgium. France, on the other hand, is represented by several multinational projects. These include the French-Syrian-Brazilian trio around Naïssam Jalal. For Ulrich Beckerhoff, "she is an artist whose beguiling voice and improvisations on various flutes with a wonderfully varied range of timbres carry us off into distant worlds." Beckerhoff also draws our attention to the Makiko Hirayabashi Trio. Together with world-famous percussionist/drummer Marylin Mazur and bassist Klaus Hovman, "the Copenhagen-based Japanese pianist has a very personal, dynamic and truly poetic way of expressing herself."

As regards the annual German Jazz Expo, Peter Schulze takes delight in drawing attention to bands such as Janning Trumann 6, Der Weise Panda and the Olga Amelchenko Quartet – "these lively young musicians and projects are anything but cerebral," says Schulze. Botticelli Baby, for example, is "a real party band", capable of being entertaining with a lot of wit, sass and punk attitude. During the eight showcases starting on Saturday noon there will also be bands from the more intimate end of the spectrum such as the duo Tander/Brinkmann, who work with voice, cello and effects.
The Overseas Night on Saturday evening will present eight bands from six non-European countries. Various formations are led by women, Schulze underlines, mentioning to the Malaysia-born bass player Linda May Han Oh and the Canadian saxophonist Jane Bunnett, who has a band with five women from Cuba. "We also travel the roads of world music, for example with the Abozekrys trio," says Schulze. This trio, which creates its modern sound world from traditional instruments such as the oud and the saz, will be the first Egyptian group to be heard at jazzahead!.
Links to music videos and recordings of all of the bands will be available on the www.jazzahead.de website from the beginning of February. Registered participants have unrestricted access to the showcase concerts free of charge. Visitor tickets are available for the showcases, and also for other events which form part of the partner country festival with highlights from across the Norwegian cultural scene which runs alongside jazzahead!.
Tickets can be obtained either at www.jazzahead.de or from Nordwest Ticket, (https://shops.ticketmasterpartners.com/jazzahead/?lang=en_EN)
Further information: www.jazzahead.de/en/
Photo credits include: Jan Rathke, Kristin Asbjørnsen, Karolina Zapolska, Raquel Lemos, Nicole Kempa, Shervin Lainez – and (c) info: all rights go to original recording artist/owner/photographer(s).
Last modified: January 14, 2019