In 2014, Chick Corea released "Trilogy" a triple-CD set recorded live around the world with Chick's spectacularly virtuoso trio featuring bassist Christian McBride and drummer Brian Blade. The album featured reinventions of classic Corea compositions and previously unrecorded originals to an array of jazz standards even freshly re-imagined Scriabin. In December last year, Corea released the follow up for this trio titled aptly "Trilogy 2". Compiled from live concert recordings performed between 2010 and 2016 this second release sticks to the formula of the 2014 release and features performances of his 1968 classic Now He Sings, Now He Sobs and his Latin/Fusion hit "500 Miles High".
Since embarking on a solo career in 1966, Chick has been at the forefront of jazz, both as a renowned pianist forging new ground with his acoustic jazz bands and as an innovative electric keyboardist with Return to Forever and the Chick Corea Elektric Band. When speaking about the Trilogy Trio Chick stated about his fellow trio members "about his trio partners, "Both are master musicians and together we have an easy rapport. There is a lot of giving and taking in our music. It's always a lot of fun."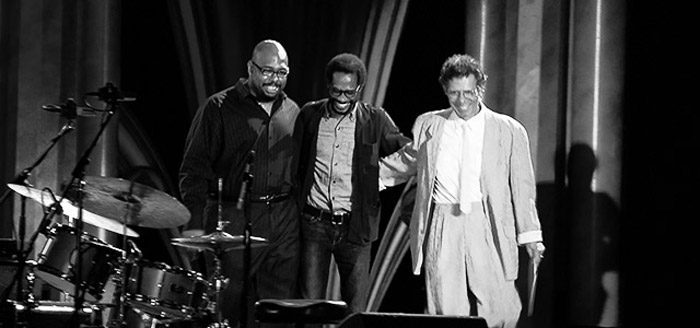 Since the release of Trilogy 2, the trio has been performing selected concerts. This coming March the Trio will perform two special concerts in the Netherlands. The concerts will be in Amsterdam on the 18th at the world famous Royal Concertgebouw and Utrecht on the 19th at the Tivoli.
Following these two exclusive European dates, the trio will return to the USA to play the Exit Zero Jazz Festival and a concert at the New Jersey Performing Arts Center before heading to Japan for a residency at the Blue Note in Tokyo.
Tickets for the two concerts in the Netherlands are available at the links below.
18 March 2019 – Concertgebouw Amsterdam – Tickets
19 March 2018 – Tivoli Vredenburg Utrecht – Tickets
Both concerts start at 8:15 pm – More information on the Trios concert dates can be found on the Chick Corea Website.
Featured Image by Govert Driessen
Last modified: January 23, 2019