The European Hi-Res music streaming and downloading service Qobuz announced today its high-end system will be available in the United States beginning in mid-2018. Qobuz is the highest resolution music streaming service in the world, providing users with the most in-depth and interactive music experience possible. It offers an extensive music catalog of 40-million tracks and is the only service to offer over one-million high-resolution tracks.
"We are absolutely thrilled with the idea of offering American music lovers our extraordinary online music service," stated Denis Thébaud, Qobuz president. "Our team is made up of dedicated, knowledgeable discographers, who, day after day, sift through our catalogue, to bring the past to life and to discover new great talent. They help our users unearth discoveries in all musical genres. Qobuz is a specialist in all genres. We look forward to bringing our service to the American audiophile."
The company will focus on music that might appeal to an audiophile, including hard-to-find jazz and classical cuts that aren't available on rival services. Qobuz also promises extensive metadata, as well as content such as complete digital booklets and exclusive playlists, which will be served through Qobuz's app on every platform.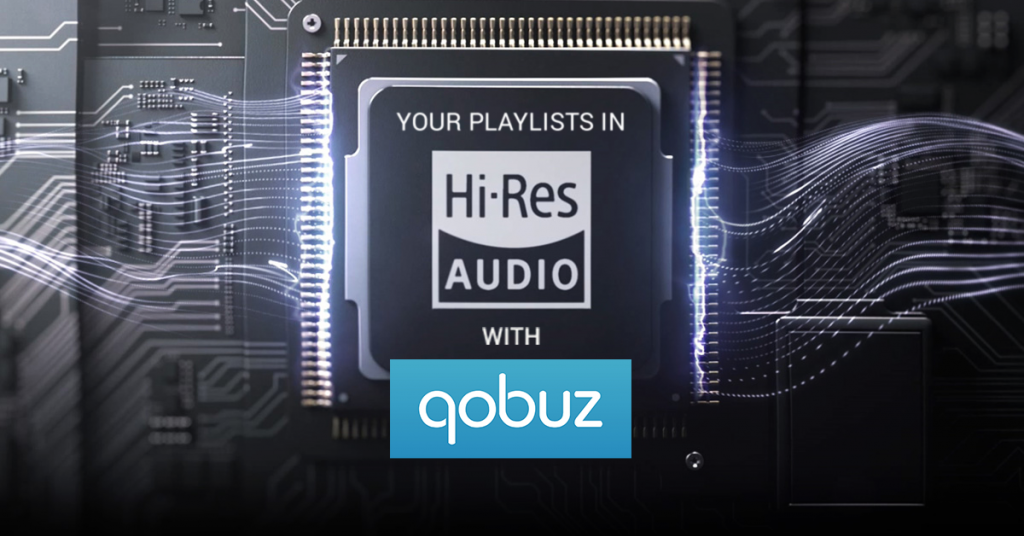 In addition Qobuz produces its own editorial content, including hundreds of thousands of album reviews, introductory articles to the artist's discographies, biographical portraits, and exclusive photographs, art, and videos. This independent and original editorial line encourages the musical curiosity of its users and creates a recommendation system that is completely unique from others.
Qobuz prices are a little higher than their rivals. For full Hi-Res streaming, users can expect to pay $299.99 per year, but that includes discounts of up to 60% for music downloaded via the Qobuz Hi-Res (up to 24-bit / 192 khz) download store.
Other price tiers include the studio subscription, which offers unlimited Hi-Res (24-bit /up to 192 khz) for $24.99/month or $249.99 annually or the Hi-Fi subscription, which will set you back $19.99 for streaming 16-bit CD quality audio. Finally, they offer a 'Premium' price point with unlimited streaming of 320 kbps music.
The platform will be available on all Mac/iOS/Android/Windows operating systems.
For more information or to subscribe go to the Qobuz website. You can also visit the Qobuz "Magazine" website here.
Last modified: November 30, 2018