Anything that Aaron Parks is involved in is gonna be good!
JazzIneurope.com once again brings you a live streaming concert entirely FREE, directly from Moods Jazz Club in Zurich, Switzerland on Thursday 15th November 2018 –  8:30pm (Zurich Local Time)
Aaron Parks & Little Big
Line up: Aaron Parks p/fender-rhodes, Greg Tuohey g, Anders Christensen b, Tommy Crane dr.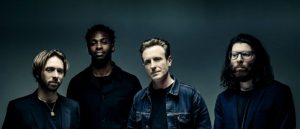 In 2008 Aaron Parks recorded his debut album 'Invisible Cinema' on the Blue Note label. The album illuminated Aaron Parks developing musical prowess and the album was highly successful. Parks went onto release a further two albums with the renowned European label ECM. One solo and one as a trio with drummer Billy Hart and bassist Ben Street. Aaron Parks now brings us his latest offering, titled 'Little Big' ( with his band being the namesake). The album is now out on CD and as a Double LP for your vinyl aficionado on Ropeadope.
Aaron Parks is a jazz bard of his generation, with quantifiable musical foresight – JazzInEurope
Recently Jazz In Europe announced a collaboration with Moods Digital where selected concerts from the venue will be streamed live on the Jazz In Europe website and this concert will be the "second cab off the rank".
In September 2017 Moods launched the Moods. digital platform. The facility features 10 full HD mobile cameras plus state-of-the-art broadcast studio allowing Moods the ability to stream concerts across the net a full HD Broadcast quality.
Music fans from all over the world can watch the live broadcast concerts either "live" or "on demand", through a subscription system. Subscribers choose when and where to watch Moods concerts on their mobile, computer, Roku, or Smart TV devices. Moods concept is to document the music created at Moods and create an additional revenue stream for the artists. "We hope with this project that the music on this platform will be studied and enjoyed by people of open minds all over the world," said Claudio Cappellari, Co-Director of Moods Jazz Club.
Jazz In Europe is proud to partner with Moods. We firmly believe in the concept and are proud to make this concert available to our readers.
Watch out for more coming details over the next week!
Concert details are:
Artist: AARON PARKS & LITTLE BIG
Date: Thursday 15th November 2018
Time: 8:30 pm (Zurich Local Time)
Venue: Moods Jazz Club
Address: Schiffbauplatz, CH-8005 Zürich
Telephone: +41 (0)44 276 80 00
Artist website: Aaron Parks
Photo credit: Feature image – Bill Douthart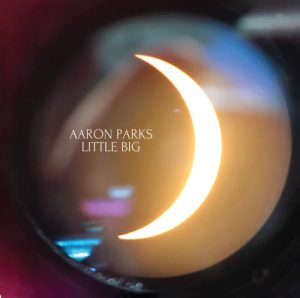 Aaron Parks Little Big, the new Ropeadope album from the acclaimed pianist, keyboardist and composer.
Little Big marks the recorded debut of the intuitive working group that gives the album its title (and which takes its name from a fantastical novel by John Crowley—a favourite book of Parks and, the pianist notes, Wayne Shorter). Parks handled the production duties, with engineering by Daniel Schlett (whose credits include The War on Drugs and Ghostface Killah). The album was mixed by both Schlett and Grizzly Bear bassist/producer Chris Taylor, the latter of whom Parks met in a Seattle big band at the age of 10. "We put a lot of time and care into the way this record sounds, and the result"—simultaneously crystalline and warm, postmodern and natural—"makes me really happy," Parks adds.
"What we're aiming to do is blend genres and ideas in an open and fluid way, so that structure and freedom work together to serve the larger concept of the song. It's a way of working together that feels representative of the kind of world I could imagine many of us might want to live in."
Out now on Ropeadope
Last modified: November 8, 2018