Jazz In Europe Magazine
Winter 2018
Jazz In Europe magazine is a full-colour glossy publication. Produced quarterly the magazine features interviews with European and international jazz musicians as well as interesting articles related to the world of jazz.
The Jazz In Europe Magazine is dedicated to the European Jazz scene and beyond. While our focus is on Europe our reach is world wide and this is represented by our large global readership. With the overwhelming positive response of our first edition where more excited than ever to present our follow-up Winter 2018 edition.
View The Magazine On Issuu
Featured in the Winter 2018 edition are Interviews with Bob James, Bobby Sanabria, Laurent de Wilde, Keyon Harrold and Eric Bibb. Andrew Read spoke with Maria Schneider and Frank Vaganée about the 25th anniversary of the Brussels Jazz Orchestra.
Fiona Ross spent a day in Paris with Maxine Gordon speaking about her long awaited biography of Dexter Gordon, and many more interesting topics – a truly informative read.
Nigel J. Farmer has a feature on Zurich's iconic jazz club "Moods". In the article, Nigel speaks to Moods Co-Director Claudio Cappellari about the future of live concert streaming.
Product Description:
The magazine is perfect bound (glued) and printed on 115 grams matte paper with the cover on 250 gram gloss laminated paperboard. The magazine is ordered online and printed-on-demand at a printer near you.
To make sure your new quality Jazz In Europe Magazine arrives to you quickly and safely, we've partnered with Peecho the print-on-demand specialists. Peecho's handpicked global network of quality printer's best ensures your order is of the highest quality print and the lowest shipping and handling costs. Delivered safely at your door. All backed by an excellent online customer service team who quickly answer your question, should you have any, no matter your location.
You might wonder what is Print-on-Demand? It delivers a modern 21st Century Environmental Tree Saving, Carbon Footprint Reducing Solution. Get More Oxygen, Relax, Enjoy, and Breathe More Jazz, order…NOW!
Order Your Print Copy Here.


Previous Issue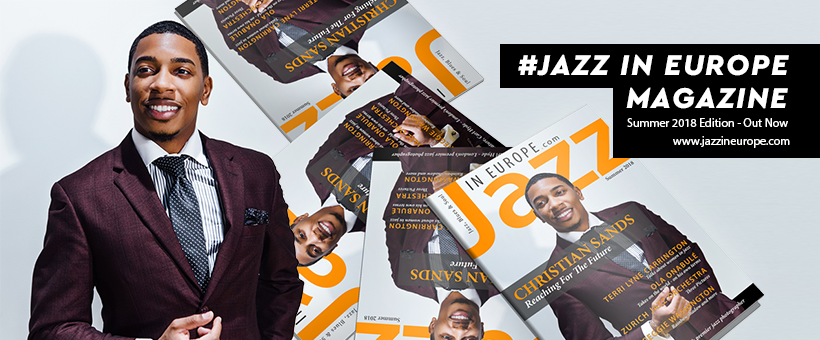 Last modified: November 6, 2018