Frits Landesbergen has been a prominent part of the Dutch jazz scene since the early 1980's. As a drummer and vibraphonist, Frits has notched up a long and distinguished list of achievements as a bandleader, sideman, educator and entrepreneur. This month together with trumpeter Nanouck Brassers, Frits launched a new label under the name ESP Records. Last week saw their début release "Magic 3" from Italian Pianist/Vocalist Francesca Tandoi hit the market and with this in mind, I thought it high time to spend some time with Frits to talk about this in more detail.
In the mid-1980's Frits came to prominence in the Netherlands jazz scene after being asked to join the Pim Jacobs band for a program he presented on Dutch public television called "Jazz met Jacobs". At the time Pim Jacobs was one of the Netherlands most popular jazz musicians and a well-loved TV personality. Frits recalls "One day I received a call asking if I would be available to join Pim Jacobs band for the show. This was a huge deal for me, I was new on the scene and to be asked to do this was a great honour. The funny thing was the next day I received another call saying that It's not certain as yet as there is another young vibraphonist being considered. As it turned out, the other vibraphone player was me, apparently, I was recommended by two people for the gig." Suffice to say Frits "got the gig" and the rest is history.
This was the start of a musical relationship that would last some 10 years until the death of Jacobs in 1996. In 1985 Frits graduated from the conservatory in Amsterdam and shortly thereafter at age 25 was awarded the Wessel Ilcken Prijs that later would become known as the VPRO/Boy Edgar Prijs, one of the most prestigious awards in the Netherlands cultural world. Just over a year later he also garnered the Pall Mall Swing Award and in 1988 the AVRO-cultuurprijs De Belofte.
Frits's career gained momentum and he quickly became one of the busiest players on the Dutch scene. To date, he has recorded 9 albums as a leader and appeared on more than 90 CDs as a sideman. As one of the Netherlands most highly respected jazz musicians Frit's has toured with artists such as Madeline Bell, Georgie Fame, Milt Jackson, Toots Thielemans, Eddie Daniels, Mark Murphy, Scott Hamilton, Joe Pass and Buddy de Franco to name just a few. In addition, Frits spent close on 14 years as a permanent member of the Monty Alexander Trio, appearing on multiple recordings and performing worldwide at most of the jazz worlds largest festivals and venues.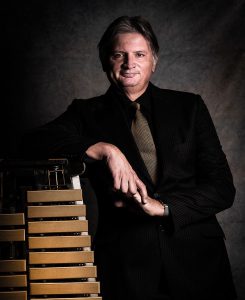 From the early days of his career, Frits understood that being successful in the music industry is more than just being able to play well. "It's not enough to just sit back and wait for the phone to call if you want to make in this business you have to make it happen." I agreed and went on to ask Frits, who taught for many years at the Conservatory in the Hague if he believed the institutions are doing enough to prepare their graduates for a career in the industry. He replied with an emphatic "No, that's one of the reasons I stopped teaching. The conservatories are way behind on this. There far too idealistic and removed from the realities of today's industry". He went on to say that he was lucky to have worked with Pim Jacobs who became in a way a mentor for Frits. "Pim taught me so much about the industry and how it works. He was not only a great player he was a complete musician and that involves more than just being able to play.'
In 1998, together with Jeroen De Rijk he established the Amsterdam based Baileo Music Productions label releasing over 80 CDs and DVD productions. In 2014 Frits decided to leave Baileo due to time constraints and declining CD sales leaving Jeroen to take the company in a new direction. Four years on, recognizing the need for a platform, Frits together with trumpeter Nanouck Brassers have now established the ESP Label. The two go back a long way having met in 1982 as part of the Metropol Orchestra's young talent workshop. For years the two followed their own path in the industry and in 2015 once again came together to form the North Sea Big Band. "It was around this time that we started discussing starting the label, in the end, we just decided to go for it" said Frits.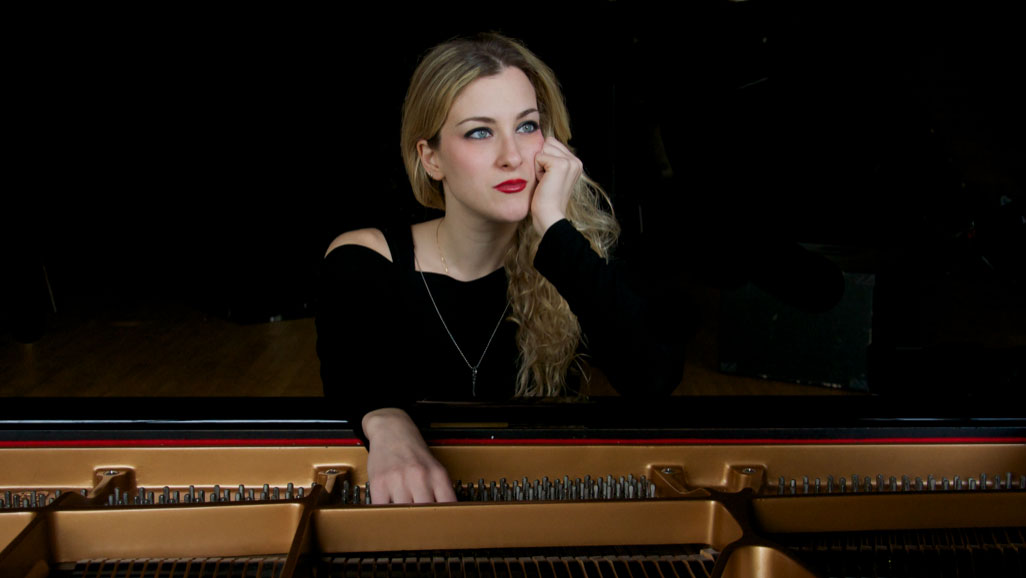 As mentioned above the first release on the label is a trio album from the Italian pianist/vocalist Francesca Tandoi. Frits first met Francesca while teaching at the Conservatory in the Hague. "Francesca was accompanying a student in his end of year exam and I was part of the jury. I was taken by her natural way of playing and recognized immediately that she had an amazing talent. After the exam, I spoke with her and we ended up working together." he said. The two went on to produce a number of CD's for the Japanese "Atelier Sawano" label and while successful in Japan according to Frits the reach into Europe was limited. "With the new album we wanted to have a greater reach in Europe so we decided Francesca's new album would be the perfect choice for the first release on the new label" he explained.
Titled 'Magic 3' the album was recorded live at the Walhalla Theatre in Rotterdam and is now available. Frits went on to say that "Francesca is not only an exciting pianist but also a highly accomplished vocalist that is fully aware of the tradition. I found it fascinating that Francesca had studied vocalists that most musicians of her age have not even heard of let alone studied."
One of the most interesting releases set for release later this month is a recording by the West Coast Big Band in the Hague that revisits the music of Terry Gibbs & the Dreamband from the late 50's and early 60's. When Terry Gibbs moved to California in 1958 he formed a new band with the "Crème de la Crème" of the Hollywood session scene. This band would go on to become the legendary Dream Band releasing 4 albums between 1959 and 1961. Frits said "The music on these records was unique and is rarely heard these days. As a vibraphone player, this music was very important to me in my early career. It's been my dream to revisit this music and when the opportunity arose to record this with the West Coast Big Band I jumped at it".
The third release on the label is a project close to his heart. This release will be Frits's 12th CD as a leader and will feature a Sextet including Nanouck Brassers, Trumpet; Max Ionata, Tenor Saxophone; Francesca Tandoi, Piano; Matheus Nicolaiewsky, Bass and Willem Somers on drums. "This year marks 30 years that I've been in this industry and I wanted to celebrate this with a special recording. The album was also recorded live and features 8 original new tunes and one standard."
Other releases planned for 2019 include a trio recording with legendary Dutch pianist Rob Van Kreeveld and an album from the North Sea Big Band recorded in 2015 featuring arrangements from Bill Hollman, Maynard Ferguson along with a number of original arrangements from Frits himself.
While these initial releases on ESP records are projects close to Frits, the label will also be scouting projects from other European artists. I asked Frits about the artistic vision for the label. He answered "The style of music we aim to release will be quite broad, it's more about quality than genre however it will be jazz-based. These days you need to be flexible so I would expect that in the future you will see releases ranging from Mainstream to Fusion and I mean this in the broadest sense of the word."
It's no mean feat these days to launch a new label, it takes determination, knowledge, experience and above all a vision. If these are the key success factors, with Frits Landesbergen and Nanouck Brassers ESP Records is set for a long and successful future.
More Information can be found here.
Photo Credit: Ronald Speijer
Last modified: April 25, 2020