Recently Konstantin Reinfeld and Christoph Spangenberg released a Duo Album under the name REINBERG paying homage to the late, great Toots Thielemans. The album titled "Old Friend" was released on Mons Records in July and has garnered strong reviews. In addition to original compositions by each of the artists ("Fresh Start In Between" and "Where To Go"), the album focuses on the repertoire of the Belgian harmonica legend, who was still touring the world right up until his passing aged ninety-four.
Three of Toots's compositions set out the reference points for this production. One of Thielemans works that is best known outside the world of jazz is the tune to "Sesame Street" that is to this day still used as the theme for famous children's series. The other two reference tunes are "Bluesette", known throughout the world as a jazz standard and evergreen and of course "Old Friend", which Thielemans first released in 1975 on the eponymous album (Polydor).
I recently had the opportunity to speak to Konstantin Reinfeld to speak about the album, his background and much more.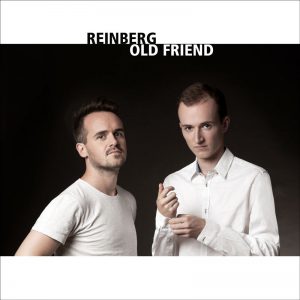 After some small talk, we got straight into speaking about the album. Konstantin and Christoph Spangenberg have worked together now for some time and in fact, Christoph appeared on Reinfeld's 2015 release "Algiedi" (also on Mons Records). This album saw Konstantin in a band setting and a repertoire that is more fusion orientated. I asked Konstantin about how the new album came to be and what prompted the choice to record in a duo setting. "Well, this goes back to the very early beginnings of when we first started working together back in Hamburg in 2012. We had done a lot of writing together and we developed quite a deep musical connection and while we recorded the first two albums as a band in between concerts there were also quite a few times where we performed as a duo and this worked out very well. This formed the basis for the idea to record the album as a duo." said Reinfeld.
The current album is a departure from the recordings with the full band in fact according to Konstantin the two really don't have much in common at all except for the two players. It was clear that recording a standard orientated album paying tribute to Toot's is something that Reinberg has wanted to do for some time. When the opportunity arose the two started to discuss whether or not to do it in a band setting or as a duo. "The decision came quite spontaneously, I travelled to Berlin where Christoph is now living and we just started to go through the repertoire. The decision to record as a duo came quickly and the next week we were in the studio recording. It was a very fast process this time."
Reinfeld, who is to a large degree a self-taught musician has always admired the work of Toots and lists him as one of his main sources of inspiration and a master of melody. With Toots a master of the chromatic harmonica and Reinfeld mainly focused on the diatonic harmonica I was interested to find out what challenges he found when tackling this music on what in reality is a totally different instrument. He said "Yes, I had to make very conscious decisions as to what Harmonica I should use to achieve the sound I want. Of course, there are always challenges when you are recording music that is this well known, do you try to get as close to the original or do you use the music as a point of departure and go your own way. On top of this, you have the fact the even though the music is being played on harmonica the instruments we used compared to Toots are totally different. There were some challenges such as the theme from Sesame Street and it took some work to get this on a diatonic harmonica however largely I think everything worked just fine. the Harmonica is a very expressive instrument."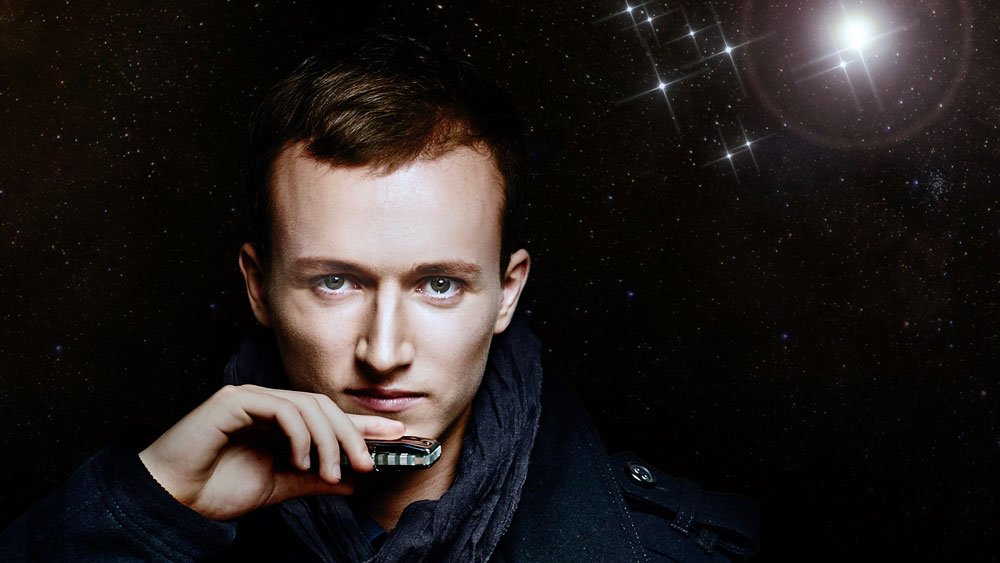 In fact, it's the expressiveness of the instrument that drew Konstantin to the instrument in the first place. He started his musical career studying classical piano as well as clarinet however after seeing a German television "Talent Show" with a young 13-year-old harmonica player he was immediately drawn to the instrument. "It wasn't what he was playing, it was the sound of the instrument and the expressiveness, the soulfulness that spoke to me." From this point on Konstantin decided that this will be his focus. In the early days, he was very interested in Blues and folk music. "It was a very intense and steep learning curve and once I became more advanced on the instrument I started to explore playing more chromatically. I spent a lot of time online and what was a great inspiration was seeing people playing jazz on the instrument. I feel I had no other choice than playing jazz"
At the age of 22, Konstantin is a true member of the millennial generation and this can be seen in the way his career developed largely in the digital realm. Konstantin quickly became a well-respected member of the close-knit online harmonica community. The majority of his musical education took place online via Skype lessons, learnt from the masters via YouTube and launched his career via the same platform. He made an interesting point and that is that for a harmonica player the reality is there's no other way. "The traditional music schools don't offer tuition in harmonica so you have to find it online. There is a huge community of harmonica lovers worldwide, especially in Asia."
In 2010, at the age of 15, he made his live debut during the Frankfurt Music Fair. This performance created quite a storm and led to him being asked by renowned blues harmonica player Steve Baker to take part in the "harmonica masters workshops" in Trossingen later that year. This not only led to him studying jazz via Skype with Howard Levy, the pioneer of chromatic playing on the diatonic harmonica but also an endorsement by legendary Harmonica manufacturer Hohner making him the youngest member of their endorsement program.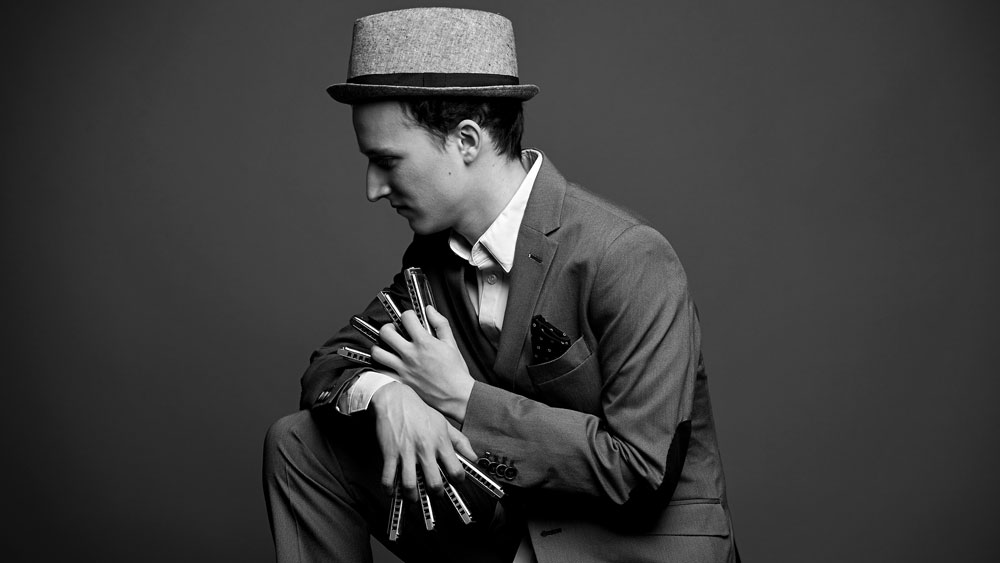 I was interested to know whether Konstantin and Christoph have plans to develop the Duo further of if this album was a one-off. He said, "No it's definitely the intention to continue the Duo although the musical direction will probably change, This was a special album but I think the future direction will be more in line with the original compositions on the album where we can explore more textures by using effects and synthesizers."
Konstantin is very "Bullish" when looking at the music business today and believes there has never been a better time to be a musician. He agrees that the way the business has changed has created challenges but also believes if you take advantage of all that's available it's never been easier to get your music out and reach a huge audience. I agree wholeheartedly with this and as he said, "you just have to put the work in and be very active online and build a fan base, the rest will come."
With that said I'm sure we will be hearing a great deal more from Konstantin in the years to come.
For those that would like to know more, you can visit Konstantin's website here.
The Album "Old Friend" is now available on Mons Records and you can Stream or Purchase the album here.
Last modified: April 25, 2020