Since their inception in 2012 Jazz North has been supporting and nurturing jazz across the north of the UK. Having built a strong network of musicians, educators, promoters and venues the organisation's goal is to grow audiences for jazz and to inspire children and young people to make music.
Recently the organisation announced it had been awarded a grant of £5,130 from Ronnie Scott's Charity Foundation to develop and deliver Jazz Camp for Girls, a series of one-day intensive workshops for girls aged 9 -13 years old that aims to address the gender imbalance in jazz.
Inspired by the success of a similar project created and led by JazzDanmark, Jazz Camp for Girls is the only initiative of its kind in the UK. Led by professional musicians, six camps will take place on the same day in locations across the north of England: Manchester, Sheffield, Lancaster, Penrith, Wakefield and Rotherham. The camps will give girls their first experience of improvised music and develop confidence in their personal musicality. With an emphasis on improvisation and finding their own voice, there will be minimal use of sheet music and within these education spaces dedicated to girls, participants will work together to create good experiences with instrumental music. Jazz Camp for Girls will provide these creative spaces where girls can flourish under the mentorship of positive female role models.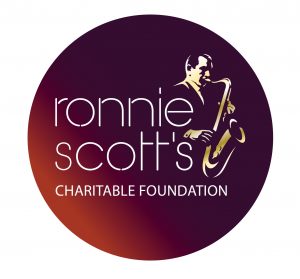 Welcoming the grant, Lesley Jackson, Executive Director of Jazz North says: "We are really excited to be able to deliver this game changing project which wouldn't have been possible without the generous support from Ronnie Scott's Charity Foundation.
The idea grew from a session at our jazz education conference that used personal experiences to highlight the barriers that girls face when accessing creative music education. Our long-term ambition is to grow the project to a residential course in more locations, but this pilot project is a valuable stepping stone to that ambition providing the opportunity to evaluate the benefits, engage more partners and gain support for a long-term initiative."
Lesley emphasises the need for these camps just for girls as it is important to create space where girls can flourish. She continues, "We are working towards a world where women only events and programmes don't need to take place anymore and we will support women only events until there is change. There is a gender imbalance in jazz and we have devised the Jazz Camp for Girls programme to address this. Through our initial research, we discovered there is a need for programmes like this as we strive for gender equality."
Jazz Camp for Girls aims to provide a supportive atmosphere in which young female musicians can hone their musical skills. Friendships among young female musicians will be encouraged and enhancing the self-esteem and confidence of participants will be fostered. The camps will aim to increase their skills and appreciation in the practice of improvisation and creative music and raise their aspirations through positive role models and peer support.
Partners on the project include Blue Jam Arts, Huddersfield University and Music Education Hubs in Lancashire, Manchester, Rotherham, Sheffield and Wakefield, as well as Trafford Music.
Simon Cooke, trustee of Ronnie Scott's Charity Foundation said: "We're delighted to be supporting Jazz North's Jazz Camp for Girls. The Jazz Camp is an excellent scheme which will help support and nurture the talent of young female jazz musicians in the north of England and we're proud to be involved in helping the project come to life."
For more information visit the Jazz North website.
Last modified: October 15, 2018