DCH: So the video making and scheduling process times twelve!
BW: Yeah, so Most of those videos that were released, well, at least half of the videos that were released in 2015 actually were recorded in the second half of 2014, and then the remainder were sprinkled through 2015 and the final duet was quite crazy, it was pretty nerve racking!
So the final duet was with Ambrose Akinmusire and that was the one duet that was recorded in the month that it was released. It was recorded in December of 2015 and like if he had cancelled or gotten sick or God forbid for some reason it didn't work I wouldn't have been able to finish the series – it was a high wire act.  I was really happy how it ended – specifically the piece with Ambrose – it ended up being a really great final chapter to the series.
DCH: So skip to a couple years later, how did the idea come up of doing "The Seasons" album come about? Was that recorded at Village Vanguard during your series of The Seasons live performances there?
BW: That was recorded literally right after we finished the Vanguard run, just 2 days later we were in the studio recording the album!
DCH: So the Vanguard run was the first time those pieces were performed live, correct?
BW: Exactly! We recorded with myself producing at a very hip studio in Brooklyn called The Bunker. The band on the record is Eric Harland, Matt Brewer, Aaron Parks and Gilad Hekselman so it's a quintet.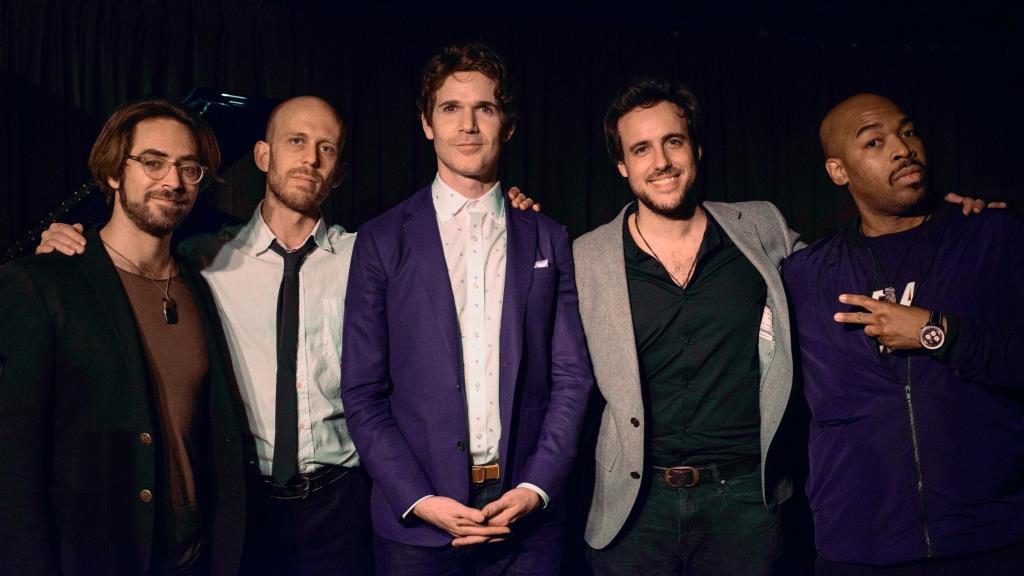 DCH: Who will be touring with you, is it going to be the same guys from the album?
BW: It's going to be different personnel. Between now and next summer there's going to be five different tours, so luckily one of these tours will be the band from the album, but all of these guys are obviously as you know are super high-end musicians. But all the bands I have put together so far for these tours are totally fabulous, and it's going to be really interesting to see where the music goes.
For example, this Europe tour in October and that band is going to be Kendrick Scott, Joe Martin, Gilad Hekselman and Sullivan Fortner who is the piano player for Cecile McLorin Salvant. Then in December,  there's going to be a band where I'm doing a four-night run at the Jazz Standard that's going to be with Mark Juliana, Harish Raghavan, Taylor Eigsti and Gilad Hekselman so It's a real mix of great musicians!
DCH: The Seasons album will be released on Motema records October 12th, correct? Are you playing sax and bassoon on this recording as you did on the original video series?
BW: Yes, I tried to make it a little more sax-centric, just because I think I've only done only two tours where I tour with a sax and bassoon and it's just such a pain in the ass dealing with both instruments on the road! So there's bassoon on four tracks but more just for orchestral layering and doubling and stuff like that, so it's a little more subtle but it's there.
DCH: You're using some effects pedals and such on this album too correct?
BW: Yes, I'm using effects for sure. Yeah, there's delay, distortion, harmony and stuff…just on certain tracks where I think it's appropriate.
On the last album I released on Motema Records, which was called "What We Bring" it was a deliberate choice that I wanted it to be acoustic and really just kind of stick to that, and have it be defined in that way, but for this ensemble I was just hearing certain pieces where I thought that would be a nice extra element to have that flavor. So it's not on all the tracks, but it's definitely there and I think it brings this otherworldly quality to the music!
DCH: What's your thoughts on social media and musicians, as you've found great success using that as a medium for your music?
BW: I guess at the end of the day, every artist is different. I personally don't want to create art in a vacuum so part of the joy for me of creating art is then getting to share it. I think I am very communal type person, so I think that's probably why I ended up being a Jazz artist because I think this music is very communal.
But then I am also communal in the sense that I want to interact with the world and with people that appreciate music. I love that feeling of playing in front of an audience and feeling that synergy where we all get on the same wave. The same beta length! It's everything man, to me it's just like there's always going to be the art and there's always going to be the artist and the way that you share the art – the medium it is always changing but it's still the same story.  I'm going o make art no matter what because I love it, and there's going to be different ways to share it, and currently, I mean you never know in our lifetime maybe eventually people will have microchips embedded in their brain, who knows, but currently the most effective way to share what you do with the world it through these platforms and that's why I do it and it works! I can also just tell you travelling the world, I have supporters and fans all over the place – places I've never even been to because of these platforms.
DCH: Yes an entirely new world we live in for sure!
I think your fans and New fans are really going to enjoy this vibrant and engaging album and your upcoming tours in the states and Europe, where can they find your tour schedule and information?
BW: They are listed on my website along with the new album "The Seasons" from Motéma Records release information which is October 12th at www.BenWendel.com
DCH: Awesome! Thanks so much for talking with me and sharing your upcoming projects and releases, very exciting and great things to come I'm sure!
BW: Thank you, Darrell!


In October this year, Ben will premiere the project live at a number of leading European venues. Tour dates are listed below. Accompanying Ben on the tour will be the "The Seasons Band" featuring Aaron Parks (piano), Gilad Hekselman (guitar), Matt Brewer (bass) and Eric Harland (drums).
Tour Dates are:
Oct 14 & 15 – Duc Des Lombards, Paris, France
Oct 17 – Blue Note, Milano, Italy
Oct 18 – Sunset Jazz Club, Girona, Spain
Oct 19 – Zig Zag Jazz Club – Berlin, Germany
Oct 20 – Jazzclub Domicil, Dortmund, Germany
Oct 21 – Palais des Beaux-Arts, Bruxelles, Belgium
Oct 23 – Jazzclub Unterfahrt, Munich, Germany
Oct 25 – Belgrade Jazz Festival, Belgrade, RS
Oct 27 – Lantaren Venster, Rotterdam, Netherlands
Oct 28 – Bimhuis, Amsterdam, Netherlands
Ben Wendel's new album will be available on October 12 on Motema Records. The album is available for Pre-order here.
Interviewer: Darrell Craig Harris
Photo credits:  Josh Goleman, Ruben Steijn
Last modified: April 25, 2020