Last week was a big week for Wayne Shorter, he celebrated his 85 birthday and on Friday Blue Note Records officially released his latest project Emanon. The release marks his first release since the 2013 album "Without A Net" that marked his return to Blue Note Records. Defying the digital wave, Emanon is a physical-only release available in two versions; a Standard Edition that pairs the three CD's with the graphic novel, and a Deluxe Edition that packages three 180g vinyl LPs and CDs with the graphic novel enclosed in a beautiful hardcover slipcase.
Emanon is a musical and visual experience that presents a triple album of original music by Shorter performed by The Wayne Shorter Quartet—featuring Shorter on soprano and tenor saxophone with Danilo Perez on piano, John Patitucci on bass, and Brian Blade on drums — with and without – the 34-piece Orpheus Chamber Orchestra. The music is accompanied by a graphic novel penned by Shorter with Monica Sly and illustrated by Randy DuBurke.
European audiences have already been introduced to the music contained in these recordings with Shorter and his quartet performed these pieces at a number of festivals including the North Sea Jazz Festival and the Umbria Jazz festival this summer.
The origin of the project goes back to February 2013 when the Wayne Shorter Quartet performed four of Shorter's compositions with the Orpheus Chamber Orchestra at Carnegie Hall in New York City. Immediately after this Shorter brought the quartet and orchestra into the studio to record those same four pieces: "Pegasus," "Prometheus Unbound," "Lotus," and "The Three Marias."
Stay tuned for Erminia Yardley's review of the CD coming soon here on Jazz In Europe. In the meantime enjoy this video of the Wayne Shorter Quartet with the Orchestra conducted by Clark Rundell performing "Pegasus," live at the Umbria Jazz Festival.
The Album is available below.
In a recent press release, Blue Note Records provided this in-depth description of the project. We've published this below:
The title of this four-composition orchestral suite is also Shorter's title character for the graphic novel: Emanon, or "no name"spelt backwards. "When Dizzy Gillespie had a piece of music in the late 40s called 'Emanon,' it hit me way back then as a teenager: 'No name' means a whole lot. The connection with Emanon and artists and other heroes is the quest to find originality, which is probably the closest thing you can get to creation," Shorter says. "Ralph Ellison's Invisible Man and some comic heroes, they lose their power or identity and become something called human, so that a human being has to do the same thing that Superman and all of them do."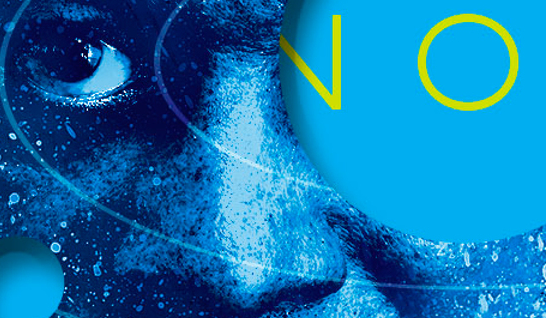 Later, Blue Note president Don Was introduced Shorter, who is an avid comic book aficionado, to DuBurke's illustrations, and the saxophonist became enamoured with the Brooklyn-raised, Switzerland-based artist's work in graphic novels on Malcolm X and Deadwood Dick. "I could sort of project myself into Randy's general state of mind from childhood," Shorter says. "I could see it in his drawings. He has those 'I wish' lines in his work; he's aiming for how he wants the world to be."
After DuBurke joined the project and had a long talk with Shorter about the composition titles, quantum mechanics, and much else, he got to work using those four pieces as inspiration. "I'd put the Emanon cuts on," DuBurke says. "Or I'd watch Cosmos videos with Neil de Grasse Tyson. Whatever came into my head as I sat at the drawing board, I sketched in black and white or in colour. Wayne said, 'Nobody's gonna edit you, just go with it.' So I felt entirely free creatively, and delivered some first story sketches to Wayne."
With DuBurke's panels in hand, Sly, a screenwriter who helped Shorter and Herbie Hancock write their viral 2016 "Open Letter to the Next Generation of Artists," worked with Shorter to develop and structure the graphic novel. Central to the story was the multiverse theory or the idea that the universe we inhabit is one of an infinite number that all exist in parallel realities. Listening to each of four orchestral tracks, Sly and Shorter "came up with a fear that matched the vibe of the track," Sly says. "That 'fear' then defined the world Emanon would be inhabiting in that specific universe of the story. And each of the four universes exists simultaneously—from what I know, that's very in line with the improvisational, everything-exists-in-the-moment aspect of jazz."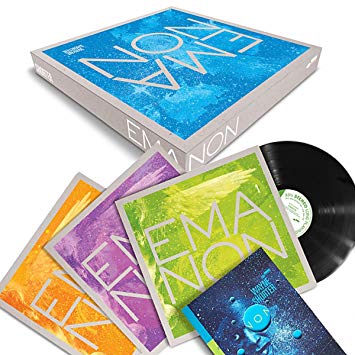 "Emanon is like so many characters in that role of trying to find a way in the world, and also make the world around him a better place," DuBurke says. Longtime fans of Shorter may read something of the musician himself into the character. "Wayne is fearless in the face of adversity," Sly says. "Excited by the prospect of the unknown. Brave enough to stand up for justice and stand out in a crowd, yet sensitive and aware of the value of each life around him."
"Wayne is the great American composer," Patitucci says. "It's always been a matter of him having the chance to display all that he can do in large musical forms, and also in his other areas of brilliance and imagination like art and storytelling, too. So Emanon is a fulfilment of a lifetime vision."
With Emanon, Wayne Shorter shares his artistic multiverse. Everyone will create his or her own experience with the novel and music—but be prepared for that experience to involve the unknown. "After reading and listening to Emanon, you might begin to notice alternative realities glimmering beneath the everyday world around you," Esperanza Spalding writes in her introduction to the novel.
Last modified: August 31, 2018