Scottish saxophonist Paul Towndrow premieres a major new composition, Deepening the River at the Merchants House of Glasgow on Friday 11th August, with a second performance going ahead at the same venue the following evening.
The composition, commissioned as part of the celebrations surrounding Glasgow's hosting of the European Championships, tells the story of the city's development as an international trading centre following the project to make the River Clyde navigable to shipping, a project in which Friday's venue was a major driving force.
"I've been involved with the Jazz at Merchants House series of monthly concerts, which began in February, and through that I found out about the Merchants House's own history, which involves a lot of good work on the city's behalf," says Towndrow. "So I decided to stage the music there as reading up on the venue fed into the composition in quite a big way."
A lecturer in composition at the Royal Conservatoire of Scotland in Glasgow, as well as a key figure with the Scottish National Jazz Orchestra and a bandleader in his own right, Towndrow used one of the techniques he teaches students to create the piece, visualisation. This, he says, gets away from the idea of staring at a blank sheet of paper until an idea forms or taking a blank canvas and throwing paint at it.
"I think it was Bill Bailey, the comedian, who said that he always starts with a laugh and works backwards when he's writing new material," says Towndrow. "I do something similar, I visualise an ensemble on a stage with an audience and then wait to hear what sound comes out. If I don't get a sound forming in my head, I'll imagine some other people or take some musicians away but as soon as I get a broad idea of how that group of people sounds, the ideas start to come."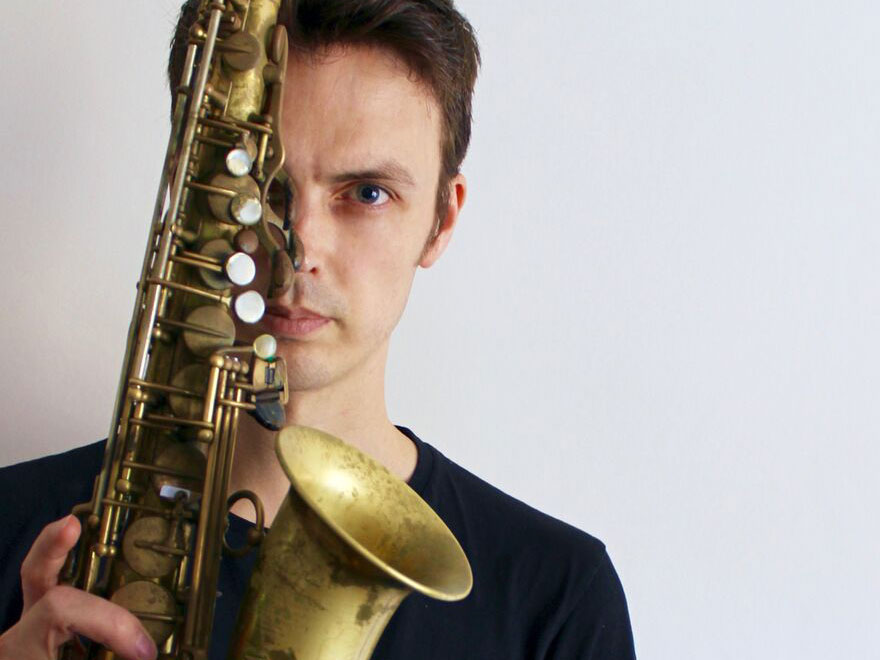 For Deepening the River he put the twenty-one-piece orchestra together on the basis that the musicians involved had inspired him previously in some way. It includes jazz musicians, with a saxophone section of Rachael Cohen, Martin Kershaw, Helena Kay, Konrad Wiszniewski, and Bill Fleming, Scottish traditional musicians and the Indian percussionist Hardeep Deerhe, aka Sodhi. The project also features European collaboration, including Slovak vibraphone virtuoso Miro Herak.
Although the orchestra features musicians from different styles of music and cultures and the music draws on the influences found in the ports of New Orleans, Kolkata and Glasgow, Towndrow says he hasn't gone out of his way to try and create something genre-busting. His aim was simply to create something that will resonate with the musicians involved and the listening audience alike.
"There's been a huge collaborative effort from all the musicians already," he says. "One of the things I was very conscious about from the start was that there had to be room within the written arrangements for everyone involved to express themselves because their musical personalities are the reason I chose them in the first place. I want them to be challenged but also to feel comfortable in creating music in the moment because that feeling of spontaneity will, I think, help to give the piece an impression of taking everyone on a journey – or given that we're moving between three ports, to be more accurate, a voyage."
Text: Rob Adams
Link for: TIX/Info
Photo credits: Paul Towndrow – and (c) info: all rights go to original recording artist/owner/photographer(s).
Last modified: August 8, 2018