August the 31st will see the release of Bob James new solo album titled "Espresso" on the Evosound label. This album marks his first solo album since the 2006 release, "Urban Flamingo" and sees Bob James return to a largely acoustic piano trio setting.
Bob James has had a long and highly successful career ranging from his hit albums in the 1970's on Creed Taylor's CTI label through to the success of Fourplay, one of the most successful groups in the adult contemporary jazz genre. Bob James is truly an artist not limited by genre, he composed the theme music for the late 70's hit TV series "Taxi", found popular success overseeing significant hits for Paul Simon, Neil Diamond, Maynard Ferguson, and Kenny Loggins as well as producing a number of hybrid classical recordings. Recently I had the great pleasure of spending some time speaking with Bob about the new release, the early days with CTI and highlights from his almost 5 decade long career. This article is an abridged version of our in-depth conversation, the full version will appear in the next edition of the Jazz In Europe Magazine.
After some small talk about the weather, we moved on to speaking about the new album and of course the question arose as to the reason for the 12 year gap between recordings. Bob's last solo release was his "Urban Flamingo" album released in 2006. Bob replied "Good question, part of it had to do with Fourplay, we'd been recording and touring a great deal and also in that period I did a major project with David Sanborn. We hadn't collaborated since the 80's Double Vision project. We spent a great deal of time not only preparing for the recording (Quartette Humaine – ed) but also touring. So, it's not like I haven't been busy, for some reason I just didn't focus in on it." He went on to say, "In 2015 I also did a project with Nathan East, a record called "The New Cool" and a live recording project titled "Live at the Milliken Auditorium" that I recorded in a theatre here in Traverse City where I live, so there's been stuff out there but committing to my own solo studio project just didn't happen. Finally I said, enough is enough, I've just got to do it."
Bob's new album "Espresso" is stylistically diametrically opposed to the Urban Flamingo album and sees James return to the piano trio format. Bob explained that the impetus for the new album started last year and stems from a number of live trio dates he played with long term collaborator on drums Billy Kilson and bassist Michael Palazzolo "I was loving the way they blended and fit in with my music and I was feeling a kind of response from the audience that they wanted more of it. So, it was this that allowed me to zero in and commit to the trio format as the basis for a new project." Bob went on to say that he also wanted to tour the project and the classic setting of Piano, Bass and Drums was not only easier to organise, but had always been his favourite format. He added that "in a way felt like I was re-connecting with the dream he had going back to his college days."
Bob James is no stranger to the Piano Trio format. His last venture into this world was the 2004 album "Take It From The Top", once again with Billy Kilson on drums and this time with bassist James Genus. Prior to this was the 1996 album 'Straight Up' with Christian McBride and Brian Blade. "Take it from the top" was largely straight ahead standards album while "Straight Up" features more original music from James. It's Bob's trio albums recorded in the Mid Sixties that I find are of particular interest. His début album, "Bold Conceptions" (1963) showed a young Bob James with amazing chops, no wonder he caught the attention of Quincy Jones who became a mentor to Bob in these early days. His later Trio recording in this early period, "Explosions" (recorded in 1965), featured Barre Phillips (bass) and Robert Pozar (drums). This album delves into the Zeitgeist of the 1960's avant garde. What I found fascinating with this album was the way Bob used his entire instrument to create an amazing sound-scape while at all times retaining a sense of melodic movement. This album also includes some interesting use of electronic tape effects quite reminiscent of Stockhausen. For those adventurous listeners out there, I recommend checking this one out.
Espresso, James latest outing, features eleven tracks mostly penned by James and is far from another straight ahead album and in my mind will appeal to a wide range of Bob James fans, in fact, the album seems to touch on almost all genre's that Bob has delved into during his long career.
Bob James although best known for his work in the jazz fusion or as same would say "Smooth Jazz" genre has reached across many genre boundaries composing music for Film and TV, re-imagining classical works from the baroque repertoire through to explorations into the avant garde. "When I look back at the big picture of what's happened over the last 30 years has been eclectic and I kind of new all along that I like being an accompanist almost as much as being out front as a soloist."
When Bob speaks of being an accompanist, we are not talking about just being a side-man on tour or a one off session player. Most of Bob's work as an accompanist has been far more pivotal to the production than this. In the late 1960's Bob James worked with Quincy Jones, performing and arranging for his album "Walking In Space". It was through this project that Bob met Creed Taylor and this meeting led almost immediately to Bob being called to play and arrange on albums by Hank Crawford, Earl Klugh and Grover Washington, Jr, to name just a few. It was also during his time working with CTI that Bob achieved popular success overseeing significant hits for Paul Simon, Neil Diamond, Maynard Ferguson, and Kenny Loggins.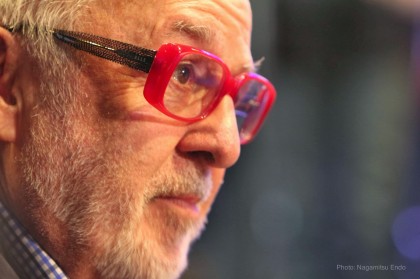 Bob recalls his work on the Grover Washington, Jr albums as being an important turning point in his career. "The collaboration with Grover Washington, Jr became very successful and was a big turn around moment for me, I received a lot of publicity as a result of it. Pretty much the success of Grover Washington, Jr led Creed Taylor to sign me as a solo artist. That was 1974 and he decided to give me a shot and frankly at that time I was so busy as an arranger, a behind the scenes guy and doing session work in New York City I had no feeling at that time that I would embark on a full time solo career."
"I actually viewed that first solo album on CTI as almost a demo album to get more arranging work. In fact, I choose the material on that album to showcase different aspects as to how I work with Orchestra, jazz ensemble, whatever – but fate took a little bit of a different turn as the recording of "Feel Like Making Love" came out simultaneously to the big hit recording of the same tune by Roberta Flack and achieved a lot of commercial success. That sort of forced me into contending with the fact that I would end up touring and led me to make a commitment to peruse a solo career."
At this point in the conversation we moved on to perhaps one of the most iconic projects of Bob's career and this is of course  the band Fourplay. In 1990 during the recording of his album "Grand Piano Canyon", Bob reunited with long-time friend, drummer Harvey Mason. Also on these sessions were Lee Ritenour, and bassist Nathan East. In Bob's biography it's stated regarding this session that "This would be the start of something beautiful…" Almost 1 year down the road the four musicians released their début album titled simply "Fourplay". The release was a major success selling over a million copies and remained at the number one position on the Billboard contemporary jazz chart for 33 weeks. Since then the band has released countless albums and toured the entire globe multiple times. It would not be out of place to say the Fourplay became one to the most successful bands in the genre.
Since the beginning the band's line up has been consistent however the guitar chair has undergone a number of incarnations. Bob said "Three out of the four of us have been very loyal and are still ambitious and want to continue. We've not had quite that same luck with the guitar chair. That's proved to be difficult schedule wise but in another way very challenging and for me wonderful as I've had the opportunity of working with three very different style guitarists." Bob went on to speak about how the fans reacted to the changes in line-up. "It was mostly positive and most of the fans liked the contrast".
In 2017 the then Fourplay guitarist Chuck Loeb passed away. Chuck's passing not only had a deap personal impact on Bob, it also presented the band Fourplay with a problem, "We found ourselves in a very problematic situation. How are we going to find someone who would live up to the very high standards the other three guitarists kept. And for now we've decided to go into a sort of hiatus and not rush into anything new. it was one of the major reasons that I was able to find the time to embark on my new solo trio project."
Speaking of the new album, we moved on to speak about touring. Bob and the Trio have an extensive tour planned around the release of Espresso. "I'm very excited to tour with this project. Our first leg will be over in Japan, we'll there for a few dates in September and then we'll be premièring the album there in October at the Blue Note in Tokyo. We also have quite a few dates booked in the US." I asked Bob if there were plans to come to Europe. "Oh absolutely, we don't have a fully locked in schedule as yet but expect to announce dates soon."

Bob and I went on to speak for at least another hour touching on many topics including writing for film and TV and in particular the music he composed for the 1980's TV hit series "Taxi", his views on the current state of the music industry and so much more. In the next edition of the Jazz In Europe magazine we will print the full interview.
In the mean time I can recommend grabbing a copy of Bob's new album and stay tuned for the announcement of the European tour dates. For our American readers you find Bob's tour dates on his website and if you happen to be planing a trip to Japan, Bob and the trio will do a residency at the Blue Note in Tokyo from the 12th until the 17th of October.
I want to thank Bob for taking the time out of his busy schedule to speak with me. Bob James is not only a wonderful musician but a humble and gracious person. It was a true pleasure speaking with him.

You can purchase or stream Bob James new album Espresso here.
You can find out more about Bob James here at his website.
Editors Note: The full interview with Bob James will appear as the lead article in the next edition of Jazz In Europe Magazine. Due out early November 2018
Last modified: April 25, 2020