In the drum world Mike Clark has almost cult status mainly built from his work with Herbie Hancock in the 1970?s. The grooves that he created on the Hancock classics "Actual Proof" and "God Make Me Funky" are legendary among generations of funk drummers. This coming Wednesday Mike clark meets Bassist Reggie Washington and Sax player Rick Margitza at the Paris venue La Petite Halle.
Mike Clark is currently on tour in Europe for a series of concerts and masterclasses. In a recent interview on this site we asked Mike about the trio he will be traveling with. Mike said " I played with Reggie Washington many times and knew him from New York. He can swing really hard and hears a lot of intense ideas on the acoustic bass as well as electric, so I knew I wanted him. I have always dug Ricks playing and when his name came up I thought YES this is the guy!!!!
A simple look at Mike's discography not only shows Mike's legacy in the Funk world but also demonstrates Clark's prowess as a straight ahead jazz drummer and the powerhouse behind many of the legendary recordings of artists such as Chet Baker, John Scofield, Tony Bennett, Wayne Shorter, Joe Henderson, Dr. Lonnie Smith, Nat Adderly and this is just scratching the surface. Last week saw the release of Mike's new recording "Retro Report", an organ trio featuring Delbert Bump and guitar prodigy Elias Lucero.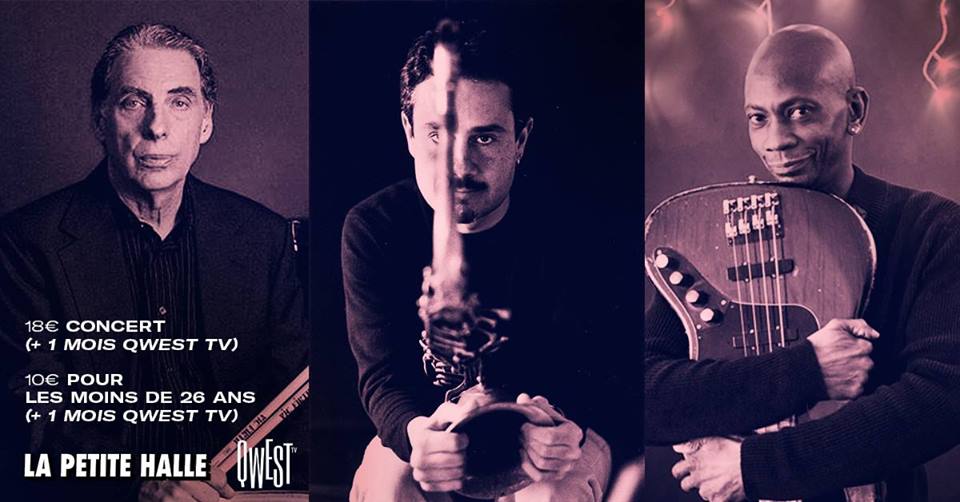 For the concert on Wednesday at La Petite Halle Mike went on to say about what the audience can expect "…the audience can expect a hard swinging jazz trio that is going to take a lot of risk." So we recommend not risking missing this one if your in Paris Wednesday.
Date: May 2nd 2018
Time: 8:30pm
Venue: La Petite Halle, Paris.
Address: 211 Avenue Jean Jaurès, 75019 Paris
Tickets available here.
Read the Interview with Mike Clark here.
As an extra enticement if you purchase your ticket online you can also receive a 1 month premium subscription to QwestTV, the only true jazz video streaming service.

Last modified: April 25, 2020