In January 2018 the first Jazz Congress will be held at the Lincoln Center in NYC. Organized by Jazz at Lincoln Center and Jazz Times Magazine, Jazz congress is the continuation of Jazz Connect that had been organized first as a pre-conference event at the APAP and for the last three years as a stand alone event held at Saint Peter's Church. This new conference to be held on January 11th and 12th at the Lincoln center will feature a series of workshops, panels and networking opportunities, all geared to expanding the audience for jazz.  Attendees include presenters, artists, managers, agents, journalists, radio programmers and other jazz professionals.
Jazz Times Magazine has been organizing conferences for the jazz industry since 1979, when it first hosted the Radio Free Jazz Convention, later the Jazz Times Convention, which was held until 1998. Beginning in 2000, Jazz Times partnered with the International Association of Jazz Education (IAJE) to create the Industry Track as part of that organization's annual conference. After IAJE folded in 2009, the magazine created a DIY Crash Course at the Association of Performing Arts Presenters (APAP) conference in 2011. Working with a consortium of organizations and individuals, the Jazz Connect Conference followed in 2012.
"We are excited by the opportunity to create an event that will expand the involvement of both the U.S. and international jazz scene," said Lee Mergner, Publisher of Jazz Times. "We remain committed to celebrating the diversity of the jazz community, with many organizations welcome to participate as strategic partners and sponsors."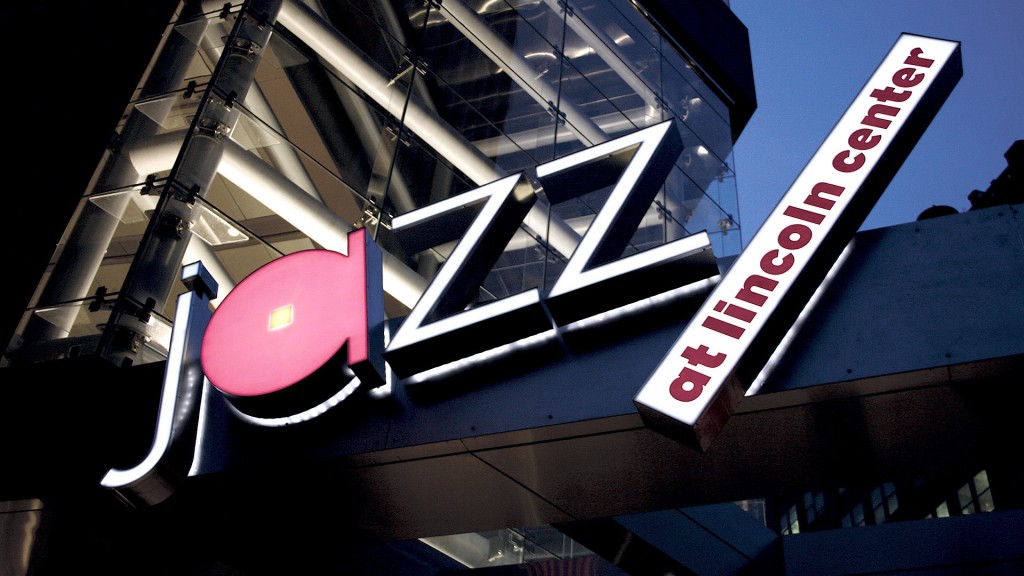 Wynton Marsalis, Managing and Artistic Director at Jazz at Lincoln Center said "Jazz at Lincoln Center is excited to host this much needed community initiative. We will stimulate an inclusive environment, explore new ways to expand audiences for our music, and learn from one another. With so much discordant non communication around the world and in our country, now is the perfect time for us to come together for serious discourse around and about our cultural, business and aesthetic objectives. Jazz has what our modern world needs. Let us all take pride in our collective advocacy of this great music by identifying, declaring and demonstrating our common ground."
Key Note speaker for the inaugural event is NBA all-time leading scorer, New York Times-bestselling author, and U.S. Cultural Ambassador Kareem Abdul-Jabbar. For this landmark keynote address, Mr. Abdul-Jabbar will explore the role jazz can and should play in a moment that is challenging politically, socially, and culturally. A global icon that changed the game of professional basketball, Mr. Abdul-Jabbar has become a celebrated and bestselling author, filmmaker, ambassador of education, and columnist for the Guardian newspaper and Time magazine. A sought-after speaker, he recounts in riveting and humorous detail his exciting evolution from street ball player to successful athlete, author, producer, and community activist.
Jazz Congress will bring together artists, media and industry leaders from the global jazz community to exchange ideas and resources. Panels, workshops, meetings and performances will be held at Frederick P. Rose Hall, home of Jazz at Lincoln Center, located at Broadway at 60th Street, New York, New York, and will address topics including "Jazz and Race," "New Models of Jazz Education," "Gender and Jazz," "Why Performance Matters: Stagecraft Masterclass," "Building Partnerships in Secondary Markets," and more.
Panelists, moderators and speakers include artists such as Terence Blanchard, Aaron Goldberg, Ingrid Jensen, Kenny Barron, Ethan Iverson, Rene Marie, Wynton Marsalis, Catherine Russell, Mehmet Ali Sanlikol, Nate Smith and Matt Wilson, as well as various industry professionals.
During the Congress Drummer, bandleader and producer Terri Lyne Carrington will be presented with the Bruce Lundvall Visionary Award. The annual award recognizes an individual who has demonstrated extraordinary leadership and vision in expanding the audience for jazz and who has made a real difference for the artists, the music and the audience.
For a complete schedule and more information, visit the jazz Congress website.
Last modified: July 15, 2018