Dave Brubeck was one of the few jazz musicians in the history of the genre to make it into the mainstream pop charts. While this in itself is quite an achievement what makes this even more impressive is that the track in question, "Take Five" from the 1959 album Time Out, was an instrumental and became one of the biggest-selling jazz single's ever released.
In January Dave Brubecks sons Darius, Chris and Dan together with UK sax player, Dave O'Higgins will once again play a number of UK dates with their show "Brubecks Play Brubeck". The group was originally formed in 2010 for a one-off tour to coincide with father Dave Brubeck's 90th birthday and the broadcast of a Clint Eastwood produced film about his career titled "In His Own Sweet Way". Due to the overwhelming response to the tour the quartet released a live CD in 2011, and continue to perform, albeit sporadically, appearing at such famous venues as the Brubeck Festival at Jazz at Lincoln Center in New York.
Pianist Darius, the eldest Brubeck son, is also a composer and academic, while Chris is known as a composer of symphonic works performed by leading orchestras around the world, and also excels as an electric bassist and trombone player in jazz, rock and folk music. Together, Chris and Dan form the nucleus of their US group, The Brubeck Brothers Quartet, while Dan also leads his own band in Vancouver and is a Grammy-nominated percussionist, with past credits that range from Gerry Mulligan to Larry Coryell.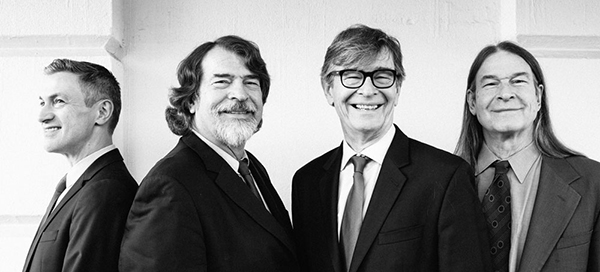 Dave O'Higgins first came to national attention in the UK as a member of the National Youth Jazz Orchestra, and since then has toured worldwide and recorded 14 albums as leader of groups ranging from quartets to big bands. He initially performed with John Dankworth and Cleo Laine and later played with Ray Charles, Frank Sinatra, Jimmy Smith and Ronnie Scott's Allstars. He also tours with the BBC Big Band and was a long-standing member of groups led by Kyle Eastwood and Jamie Cullum.
Brubecks Play Brubeck perform material created by one of American music's all-time greats – a visionary who made the music speak to millions without selling its fearless spirit down the river.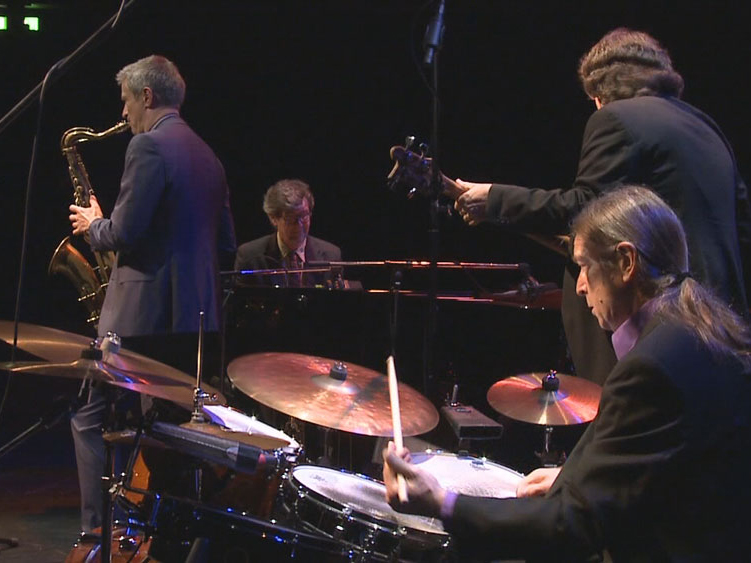 In January you can see the Brubecks Play Brubeck at the Colchester Arts Centre Jazz Club on January the 7th and for those in London the band will perform at Ronnie Scott's jazz club nightly from January the 11th until Sunday the 14th. Details below:
Sunday, 7 January
Colchester Arts Centre Jazz Club
Church Street CO1 1NF
More Information and Tickets at Colchester Arts Centre website.
Thursday 11th to Sunday 14th
Ronnie Scott's Jazz Club
47 Frith St, Soho, London W1D 4HT
More information and tickets at the Ronnie Scotts website.
Last modified: July 15, 2018