Saturday 11 November 2017
Top Tip: Chucho Valdés & Gonzalo Rubalcaba – 2:30pm
Venue: Barbican
Tonight at the EFG London Jazz Festival a number of International stars take to the stage including Chucho Valdés & Gonzalo Rubalcaba, the Kirk Lightsey Trio and Tabla master Zakir Hussain with Dave Holland and Chris Potter. The UK's own sax hero Andy Sheppard plays two sets at the Kings Place, all in all another great night at the London Jazz Festival.
The meeting of Chucho Valdéz and Gonzalo Rubalcaba brings together the leading living exponents of two generations in the great Cuban piano tradition. Valdéz is revered as the founder and composer who fuelled the fire of the seminal jazz/rock band Irakere, whilst Rubalcaba's trio with Charlie Haden and Paul Motian remains a masterpiece of the art of the piano trio.

Andy Sheppard Quartet – 4:00pm
Venue: Kings Place (Hall One)
Andy Sheppard's Quartet will perform two sets at the Kings Place today at 4:00pm and 7:30pm. The second set is already sold out however tickets are still available for the 4:00pm set. Sheppard will be performing with Eivind Aarset (Guitar), with Michel Benita (Bass) and Sebastian Rochford (Drums) forming the rythm section. The Quartet will play compositions from thier forth coming album Beyond The Dancing Sun.

Kirk Lightsey Trio – 9:00pm
Venue: Live At Zédel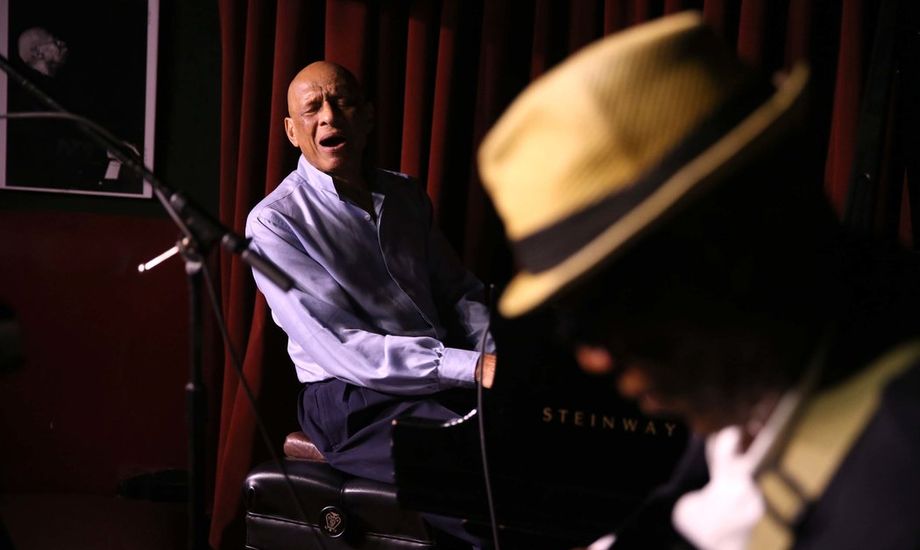 Kirk Lightsey comes from the Detroit school of piano players, including Tommy Flanagan and Barry Harris. Lightsey really came into the spotlight as a soloist with Chet Baker, Sonny Stitt and George Coleman, and he was a highly distinctive voice in the Dexter Gordon Quartet from 1979-83. In the late '80s he joined The Leaders with Arthur Blythe and Lester Bowie. Now in his eightieth year he continues to be a fabulous entertainer.

Zakir Hussain – Crosscurrents with Dave Holland and Chris Potter – 7:30pm
Venue: Barbican
A master of the Indian classical tradition, Zakir Hussain is a musical world traveller whose creative collaborations transcend boundaries. His newest collaboration explores how jazz influenced the popular music of India, tracing a story that harks back to the Hollywood musicals of the 30s and 40s and India's burgeoning film industry. Featured in tonight's concert is a terrific ensemble including singer/violinist Ganesh Rajagopalan and jazz stars Dave Holland and Chris Potter.

For the full schedule visit the EFG London Jazz Festival website.
Last modified: July 15, 2018