Friday 17 November 2017
Tonight's "top tip" for the London Jazz Festival is a concert by Darcy James Argue's Secret Society at the Kings Place. Ronnie Scott's hosts fusion legends Mike Stern & Dave Weckl for two sets while saxophonist Tim Whitehead joins Steve Rubie's Latin jazz band Samara at London's iconic 606 Jazz Club.
Top Tip: Darcy James Argue's Secret Society – 10:00pm
Venue: Kings Place (Hall One)
The Vancouver-born, Brooklyn-based composer and bandleader has toured nationally and internationally with his 18-piece ensemble, Secret Society, garnering countless awards and nominations and re-imagining what a 21st-century big band can sound like. Their long-awaited performance at this year's Festival – only their second visit to the UK – follows a tremendous Festival concert back in 2010.

Mike Stern/Dave Weckl band – 8:00pm & 11:00
Venue: Ronnie Scott's
The guitarist Mike Stern and the drummer Dave Weckl still traverse the all-but-forgotten road of rock-jazz fusion. Stern broke through as a member of the rock band Blood, Sweat & Tears, then worked in fusion groups led by Billy Cobham, Miles Davis and Jaco Pastorius. He errs toward theatrics, but has the shredding talent and dripping tone to back it up. Weckl, who rose to prominence in the 1980s with the Chick Corea Elektric Band, is one of the most technically stupendous drummers in the world. During their European tour the band has received glowing reviews all pointing to a night of full on fusion at Ronnie's.

Samara featuring Liliana Chachian + Tim Whitehead – 9:30pm
Venue: 606 Jazz Club
606 supremo Steve Rubie leads a long-established and infectiously grooving latin jazz sextet, featuring Brazilian singer Liliana Chachian and Tim Whitehead's rich and fulsome saxophone sound. Liliana Chachian is considered to be one of the finest Brazilian singers currently working in Europe. Samara's Special Guest is one of the UK's finest Jazz saxophonists, the multi-award winning Tim Whitehead, who will be joining the lineup for the EFG London Jazz Festival to add just that extra bit of spice, power and fun.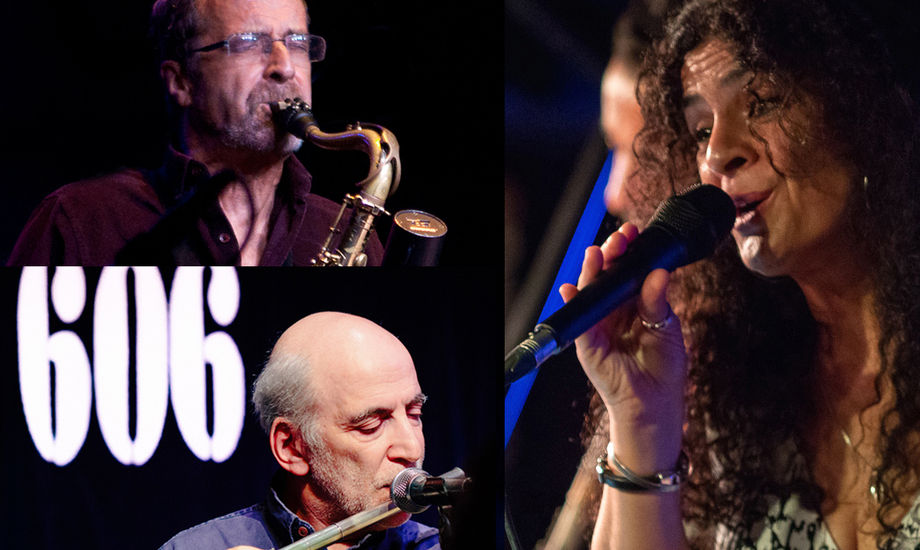 For the full schedule visit the EFG London Jazz Festival website.
Last modified: July 15, 2018