Antonín Dvořák predicted the advent of jazz in the late 19th century.
This significant late 19th century Czech composer, best known for his "New World Symphony," composed and premiered in New York City, in 1893, was among the first classical composers to show appreciation, and gain inspiration and influence from African-American spirituals (otherwise known as work songs under slavery). Leading American music and cultural critics at that time were not supportive of such ideas, and some indeed quite hostile, but Dvořák held fast to his opinion, which most succinctly was this: "in the negro melodies of America I discover all that is needed for a great and noble school of music."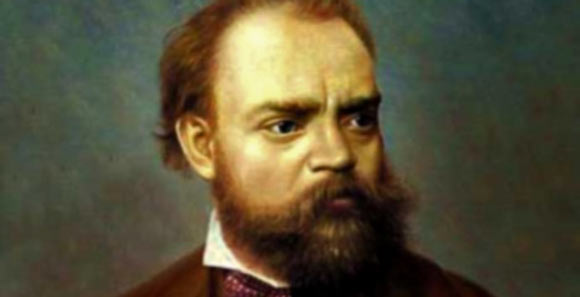 In his own "New World Symphony," swing-style rhythms are first introduced into classical music and the spiritual melodies of "Swing Low, Sweet Chariot" and "Going Home" are hard to overlook.
And so, most appropriately the closing concerts of the 22nd annual International Solo Jazz Piano Festival in Prague will be held at the Antonín Dvořák Museum for the first time.
The festival opens on November 28th with concerts by two young artists, Zdeněk Urbanovský from the Czech Republic, and Guy Mintus from Israel, who in his music brings together the folkloric melodies on f Greece, Turkey and Israel, three cultures of the Mediterranean. The following evening, Wednesday, the 29th, includes another two younger players, Italian, Alessandro Lanzoni, and Dan Tepfer (an American born in Paris). Lanzoni has a modern sound, while Tepfer does a stunning variation of the Goldberg Variations, on occasion. Both evenings will be at Nusle City Hall in Prague.
The following week, concerts move to the Antonín Dvořák Museum. On December 5th, another two younger artists are performing: Lukasz Ojdana from Poland, and Martin Joey Dine from France. These two, and then including Lanzoni, of course, are all fresh new voices on the European jazz scene.
Meanwhile, the festival concludes with another young artist and then a veteran on the European scene.
The closing performance on Wednesday, Dec. 6th includes Tuomas A. Turunen from Finland, and Ignasi Terraza from Catalonia. Turunen plays his jazz influenced by Nordic popular and folk tunes or he tends to play classic jazz compositions at a high velocity, while Terraza recalls the earlier styles of hard-bop and rhythm and blues, and so from Monk to Ray Charles. Like Ray Charles, Ignasi Terraza is also blind, and so he plays with a tremendous sensitivity and soul.
The 22nd International Festival of Solo Jazz Piano in Prague
Zdeněk Urbanovský, and Guy Mintus
November 28th, Tuesday, Nusle City Hall, Prague 4
Alessandro Lanzoni, Dan Tepfer
November 29th, Wednesday, Nusle City Hall, Prague 4
Lukasz Ojdana, and Martin Joey Dine
December 5th, Tuesday, Antonín Dvořák Museum, Prague 2
Ignasi Terraza, and Tuomas A. Turunen
December 6th, Wednesday, Antonín Dvořák Museum, Prague 2
Text: Tony Ozuna
Images:  Zdeněk Urbanovský, Guy Mintus, Alessandro Lanzonu, Dan Tepfer, Lukasz Ojdana, Martin Joey Dine, Ignasi Terraza,
Tuomas A. Turunen
Last modified: July 15, 2018