Saxophonist and composer Uri Gurvich describes his third album 'Kinship' as an exploration of the different meanings behind the word kinship – celebrating the positives, reminiscing over and exploring a diverse range of relationships. His message for this album is one of global unity and 'Kinship'.
Native to Israel, he trained at Berklee College of Music and has been based in New York for the past ten years. Having performed in a wide range of concerts in the U.S., Europe, South America and Asia, Gurvich has work with a diverse range of outstanding artists such as Django Bates, Esperanza Spalding, Anat Cohen, John Zorn, Chris Potter, Ben Monder, Dave Liebman, Paquito D'Rivera, George Garzone, Alon Yavnai, Avishai Cohen and Jorge Rossy to name just a few.
The collective and diverse backgrounds and experiences of Gurvich's musicians on this album, is sublime. On piano, we have Leo Genovese, the Argentinian pianist, whose work with Esperanza Spalding on her 2008 album 'Esperanza' is just stunning – I am already a huge fan of his work. On double bass, from Bulgaria, Peter Slavov, who has worked with the legend that is Quincy Jones. From Cuba on drums, Francisco Mela, who impressed Joe Lovano so much, he hired him shortly after hearing him play. Finally, a guest appearance from Bernardo Palombo, from Argentina, who founded 'El Taller Latino', the wonderful community-based, non-profit arts and education institution in New York City which aims to bridge the gap between Latin Americans and North Americans through the language of art, dance, and music. This is an exciting line up and to be honest, I'm sold before I even listen.
Gurvich's emotional connection and intent for this project is clear throughout this beautiful album and it is impossible to not immerse yourself in his world right from the start. 'El Chubut', (a beautiful province in the Argentine Republic), is a track Gurvich wrote about his Grandmothers, who immigrated to Israel from Argentina. It has a wonderful eclectic range of emotions that is quite captivating. This track opens with Bernardo Palombo on vocals, supported with some stunning piano which sets the scene of the journey of this, at times, haunting track. The way the sax and the vocal imitate each other at the beginning, which doesn't always work, supports a slight melancholy feel to the beginning of this, which enhances the contemplative feel of this track.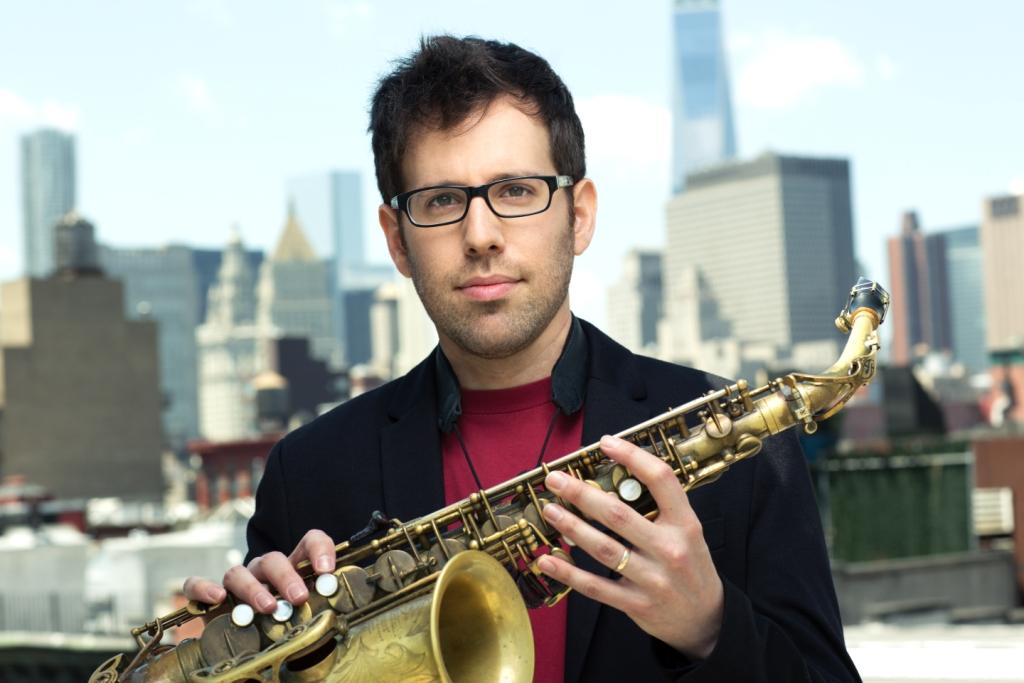 'Im Tirtzi' ('if you will it' in Hebrew) has a gorgeous Latin based, slow groove with a subtle and perfectly understated feel, giving space for a wonderful double bass solo quite early on in the track. The piano and vocal section towards the end was unexpected but added another layer to this track and the repetitive male vocal matched with the piano, works beautifully. Stunning piano throughout this track.
'Go Down Moses' features some simply superb playing from Genovese, demonstrating his versatility – extremely satisfying. This track has a fabulous combination of virtuosic playing from all the musicians and an almost unexplainable biblical feel until the ending, which gives us an almost tribal vocal chant 'let my people go'.
The depth of Gurvich's playing on the title track 'Kinship' simply shines, as it does on the entire album, I must say. This track is beautiful, tender and demonstrates his interpretation of the word, honestly and genuinely, not only through the technical connection of all the instruments but through an emotional journey that is clear. Kinship indeed.
I thoroughly enjoyed exploring this album. Uri Gurvich message of global unity is very clearly communicated here, through an exceptional group of musicians, outstanding compositions and arrangements – and most of all a sense of 'Kinship'.
Buy Links for:  KINSHIP
Personnel: Uri Gurvich: Alto and soprano sax. Leo Genovese: Piano. Peter Slavov: Bass. Francisco Mela: Drums. Bernardo Palombo: Vocals.
Uri Gurvich will be presenting his new album, KINSHIP, in Europe with two CD release shows in Paris and Barcelona.
Sunset/Sunside, Paris, France, Tuesday November 07th, 8.30 pm
Featuring: Gauthier Toux on Piano (France), Kenneth Dahl Knudsen on Bass (Denmark) and Rodolfo Zuniga on Drums (Costa Rica)
Info/TIX: from Sunset/Sunside Paris
Artte, Barcelona, Spain, Wednesday, November 08th, 8.00 pm
Featuring: Roger Mas on Piano, Dee Jay Foster on bass and Marc Ayza on Drums.
Info/TIX: from Arrte, Barcelona, Spain    
Main feature Photo: by Simon Yu
Side bar Photos: courtesy of Uri Gurvich Facebook and (c) info: all rights go to original recording artist/owner/photographer(s)
YT Video: Uri Gurvich TV
Follow: Uri Gurvich on his website
Last modified: April 10, 2019