Sometimes we are lucky enough to witness performances that are just great and perfect and need not too much "commentary", but just listening.   On a particular recent occasion whilst at Pizza Express Dean Street, in London (the venue's basement offers customers pizza AND very fine jazz), I sat to listen, enjoy and write about some fantastic jazz.
The line up was spectacular and deserves all the praise that one can find:
Gary Crosby OBE on bass, Steve Williamson on saxophone, Alex Ho on piano, Shirley Tetteh on guitar with guests such as a young half string quartet, namely Miranda Lewis and Rhiannon Dimond, Eddie Wakili Hick on drums and the suave singer, Sonya Edgy.
Playing in front of a sold out audience, Gary Crosby announced, "whenever we (him and Williamson) play together, it is never what it says on the tin"… which can only mean one thing: we are all in for a treat.
With pieces arranged by Williamson, like "Wise One" (from Coltrane's "Crescent"), the music flows and fingers fly fast on the instruments.  There is a steady calm, which gives away one thing: the audience's complete attention to the musicians.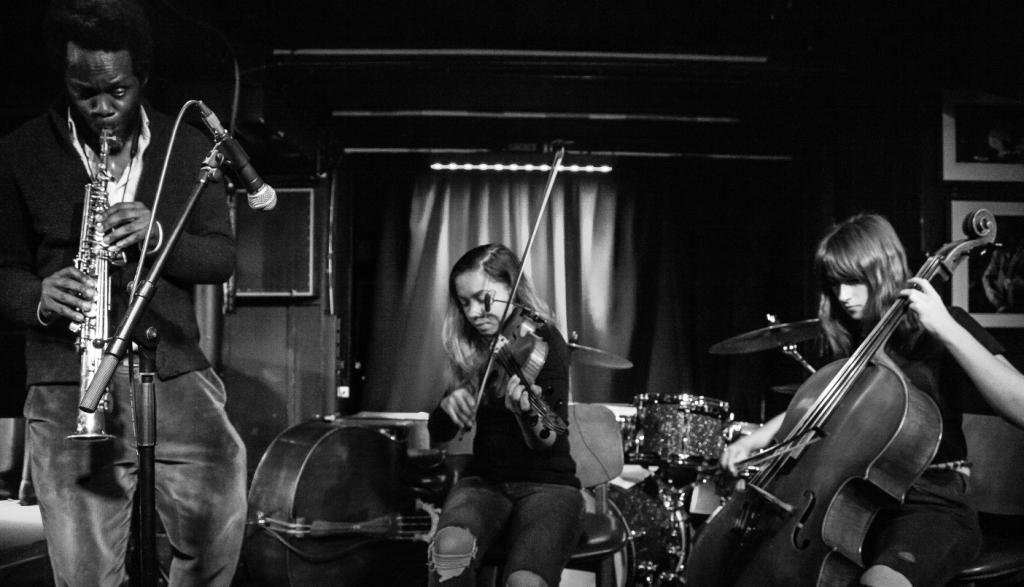 A piece by American all-rounder Steve Coleman, "Games", is played to perfection, Coleman is, of course, one of those musicians that Williamson admires greatly.    He plays his music with intensity and passion, jumping on stage like a boxer, ready for a fight, dominating the ground he is on, making the piece his own.
Earlier, Williamson had played one of his creations, "Journey to the Universe", accompanied by half a string quartet.  A long piece, a true and soulful trip to Mr. Williamson's universe, which is, as fans know, not one that is easily disclosed, if at all.  It's like listening to the music of the spheres!
The 1st set ends with a piece by Wayne Shorter, which sees the entrance of another young player, pianist Alex Ho.
Great piece to end the set, vibrant and the crowd is hooked on Ho.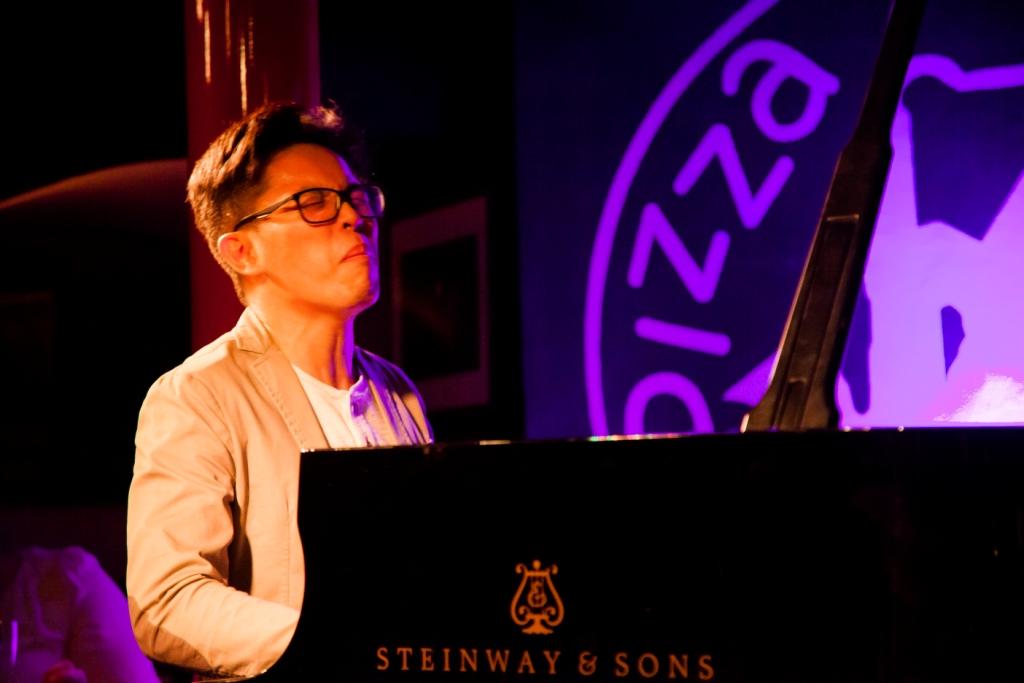 And, talent aplenty, the 2nd set starts in even grander fashion.   "A Waltz for Grace", the title track from Williamson's album (Verve) is a beautiful ballad.   The album is in itself a gem, a  must have in everyone's vinyl collection.   This writer was elated when the piece was played.
The gig being an indisputable success with talents such as the singer Sonya Edgy, who offers the audience the beautiful "Visions" (Stevie Wonder).  Shirley Tetteh on guitar takes the stage with her as well.   How lucky and privileged to witness such an amalgam of musical artistry.  Edgy's voice is elegant, tender and fragile all in one.
I like the way she strikes notes, whether high or low, she delivers with a soulful precision.
"Soon Come" (another piece from Williamson's "A Waltz for Grace") has Alex Ho return on piano.  Visceral and energetic, Ho's playing can almost be seen as a dialogue between him and the keys.
He becomes one with the piano, delivering a state of frenzied bravura that, on the night, adds well to the already perfect combo of Gary Crosby and Steve Williamson.
Timeless!
Words: Erminia Yardley
Photos: Carl Hyde
Last modified: July 15, 2018