Cadogan Hall was a fulcrum of excitement recently as English jazz guitarist (now residing in LA) Chris Standring took the stage for a very special performance.  This would see him play on the stage of the famous and utterly beautiful Cadogan Hall with a band, strings musicians, famous music VIPs AND dancers!
His attire, a very relaxed one with flares and a loose shirt, Standring came on looking confident although his voice seemed to give out a slight hint of tension at the beginning, but who could blame him, the gig would become a live recording to make a unique album. The audience would also be given specially plugged in head-phones to allow them to listen to the gig with the sound as it would be whilst recording.  This, in itself a treat, was indeed a very clever idea, although this writer found herself taking the head-phones off from time to time (one was allowed!) to also enjoy the mighty sound as produced in the Hall, one of my favourite live venues in London!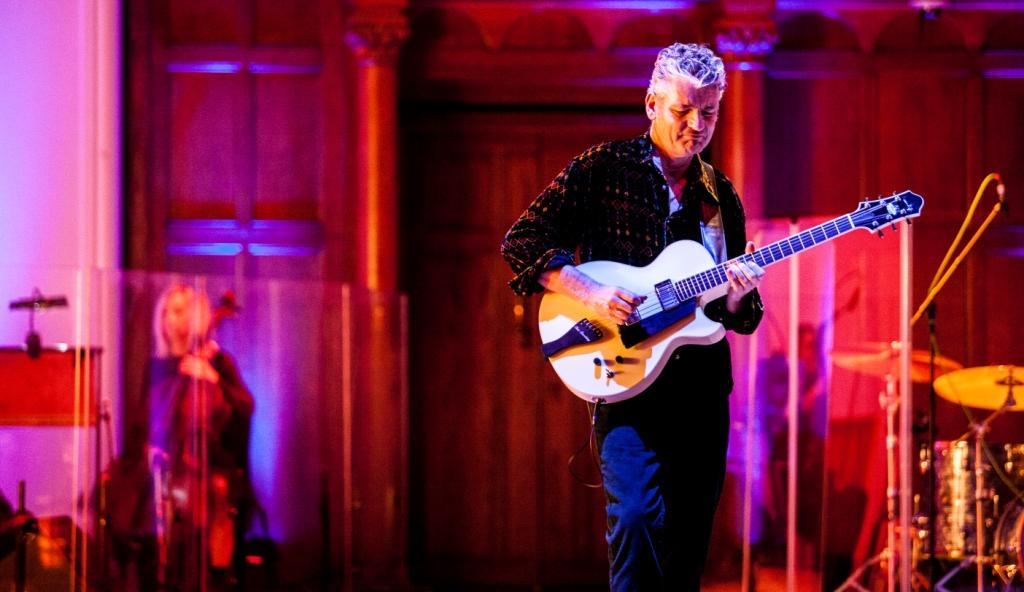 Standring played from his vast repertoire, which is rather eclectic, looking de bon air and at ease as the gig went on.  His guitar sounding smooth and chic at the same time. Worth a mention is the fact that, not content with being a guitarist, Standring had arranged the music that the string musicians would be playing at the gig. Impressive tones and musicality. When, at a certain point during the performance, Standring realised he was not happy with the overall sound of a particular song, he asked all the musicians to stop and start again.   That, in itself, a sign of the perfectionist in him, was also a pleasure to witness: it is not every day that a live concert has the ability to "start again"!
When Standring announced the special guest, having played a few tracks already, expectations were high. Most people knew who the guest was and were eager to see her. The wonderful Mica Paris invaded the stage of the Hall, all eyes on her, smiles and clapping all round. Her rendition of "You are my one temptation" brought the venue alive.   She sang with panache and power.  Refreshing and rewarding to see her on stage again looking mighty, pulling the crowd into a generous applause and then, amongst all the clapping, at the end of the song, she disappeared behind the stage door.
A great venue, a live performance with treats and an album which promises to have great sound and production all round!
Text: Erminia Yardley
Photos: Carl Hyde 
Last modified: July 15, 2018