The island of Malta has many delights; beautiful scenery, beaches, great food and glorious sun sets. I have just discovered another Maltese delight. Out of that rocky and beautiful island comes Carlo Muscat. He began to play jazz around 1999 when he was 11 years old and describes his journey as, 'an awakening process'. His influences are Wayne Shorter, Sonny Rollins, Joe Henderson, Joe Lovano and Mark Turner, to name a few. His early promise earned him local fame on the island and in 2012, he won a scholarship to Berklee and had the opportunity to perform with and learn from Charles Gatt, founder of the Malta International Jazz Festival and a notable drummer. He now performs regularly with international musicians (and more local ones) and has played some of Europe's most prestigious venues including the renowned Sunset Sunside in Paris, The Oro Lounge in Malta and the Nardis Jazz club in Istanbul.
His first album 'The Sound Catalogues Vol.1 – Extraordinary Episodes' featured Mátyás Szandai, Sandro Zerafa, Daniele Raimondi, Joe Debono and Lionel Boccara who had worked together with Carlo for the Malta Jazz Festival. His style is a mix of traditional jazz but there is a strong leaning towards copious use of improvisation and a freer stance.  This album, 'Explorations', is, in Carlo's words, 'an experimentation on extending the conventions of jazz music to incorporate a series of influences from other genres'.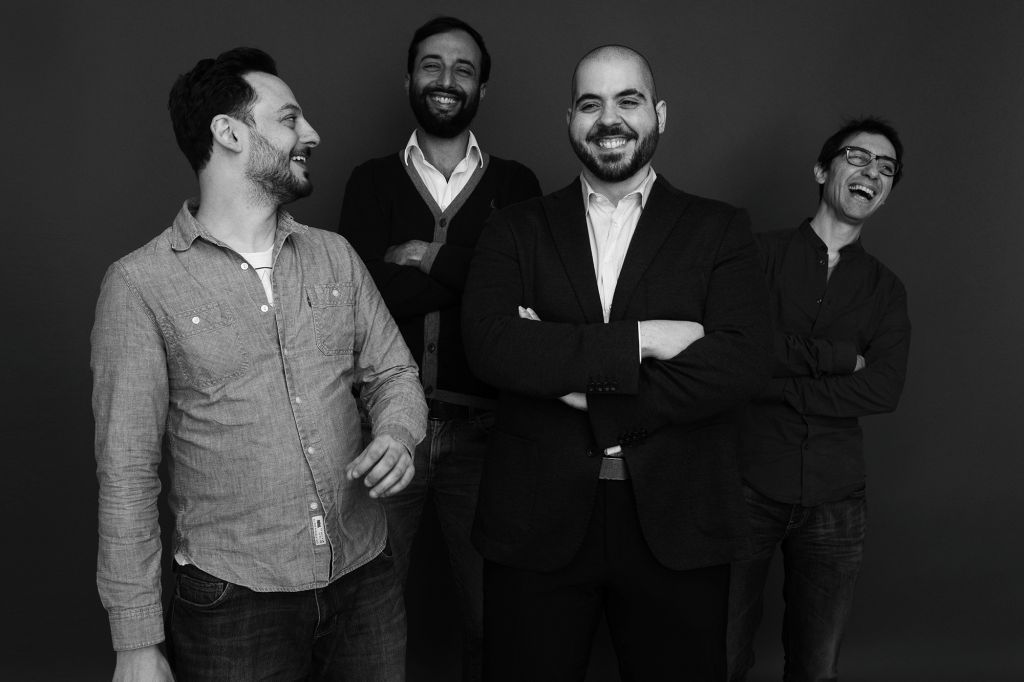 Track one is 'Skies Over Titan' which incorporates a range of rhythmic changes and styles, from flowing arcs of sound to intricate note-chasing scale ascension segments with rapid and dexterous register changes. It is gentle and atmospheric yet at the same time, the dynamic, rapid notes of Carlo mean the ear is ever attentive.  There is a solo Rhodes section from Joe Debono, which sounds like it is going to veer into Gershwin's ' I Got Rhythm' at some points.  There is constant ebb and flow in the track, which maintain the interest. 'Abell' which follows has a surreal and delicate start from the Rhodes, emphasised and developed by the sax and then back to the Rhodes and bass again. The sax adds some delicious ricochets of sounds over the top which echo the serenity of the track.' City Type' is a great number with interaction between all the musicians and it has an over-riding reference to post bop impressionistic, stylised playing. Carlo excels here with his natural talent for improvising around a depicted rhythm. There is a lovely sax and bass interaction towards the final third. 'Antarctica' is slower and more dolorous with a lovely offbeat tempo tune introduced by the sax over steadfast and resolute bass from Oliver Degabriele.  'Chronosophy' starts with bass and then, like a waterfall, the others gently enter first sax and then tentative cymbals, more percussion and the Rhodes. It feels like it is going to develop into something huge – but it doesn't. It is followed by ' Cat Island', which is a gorgeous track. Sax opens, then Rhodes, percussion and bass. There is continual ticky-tocky rhythm over which the sax slides, rises, falls and slips around making it an engaging track -like listening to two different tracks at the same time. There is a synth solo and a beautiful rhythm piece between bass and percussion at the end with the sax joining them to finish. Wonderful.
'Some Stars Are Lonely' is spacey, light and slightly out of this world. The sax over the top of the others places some notes just a tad flat which adds to the atmosphere and the synth creates some interesting effects. Once this gets going it is one of the highlights of the album with that rapid, manic at times, speedy delivery from the sax of Carlo and the intuitive support coming from the rest.' Ancestral Land' begins with the bass and drums setting up a swingy rhythm under which the synth wrestles its own separate line whilst the sax  develops anther melodic interlude, then another, then more and the track folds and unfolds, offering more and more revelations as the number develops. The synth solo is seamlessly taken over by the sax and Carlo works the melodic excesses for all they are worth.  A great number.  'Damrak' and 'Artificial Gravity are both gently worked pieces with good interaction from the musicians. The album ends with 'Skies' Over Titan' (alt take) and again the dexterity and technical prowess of Carlo can be heard throughout.
Carlo is the composer for the tracks and he has a knack of working in what is a very traditional structure yet adding personal and charismatic touches, like his soaring section on 'Antarctica' and his speedy and accurate key and note changes in which the notes almost, but never quite, sound like they are going to trip over each other – he has a way of pushing a tune on without rushing it and a sense of harmony which is lovely. And that word sums up the album really – lovely. It is an album to put on and chill, relax and simply soak up some pretty darn good music.  I had a sense of something coming, something just out of reach like there was a tiger round the corner all the while I was listening to this and I want to hear more from this player. His technicality is impressive, his interpretation and style has clear echoes of many great players. I wonder what he will do next.
Personnel:
Carlo Muscat (saxophone, compositions)
Joe Debono (rhodes
Oliver Degabriele (bass)
Joseph Camilleri (drums)
Skies Over Titan
Abell
City Type
Antarctica
Chronosophy
Cat Island
Some Starts Are Lonely
 AncestralLand
Damrak
Artificial Gravity
Skies Over Titan ( Alt take)
Out on Bandcamp
Recorded at Studios de la Seine (Paris, France) on 6th and 7th May 2016
Sound by Sylvain Mercier
Mixing and mastering by Katsuhiko Naito (Avatar Studios)
link to purchase:  https://carlomuscat.bandcamp.com/album/explorations
Text: Sammy Stein
Images courtesy of Carlo Muscat Facebook page
Checkout:  The Malta Saxophone School
Last modified: July 15, 2018