Dutch jazz violinist Tim Kliphuis (1974) is a busy man. He performs with his trio, his sextet and has several programs with chamber orchestras and symphonic orchestras. This year he celebrates the tenth anniversary of his trio.
The Tim Kliphuis Trio is combustion of talent. The violinist is regarded as the heir of Stéphane Grappelli. Nigel Clark is a virtuoso with his own specific way of playing the guitar and bassist Roy Percy is as solid as a rock in holding the music of the trio together and slamming it in the corner. The three men travelled all over the world. Their music is a blend of gypsy jazz, classical and folk music.
Tim Kliphuis has performed at all the major so-called Django festivals all over the world. He became known as the heir of Stéphane Grappelli, after he started working with legendary Fapy Lafertin in the 1990's. He has also performed with The Rosenberg Trio and Angelo Debarre. Throughout his career, Tim Kliphuis has looked for and found new ways of keeping his music fresh. Next year the European premiere of his Jazz Violin Concerto is scheduled in honour of Leonard Bernstein's centenary.  The composition performance last year was held in the Siberian city of Omsk with the city Philharmonic Orchestra. In addition, last year Tim Kliphuis signed a contract with Sony Classical to release in October his groundbreaking re-interpretation of Vivaldi's Four Seasons.
Jazz in Europe asked Tim Kliphuis some questions.
-Tell us about your project reflecting the Seasons.
I have taken Antonio Vivaldi's Four Seasons as a starting point and made an improvised commentary on it, for Trio and orchestra. The premiere in Amsterdam, with the Netherlands Chamber Orchestra, was such a success that the piece was recorded for Sony Classical and is now touring with other orchestras. (https://ReflectingTheSeasons.lnk.to/JojbGFA)
-This year is the tenth anniversary of your trio. What is so special about playing with Nigel Clark and Roy Percy? Will there be another ten years of the trio?
We all want to keep learning. None of us could have done what we are doing today, ten years ago. The learning consists not of becoming 'better' jazz soloists but of becoming better musicians in rhythmic, melodic, colour and dynamic senses. We have done that by challenging ourselves in other (classical and folk) repertoire and learning new techniques from these styles.
-What is your main motivation to play jazz?
I love improvising on the stage. You really get to tell a personal story that is connected to that moment in time, the hall, the audience, and the musicians you play with. To be honest I got bored quickly with the restrictions of conventional jazz idiom – why do conservatoire jazz departments not teach the important stuff that John McLaughlin, Chick Corea and late Miles played. Instead, they focus on archive music like bebop.
-Do you have a favorite musician, and if so why just him/her?
Richard Galliano. Because he started as a musette accordionist but then moved into tango, then jazz, then Brazilian music, and now classical. He keeps searching for new challenges and is a poet.
-What can the jazz world do to hold the attention of the public?
Think outside the box. Make beautiful music. Not worry about the boring old rules. All the greats of jazz were interested in music outside the jazz world. Their styles were 'crossover' styles although current teachers seem to forget this and say 'this is not jazz' far too often. I teach many string jazz students at my summer school, conservatoire, and at workshops. The ones I'm proudest of are those who write their own tunes; create their own forms regardless of the old models. Music was not made for a museum, but should be there for people, now. The interesting thing is that many current top players were trained in the classical world. They have heard a lot of different music so they have informed ears, and haven't been restricted to 'jazz' idiom by their teachers.
-Who is your favorite composer?
Sergej Prokofieff. He has it all: genius melodies, incredible harmonic shifts and exciting rhythm.
-With whom would you like to play in the near future?
Jean-Luc Ponty. He is, next to Stéphane Grappelli, the most important figure in jazz violin, and a super nice guy. I learnt a lot from his music and we are in touch, but I've never played with him.
-What is the meaning of classical music for you?
Colours,  Ideas,  Freedom, and  Creativity. The source for all other music styles. The last fifty years, classical music has stagnated a bit and become too formalized, but now it's opening up so fast, it's fantastic to be in the middle of it.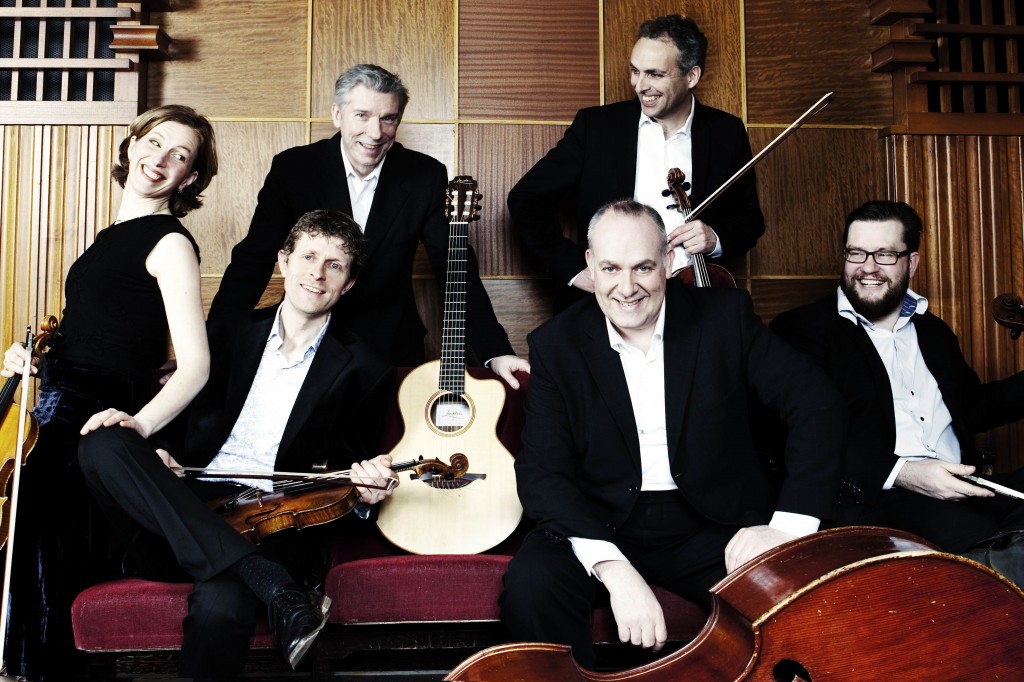 -What do you consider as a highlight in your career so far?
Premiering my new Jazz Violin Concerto in Russia last year, in Omsk: just this huge symphony orchestra, no band, and myself improvising on my violin, unamplified. It was a big risk but it worked. There were 1300 people in a beautiful concert hall, ready to be surprised. Russians are special.
-What is your favorite song to play?
I love Hoagy Carmichael. Therefore, I'll say The Nearness of You.
-If you were not a musician, what would have been your job?
Something in languages. Researching the links between different languages and cultures would be my thing, maybe. Did you know that Finnish and Japanese are related?
-A final remark.
Let's stop thinking in boxes, which is something the music industry taught us over the last fifty years.
It's time to enjoy music free of boundaries and find new and old music to be surprised by.
More info:  www.timkliphuis.com
Images: Tim Kliphuis
Text: Peter Beijie
Last modified: July 15, 2018