Firstly, check out our very own inhouse JazzTalk.News podcast series for 2019 with our very own knowledgeable editor In chief – Nigel J.
(JazzTalk.News uses the Photo by Jason Rosewell on Unsplash – as part of its logo design)

This is the first in a series of JazzOrato podcasts, meeting the musician behind the music, informative interviews by Nigel J. We hope it becomes a popular platform for the readership of JazzinEurope.com
The first in the series has Nigel J. spending some quality one on one time with Chuck Israels – Listen in, enjoy insight into Chuck's early memories, his thoughts and ideas on jazz, past and present. Hear about two of Chuck's new album releases, a historical recording of the National Jazz Ensemble featuring Gerry Mulligan, and Chuck's new release Garden of Delights.
To find out more about Chuck, have a look at his website.
To purchase either of the two albums mentioned, please go to:   iTunes | Amazon | Dot Time Records
Stay tuned for the next recording!
Kind regards – Nigel J. Editor in Chief at Jazz In Europe
Listen to Chuck's latest release with his Jazz Orchestra
Chuck Israels | Garden Of Delights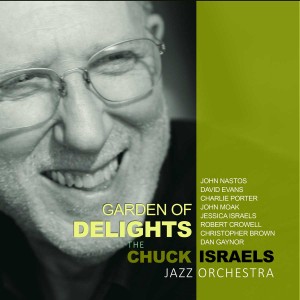 Dot Time records | DT9051
Last modified: May 28, 2019